Feb. 3, 2023
University developing resources for using artificial intelligence technology in the academic setting. "It's going to change every aspect of the university," one panelist said.
Feb. 2, 2023
"The incubator will soon become a model for future research collaborations across the university," said Cristina Stanciu, Ph.D., director of the Humanities Research Center.
Jan. 30, 2023
Puru Jena, Ph.D., is a distinguished professor in the Department of Physics in the College of Humanities and Sciences and director of VCU's Institute for Sustainable Energy and Environment.
Jan. 26, 2023
A cultural history of Americanization, the book draws from an archive of Indigenous and new immigrant writing and visual culture.
Jan. 23, 2023
U.S. Capitol Police Officer Harry Dunn and D.C. Metropolitan Police Officer Danny Hodges describe the front lines of the 2021 riot at the Capitol and their feelings about those involved.
Jan. 20, 2023
Inspired by social media, Jaden Mitchell, a sprinter on the VCU track and field team, started making sneaker art. Now his painted kicks are worn by NBA and Olympic stars.
Jan. 19, 2023
VCU alum, an in-house writer at Well Told Entertainment, recently received a prestigious honor in the industry at The Game Awards.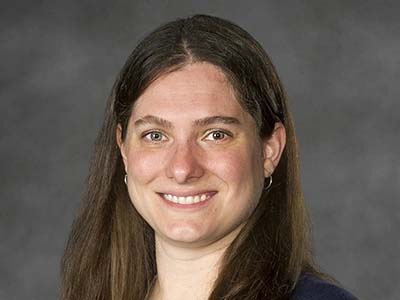 Jan. 18, 2023
Angela Reynolds, Ph.D., is a professor in the Department of Mathematics and Applied Mathematics and director of the doctoral program in systems modeling and analysis.
Jan. 10, 2023
Students highlight evidence-based practices at campus events, connecting with their peers in engaging and fun ways.
Jan. 10, 2023
Parrish, a professor at Penn State, is tapping into her creative side and honoring her family's roots with her business that emphasizes sustainable, vegan products.