April 18, 2022
Panelists will explore how data can be used to understand, predict, address and prevent tensions around the world.
April 18, 2022
"I'm not sure that I'd even be the person I am today if I had not done this research. It changed my way of thinking," said Steph Cull, who graduates in May.
April 15, 2022
Michael Lynch, Ph.D., receives the 2022 Graduate Alumni Achievement Award from the Department of History.
April 15, 2022
'It's not just her natural curious nature and inquisitive spirit … it's that she truly wants to make a difference in the world.'
April 14, 2022
Lovell Abraham's hard work earned him a VCU Undergraduate Research Opportunities Program fellowship and an award in last fall's undergraduate poster symposium.
April 13, 2022
The university's research enterprise is growing stronger because of a 'culture of collaboration' that benefits people and changes lives, said VCU President Michael Rao.
April 12, 2022
Martin parlayed a project management internship at CNBC/NBCUniversal into a full-time job as a media tech associate at NBC after graduating.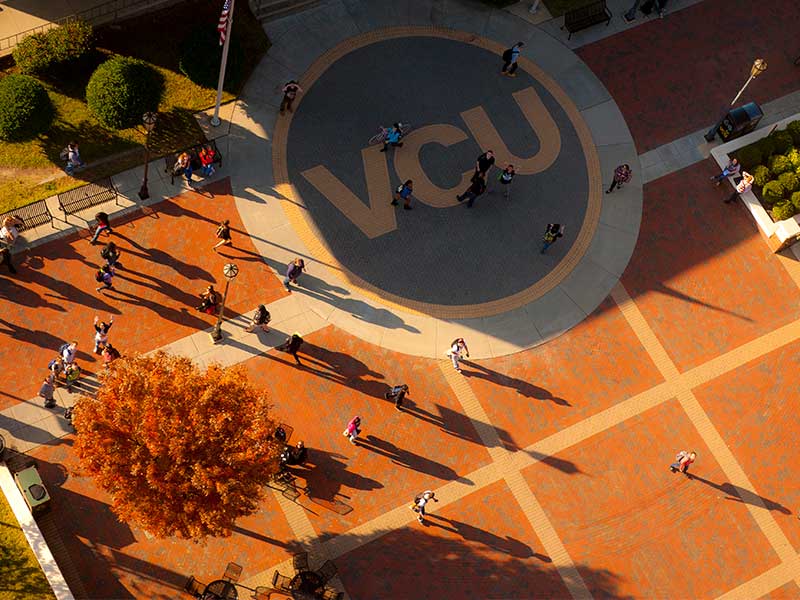 April 11, 2022
The study will be the first of its kind to develop an equity-centered road map focused on eliminating tobacco-related inequities among Black tobacco users.
April 11, 2022
When professors from different disciplines team up to work on projects they're passionate about, that's when the magic happens.
April 8, 2022
The memorandum of understanding with the Kyiv School of Economics will allow the two universities to collaborate on a range of educational endeavors.