Jan. 20, 2023
Inspired by social media, Jaden Mitchell, a sprinter on the VCU track and field team, started making sneaker art. Now his painted kicks are worn by NBA and Olympic stars.
Jan. 19, 2023
VCU alum, an in-house writer at Well Told Entertainment, recently received a prestigious honor in the industry at The Game Awards.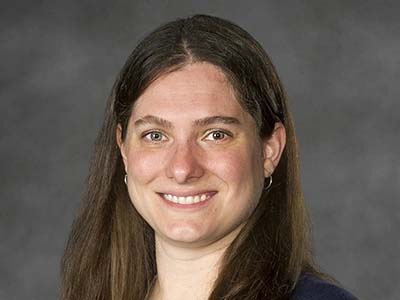 Jan. 18, 2023
Angela Reynolds, Ph.D., is a professor in the Department of Mathematics and Applied Mathematics and director of the doctoral program in systems modeling and analysis.
Jan. 10, 2023
Students highlight evidence-based practices at campus events, connecting with their peers in engaging and fun ways.
Jan. 10, 2023
Parrish, a professor at Penn State, is tapping into her creative side and honoring her family's roots with her business that emphasizes sustainable, vegan products.
Jan. 9, 2023
The international collaboration between VCU psychology, psychiatry and OB/GYN professor Dace Svikis and 2019-2020 visiting scholar Lalchhanhima Ralte began with a Fulbright exchange fellowship program.
Jan. 6, 2023
"The Ukrainian military has tried to adopt more equal policies, but those have faced pushback from Ukrainian society, which largely sees women's place in society as guardians of the home and family," political science professor says.
Jan. 5, 2023
U.S. Capitol Police Officer Harry Dunn and D.C. Metropolitan Police Officer Danny Hodges will share their experiences at "Memories of January 6th: A Conversation with Two U.S. Capitol Police Officers."
Jan. 3, 2023
VCU team from Virtual Curation Laboratory provides 3-D digital model of skull of man who died in the 1830s and then received unusual burial.
Dec. 16, 2022
New ranking from the National Science Foundation is achieved ahead of the schedule set by the university.