Oct. 18, 2022
Jacqueline Romero and Emely Mendez-Ralda take part in ¡Virginia Fiesta! at the Science Museum of Virginia.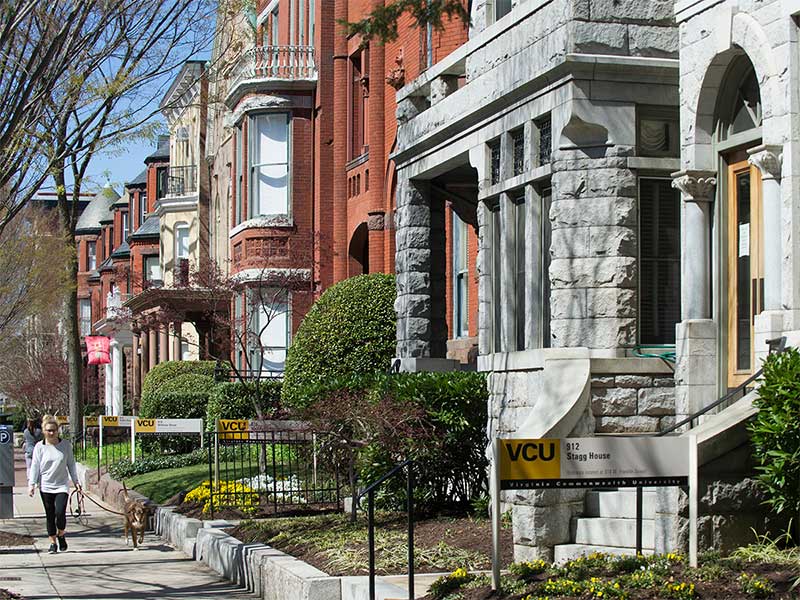 Oct. 12, 2022
Enjoy the latest articles about the research, achievements and successes of our students, faculty and alums. Feel the Ram pride!
Oct. 7, 2022
Graduate student now eyes career related to museum or historic site work.
Oct. 7, 2022
Brown is serving as the inaugural Karenne Wood Native Artist/Writer in Residence at the Humanities Research Center.
Oct. 6, 2022
"Intersections: Black and Indigenous Sound in the Early Atlantic World," an in-person and virtual event taking place on Oct. 15, is free and open to the public.
Oct. 3, 2022
Henderson, a former track and field athlete at VCU, strives to help students be the best versions of themselves.
Sept. 28, 2022
A VCU-led study also found that evangelicals whose health care provider asked them about the vaccine were more likely to get vaccinated.
Sept. 27, 2022
A Virginia Commonwealth University- and Rutgers-led study of more than 2,700 pairs of twins showed the consequences of drinking in adolescence for health can last decades.
Sept. 27, 2022
Shawn Utsey's latest film, "The Central Lunatic Asylum for the Colored Insane," about what is now called Central State Hospital premiered at the Afrikana Film Festival in Richmond this month.
Sept. 15, 2022
More than 5,000 new Rams arrived on campus last month. We talked to eight of them to get their unique perspectives and plans for their time at VCU.