April 24, 2021
VCU will host this year's PACME celebration virtually on Tuesday, April 27, 2021 at 3:00 p.m. The celebration is open to the public.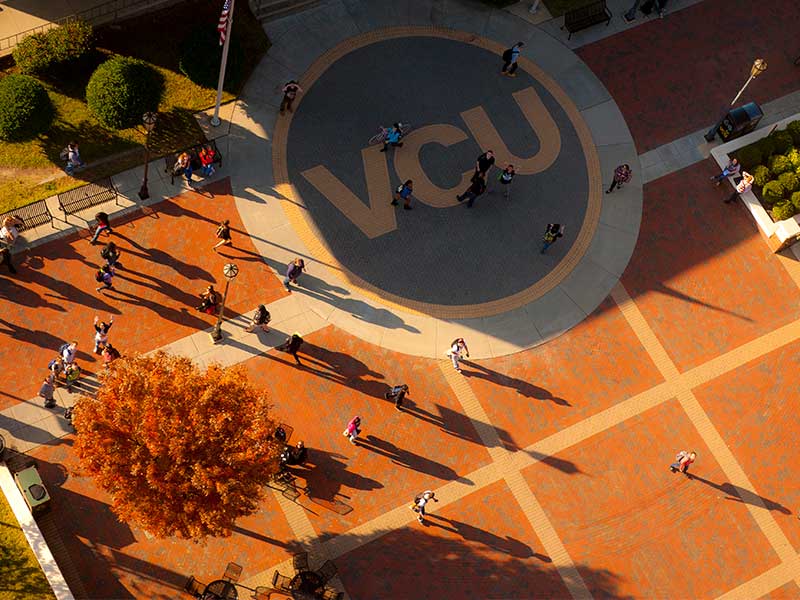 April 22, 2021
Clint McCown, a professor in the Department of English in the College of Humanities and Sciences, was inducted into the Wake Forest University Hall of Fame on April 17.
April 22, 2021
A new study led by VCU researchers shows students exposed to interpersonal trauma prior to college are more likely to engage in risky alcohol use — but effects can be mitigated through romantic relationships.
April 22, 2021
Biology professor Chris Gough says Biden's pledge to cut greenhouse gas emissions in half is a move in the right direction, but solving climate change will take a global effort.
April 21, 2021
Through the eyes of front-line medical worker Alexander Anderson, a forthcoming book by VCU history professor Carolyn Eastman will explore how New York grappled with yellow fever epidemics.
April 20, 2021
Long fascinated with computers and audio engineering, Trainham was introduced to coding at VCU and will graduate next month with degrees in computer science and mathematical sciences.
April 20, 2021
"Sociology of Contemplative Practices" draws on techniques from across the globe, and helps students calm their minds.
Apr 19, 2021
Ashley Patino is founder of local bakery and pizza shop, Pizza Bones.
April 19, 2021
Kahingo, a biology major, is a leadership involvement ambassador in the Division of Student Affairs, a role that connects him with dozens of student organizations and hundreds of peers across campus.
April 19, 2021
The accelerated programs across the university will save students time and money.