What was COVID-19's impact on mental health, well-being and substance use early in the pandemic?
June 2, 2021
Research shows that those with a history of adverse childhood experiences were more likely to bear a heavier burden during the pandemic's initial surge.
New book co-edited by a VCU professor offers a more inclusive understanding of the Arab diaspora
June 1, 2021
Mariam Alkazemi's "Arab Worlds Beyond the Middle East and North Africa," celebrates the achievements and acknowledges the challenges of new communities built by the Arab diaspora around the world.
$2M grant to support programs for elementary school students at risk of social, behavioral and emotional problems
May 28, 2021
The award from the Institute of Education Sciences will be co-led by researchers from Virginia Commonwealth University and the University of Minnesota.
Marilyn Miller, crime scene guru and founding forensic science faculty member, retires after 17 years at VCU
May 28, 2021
"It's more than just following a checklist, taking a couple pictures and packaging a little bit of evidence. [It's] about understanding how that evidence is left at the crime scene."
Song and Everhart awarded inaugural Community-Engaged Research Impact Grants
May 24, 2021
The grant was developed in partnership with VCU Real and the Undergraduate Research Opportunities Program.
B. Ethan Coston awarded REAL Challenge grant
May 24, 2021
Their proposal to the Relevant, Experiential and Applied Learning (REAL) Challenge grant was accepted and is seeking applicants for the inaugural cohort, academic year 2021-22.
11 experiential learning projects selected for VCU's 2021 REAL Grants
May 20, 2021
While this marks the second year of the REAL Challenge Grants initiative, this iteration saw an increased collaboration with Community-Engaged Research in the Office of Institutional Equity, Effectiveness and Success.
Joseph Porter, a 'dedicated scientist' and psychology professor, retires after 46 years
May 19, 2021
He built his first lab at VCU with his own hands and taught thousands of students at the university. And his research broke ground in the understanding of antipsychotic and antidepressant drugs.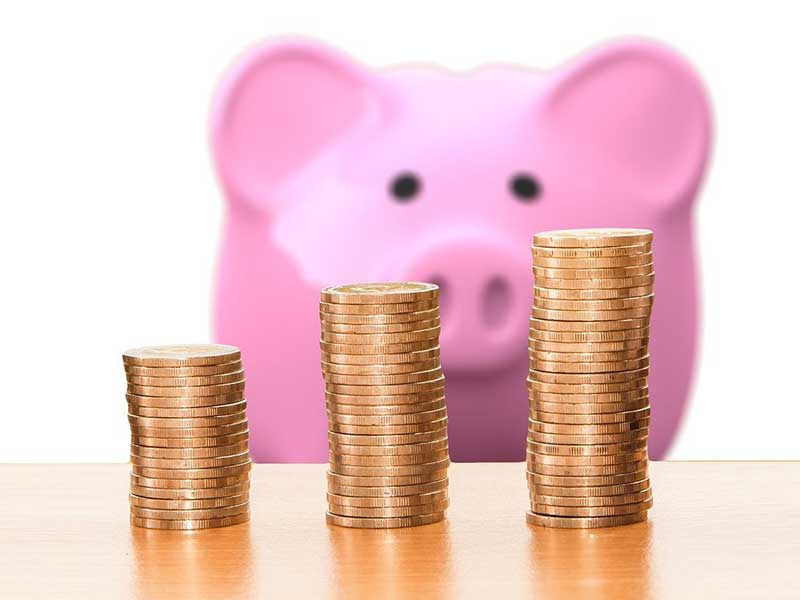 The pandemic has made it harder to pay for college. Here are a few ways you can lower the cost — beyond traditional financial aid.
May 18, 2021
From fast-track and dual degree programs to summer studies and minimesters, VCU students have several options to graduate faster and make college more affordable.
A new VCU study explores the 'nature is healing' memes that dominated social media at the height of the pandemic
May 18, 2021
The jokes have been called the pandemic's best meme. A study that originated out of a VCU class examines why.
How journalism can empower and engage audiences without making them feel depressed
May 18, 2021
A new book co-edited by VCU journalism professor Karen McIntyre Hopkinson explores eight socially-responsible news reporting practices.
Climate change is contributing to 'state change' in diverse ecosystems, including in Virginia
May 18, 2021
A new VCU-led study examines how small changes in an environmental driver are transforming the structure or function of some ecosystems.
The transition out of COVID may be stressful, too
May 17, 2021
We might experience stress and anxiety as society gradually opens back up and we reemerge from our bubbles. VCU psychology professor Michael Southam-Gerow says there are ways to cope.
Maryanne Collinson, Ph.D., appointed chair of the Department of Chemistry
May 12, 2021
Collinson has been at VCU since 2005, serving most recently as interim associate chair.
Virginia Commonwealth University participates in the 2021 STEM for All Video Showcase: COVID, Equity & Social Justice
May 12, 2021
Erica R. Miller, Ph.D., assistant professor of mathematics, presented "Training Graduate Students in Inclusive and Equitable Teaching."
View STEM building 'Topping Out' ceremony and virtual beam signing
May 10, 2021
On May 4, the future of STEM at VCU grew brighter with placement of the last steel beam in the College's new six-story building.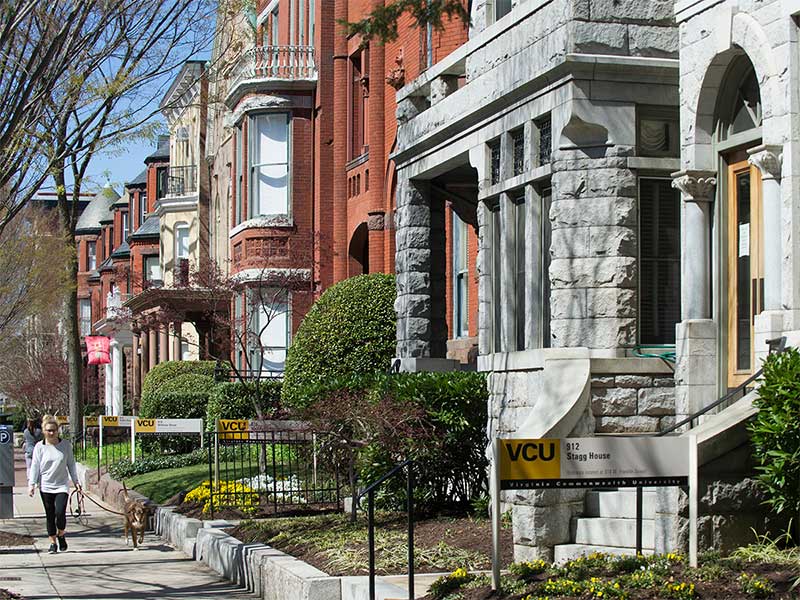 Read the May '21 alum newsletter
May 11, 2021
Enjoy the latest articles about the research, achievements and successes of our students, faculty and alums. Feel the Ram pride!
Class of 2021: A mysterious illness couldn't derail Savannah-Zhané Jolley's journey to a VCU degree
May 7, 2021
Headaches and memory loss nearly derailed her final years of school. But thanks to her mother, the Department of Political Science and her own perseverance, Jolley will graduate this month.
Physics postdoc Sean Koebley receives Spring 2021 VCU Science Communication Award
May 6, 2021
The 2021 VCU Science Communication Award was awarded to Sean Koebley, Ph.D., for his presentation: "Goodbye, P-value: Practical Bayesian Statistics To Replace Frequentist Statistics."
Class of 2021: Alexia Brown is on a mission to learn – and make the world a better place
May 6, 2021
"I want something that's going to make me want to get up in the morning, no matter how exhausted I am, with an energy that says, 'I gotta go. I gotta go do my work.' … There's so much work to do."
VCU professor to explore 'emotional code switching' among African American youth
May 5, 2021
Psychology professor Fantasy Lozada received an NSF CAREER award to study emotion regulatory flexibility among African American youth, which helps them to protect against racism.
Class of 2021: Problem solver Carlos David Jimenez Morales wants to make an impact on health care
May 5, 2021
Later this month, he will become the first graduate of VCU's Graduate Certificate in Health Care Innovation program.
Graduate School offerings help make it easier and more affordable to obtain an advanced degree
May 4, 2021
Recent VCU graduates, including spring and summer 2021 grads, can elevate their resumes by enrolling in over 50 master's programs through the VCU Baccalaureate Graduate Masters initiative.
Amy Rector appointed as director of the School of World Studies
May 3, 2021
Rector will assume the directorship on July 1.
Trailblazing Robertson School professor Clarence Thomas to retire at end of semester
April 30, 2021
Thomas, who taught mass communications at VCU for 30 years, was the first Black faculty member to receive tenure at the university in his field.
'It takes a village to succeed': Student earns national scholarship to finish her Ph.D.
April 30, 2021
Josly Pierre-Louis' parents immigrated to America from Haiti. Their daughter, a VCU grad, is the rising tide for all boats when it comes to her success in chemistry and health research.
At annual PACME awards, recognition for those 'who are willing to go deep'
April 28, 2021
Five from across VCU are honored for their work to promote civility, build community, advocate for equity and nurture a welcoming and inclusive environment.
Real research: Future nurse finds rewards in research's potential to better understand others
April 27, 2021
Nayab Mughal has been involved in three studies, giving her the chance to learn how the pandemic has affected the experiences of both pregnant and hematopoietic stem cell transplant patients.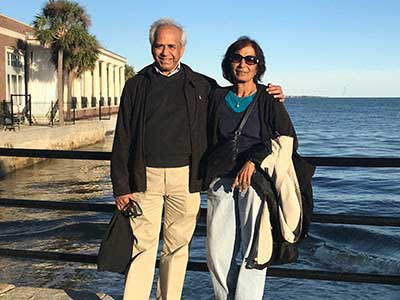 The Jenas give to honor VCU's impact on their family
April 26, 2021
Tripti Jena, M.D., and Purusottam "Puru" Jena, Ph.D., credit much of their family's well-being to the careers and community they found when they joined Virginia Commonwealth University in 1980.
A VCU class on contemplative practices offers important lessons on how to be present
April 26, 2021
"Sociology of Contemplative Practices" draws on techniques from across the globe, and helps students calm their minds.
Class of 2021: George Kahingo helps his fellow students grow as leaders
April 26, 2021
Kahingo, a biology major, is a leadership involvement ambassador in the Division of Student Affairs, a role that connects him with dozens of student organizations and hundreds of peers across campus.
Two from CHS to receive university-level inclusive excellence awards
April 24, 2021
VCU will host this year's PACME celebration virtually on Tuesday, April 27, 2021 at 3:00 p.m. The celebration is open to the public.
Romantic relationships mitigate effects of trauma on alcohol use among college students
April 22, 2021
A new study led by VCU researchers finds that students who have been exposed to interpersonal trauma prior to college consume more alcohol than those without interpersonal trauma exposure. But romantic relationships mitigate these effects of trauma on a student's drinking behavior.
VCU professor and author Clint McCown inducted into Wake Forest Hall of Fame
April 22, 2021
The Wake Forest Writers Hall of Fame honors writers who are alumni or long associated with Wake Forest whose work has been deemed significant and lasting both regionally and nationally.
Here's how New York City survived a deadly outbreak — in the 1790s
April 22, 2021
Through the eyes of front-line medical worker Alexander Anderson, a forthcoming book by VCU history professor Carolyn Eastman will explore how New York grappled with yellow fever epidemics.
President Biden's climate change pledge sets a global example, VCU expert says
April 22, 2021
Biology professor Chris Gough says Biden's pledge to cut greenhouse gas emissions in half is a move in the right direction, but solving climate change will take a global effort.
Class of 2021: Alex Trainham excels inside and outside the classroom
April 20, 2021
Long fascinated with computers and audio engineering, Trainham was introduced to coding at VCU and will graduate next month with degrees in computer science and mathematical sciences.
VCU launching 20 new accelerated bachelor's to master's degree opportunities
April 19, 2021
The accelerated programs across the university will save students time and money.
VCU alum breaks into Richmond restaurant scene
April 19, 2021
Ashley Patino is founder of local bakery and pizza shop, Pizza Bones.
E-cigarettes with a cigarette-like level of nicotine are effective in reducing smoking and exposure to carcinogen, study finds
April 14, 2021
E-cigarettes with a cigarette-like level of nicotine are effective in reducing smoking, according to a new study led by researchers at VCU and Penn State College of Medicine.
Podcast by VCU students on graffiti-covered Confederate monuments named a finalist in NPR national contest
April 7, 2021
A podcast by VCU students, "When Time Slows Down," is one of 10 finalists in the NPR Student Podcast Challenge: College Edition. Winners will be featured in segments on "Morning Edition" or "All Things Considered."
Undergraduate students present research to industry partners
April 7, 2021
NASA, Altria and GSK are just a few of the national companies that participate in the annual Chemistry Undergraduate Research Symposium.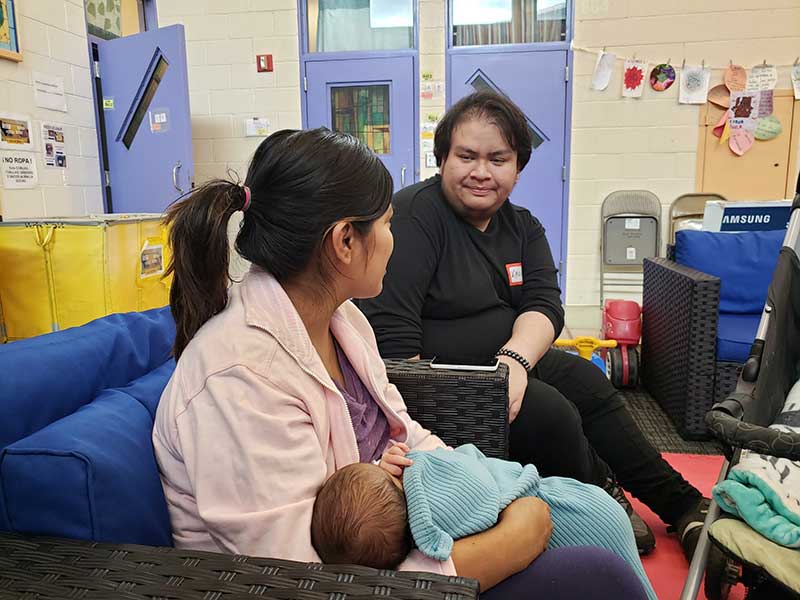 Helping the Hispanic community in the midst of the pandemic
April 2, 2021
Students in the VCU service-learning course Hispanic Immigrants in the U.S. are continuing to make a difference.
Ice age mammals, beating cancer, and other topics to check out at TEDxVCU this year
April 2, 2021
The annual event will feature presentations that will inspire you — and one that might send you on a mission to find a mastodon fossil.
Will the U.S. public support donating COVID-19 vaccines to low- and middle-income countries?
April 1, 2021
A new study led by VCU researchers surveyed 788 people. Among its findings: Older people were less likely to support donating vaccines, as were Republicans.
Class of 2021: Raven Witherspoon is pursuing a career in physics to help improve the world
March 29, 2021
The VCU Honors College student hopes to help reduce the number of nuclear weapons in the world and "transfer those materials into peaceful uses like civil nuclear energy."
What would Donna Reed do?
March 26, 2021
VCU graduate Annie Newton discusses "The Donna Reed Show" and how Reed, a celebrated actress, shaped feminism in the 1950s and 60s.
Conspiracy theories are dividing us. How do we talk about them?
March 26, 2021
Social media groups are allowing people to form strong communities around shared beliefs — even if they aren't true. To discuss this with loved ones requires a careful approach.
VCU, COVID-19 and race and health inequities
March 26, 2021
An interview with VCU psychologist Faye Belgrave, Ph.D.
VCU student works in local COVID-19 testing lab
March 24, 2021
Yaa Adarkwa Darko is pursuing a master's degree in bioinformatics at VCU.
Involvement in student organizations, living on campus early in college reduce odds of dropping out
March 24, 2021
A new study by VCU researchers also finds that depressive symptoms, antisocial behaviors, exposure to stressful events and substance use increase the risk.
Class of 2021: Isaiah King's love of medicine leads to a new passion for research
March 23, 2021
King's experiences with the student organization Black Men in Medicine gave him the support and freedom to pursue his own path. Up next: A fellowship program at the National Institutes of Health.
Dean Malat featured in VCU Voices webinar series
March 19, 2021
VCU Voices is a biweekly webinar series hosted by Jay Davenport, CFRE, vice president of Development and Alumni Relations.
Susan Bodnar-Deren appointed chair of Department of Sociology
March 18, 2021
Bodnar-Deren has worked at VCU for the past nine years, serving most recently as an associate professor and associate chair in the Department of Sociology.
Mignonne C. Guy appointed chair of Department of African American Studies
March 16, 2021
Guy has worked at VCU for the past seven years, serving most recently as an associate professor in the Department of African American Studies.
VCU Publishing seeking contributions to 'Imagining Black Futures in Richmond'
March 16, 2021
The online anthology aims to reveal legacies of harm and envision new futures.
Peyton Rowe appointed interim director of the Robertson School
March 12, 2021
Rowe has been interim associate director since January 2021 and director of undergraduate studies since August 2018.
John C. Powers reappointed chair of Department of History
March 11, 2021
This will be his second three-year term.
VCU P.R.I.M.E. empowers underrepresented students interested in health care careers
March 10, 2021
The student- and staff-initiated group identifies traditional barriers and develops strategies to help peers overcome them.
Discovering new voices at the VPM + ICA Community Media Center
March 9, 2021
The center, which helps students and Richmonders create podcasts, is a forum for community storytelling, and a way to "find new voices that we need to hear."
Historian to discuss how women of color transformed the suffrage movement
March 9, 2021
Cathleen D. Cahill will speak at a VCU virtual event March 12.
Sociology jumps off the page
March 5, 2021
Four faculty members in the Department of Sociology share creative ways their students engage with their course material.
VCU alum receives Fulbright research award
March 4, 2021
Dylan Naltraj David travels to his homeland, Trinidad, to conduct cancer research.
How to fight misconceptions about COVID-19 vaccines
March 3, 2021
A VCU expert in media and health explains how to talk with friends and family members who are hesitant about getting vaccinated.
VCU alum publishes research about a famous female aerialist
March 2, 2021
Aíne Norris is a writer and instructor of English and American literature.
13 from VCU named Fulbright semifinalists for 2021-22
March 2, 2021
Recipients of Fulbright grants are selected based on academic or professional achievement, as well as demonstrated leadership potential in their fields.
VCU students in the Virginia National Guard reflect on a history-making mission
March 1, 2021
As they return to their studies, the students who were stationed at the U.S. Capitol earlier this winter share details of their experiences in Washington.
Black Lives Matter has 'dramatically shifted the paradigm' of how mainstream media covers the news
Feb. 26, 2021
Local journalists reflect on covering the movement and its ongoing impact on newsrooms and the way they operate.
VCU alum establishes the Reuben Farley Award for Teaching Innovation and Excellence
Feb. 25, 2021
This award is given to two faculty members, one tenure track faculty and one term faculty, in the Department of Mathematics and Applied Mathematics.
Ana Edwards is preserving Black history — and sharing it with others
Feb. 23, 2021
The VCU alumna and chair of the Sacred Ground Historical Reclamation Project, will receive the VCU history department's highest honor for graduate alumni March 18.
VCU's new STEM building is beginning to take shape
Feb. 22, 2021
Steel beams for the building will be delivered next week. The project at the site of the old Franklin Street Gym will expand lab, classroom and office space for the College of Humanities and Sciences.
Getting students to love psychology
Feb. 22, 2021
Shawn Jones, Ph.D., brings a lighthearted approach paired with pop culture knowledge and an open communication style to his Psych 101 classes.
VCU alum's novel long-listed for the PEN/Faulkner Award
Feb. 17, 2021
Brian Castleberry's debut novel is "Nine Shiny Objects."
At the General Assembly (sort of) with VCU's capitol semester students
Feb. 11, 2021
Interns at the Virginia State Capitol this legislative session are doing most of their work virtually. It's still "a very cool experience," they said.
'The Strange Genius of Mr. O' reveals the story of America's first forgotten celebrity
Feb. 9, 2021
The book by VCU history professor Carolyn Eastman dives into performances, eccentricities, scandals and narcissism — and the nature of fame in America's founding era.
VCU alum works on COVID-19 response team in Hawai'i
Feb. 9, 2021
Joanna Kettlewell, Ph.D., is a scientist specializing in infectious disease.
Hundreds of students are volunteering and providing shots at vaccination events
Feb. 8, 2021
With some VCU students already trained and others lined up for training, volunteers are ready to address the need for more COVID-19 vaccinators and take on roles that will serve them in their careers.
National thought leader in field of health equity to speak at VCU
Feb. 8, 2021
The event is presented by the College of Humanities and Sciences at VCU and is co-sponsored by the Black Education Association and the College of Humanities and Sciences Inclusion, Diversity and Equity Committee.
Women are changing the advertising industry, and it's leading to better, more authentic ads
Feb. 5, 2021
As another Super Bowl comes and goes, a VCU Robertson School panel says improving gender diversity in advertising is leading to better storytelling and more opportunities for underrepresented voices.
Two professors honored for their contributions to the field of chemistry, research
Feb. 5, 2021
Hani El-Kaderi and M. Samy El-Shall are recipients of awards from Virginia Section of the American Chemical Society.
Going virtual: Crime scene reconstruction and lab techniques
Feb. 4, 2021
How do you transform labs meant for in-person instruction into successful virtual experiences? With lots of creativity and a heavy dose of technology.
Art goes virtual at annual Black Lives Matter show
Feb. 4, 2021
The Black Lives Matter RVA Art Show features works from dozens of artists that highlight inclusivity and racial justice.
Students in a VCU math class have published six research papers in top journals. More are on the way.
Feb. 2, 2021
The undergraduate students in "Introduction to Mathematical Biology" are applying math concepts like game theory to better understand and tackle infectious diseases and other real-world problems.
The physics of baseball, food around the world, and other 'minimester' classes to check out
Feb. 2, 2021
The special topics courses are being offered at VCU as part of three mini-semesters this spring.
What to know about the new mini-semesters VCU is launching this spring
Feb. 2, 2021
The three "minimesters" will provide students an opportunity for accelerated coursework — and a chance to explore new topics.
Two VCU grads named to list of inspiring Black scientists
Feb. 2, 2021
Tiffany Rolle and Nisan Hubbard have been recognized by the website Cell Mentor. Both honed their research skills through VCU's Center on Health Disparities.
Krista N. Scott appointed as associate dean for undergraduate programs
Jan. 28, 2021
Scott most recently served as the director of undergraduate recruitment and student engagement for the College of Food, Agricultural and Environmental Sciences at The Ohio State University.
GSWS alum takes on public health ethics
Jan. 28, 2021
Ris Rodina is pursuing their master of public health at VCU with a focus on complex trauma related to trans and non-binary identities.
Class notes: January 2021
Jan. 28, 2021
Catch up with all the latest and greatest news from CHS alumni.
Exploring the legacy of William Penn, one of early America's important figures
Jan. 20, 2021
A VCU professor has edited a new book on Penn's political writings, offering readers a glimpse into the mind of Pennsylvania's founder and an early leader in the movement for religious liberty.
Connection and inclusion in the (virtual) classroom
Jan. 19, 2021
Music, coffee hours and a variety of learning activities are a few of Ching-Yu Huang's strategies for success in the digital space.
A new group virtually connects VCU student volunteers with local organizations
Jan. 19, 2021
Virtual Volunteer at VCU has paired hundreds of students with more than a dozen Richmond partners, creating a sense of community in a time of distance.
VCU alumna's journey to the Virginia capitol
Jan. 19, 2021
Aja Moore '19, a graduate of the Department of Political Science, serves as a policy assistant to Governor Ralph Northam.
Moderates are about to hold an 'enormous amount of power' in Washington, VCU expert says
Jan. 8, 2021
Cooperation between Democrats and Republicans will be a necessity, especially in the Senate.
In "Confronting Totalitarian Minds," timely lessons from the past
Jan. 7, 2021
The forthcoming book by VCU professor Aspen Brinton is inspired by Czech philosopher Jan Patočka and examines the use of dissidence to challenge leaders to be more democratic.