Feb. 15, 2023
The forensic toxicologist is helping students find success in an ever-changing field
Feb. 10, 2023
VCU is a place where you can form uncommonly strong bonds. Just ask these four couples who met here.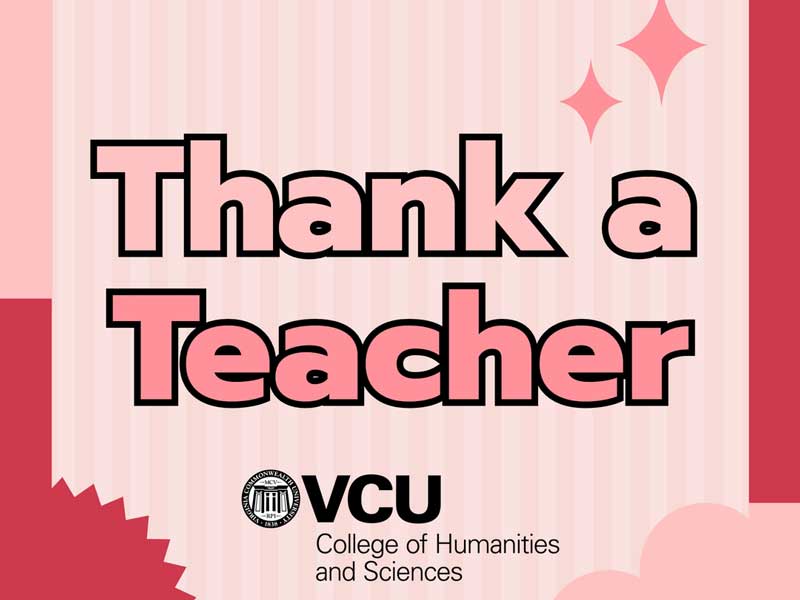 Feb. 9, 2023
The impact of a great teacher on a student is immeasurable; just ask the students below. Through their dedication to their field, their students and their community, teachers – professors, advisers, mentors, teaching assistants – can leave an impression that lasts long after the semester ends. We'd like to give a shoutout to those in VCU's College of Humanities and Sciences who continue to guide and inspire our students. Break out the tissues!
Feb. 7, 2023
NSF Director Sethuraman Panchanathan, Sen. Tim Kaine and Rep. Rob Wittman spent Monday at VCU seeing how VCU is advancing science and innovation and helping to expand diversity in STEM.
Feb. 3, 2023
February's lineup includes a wide range of opportunities for students, staff, faculty and the community.
Feb. 3, 2023
University developing resources for using artificial intelligence technology in the academic setting. "It's going to change every aspect of the university," one panelist said.
Feb. 2, 2023
"The incubator will soon become a model for future research collaborations across the university," said Cristina Stanciu, Ph.D., director of the Humanities Research Center.
Jan. 26, 2023
A cultural history of Americanization, the book draws from an archive of Indigenous and new immigrant writing and visual culture.
Jan. 23, 2023
U.S. Capitol Police Officer Harry Dunn and D.C. Metropolitan Police Officer Danny Hodges describe the front lines of the 2021 riot at the Capitol and their feelings about those involved.