Aug. 25, 2022
Six hubs attain university-level status, receive VCU research funding.
Aug. 25, 2022
An expert on F. Scott Fitzgerald and The New Yorker magazine, Mangum leaves behind a legacy of kindness and generosity.
Aug. 24, 2022
Moon, a two-time VCU graduate who this summer became the director of the U.S. House of Representatives' Office of Diversity and Inclusion, encourages students to have 'equal parts patience and perseverance' as they embark on their careers.
Aug. 18, 2022
Madeline Doane, who spent a semester in Argentina and hopes to return to work with migrants and Indigenous peoples, is completing a Spanish immersion program as a Kathryn Davis Fellow for Peace.
Aug. 10, 2022
Abigail Andrade, a senior, worked with students as part of a study to find new ways to diagnose and treat autoimmune diseases.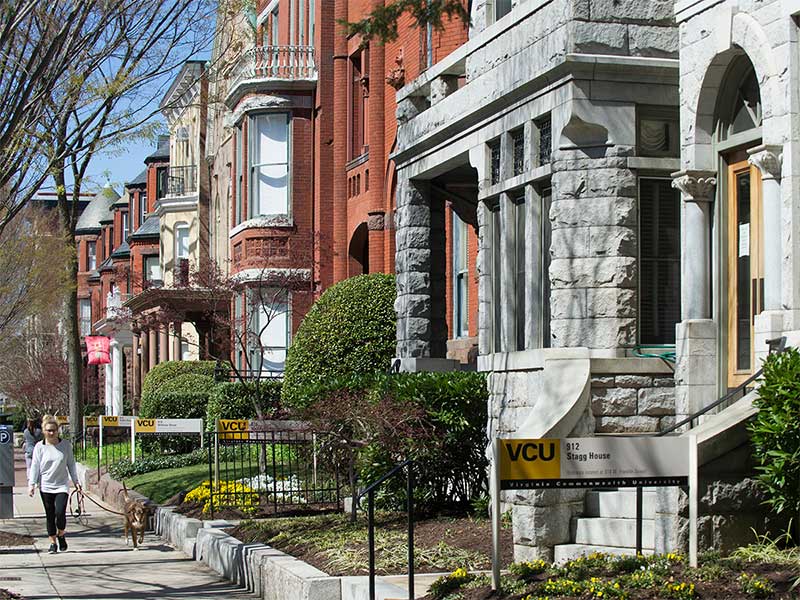 Aug. 9, 2022
Enjoy the latest articles about the research, achievements and successes of our students, faculty and alums. Feel the Ram pride!
Aug. 9, 2022
VCU alum Scot Crooker played an instrumental part in creating the half-hour documentary.
Aug. 5, 2022
One of the senior's primary roles at the internship, supported by the VCU Internship Funding Program, is helping the organization develop an intergenerational fellowship.
Aug. 2, 2022
Rising sophomore with graduate school goals explores possibilities of PT.
Aug. 1, 2022
The VCU Summer Camp in Philosophy, held for the first time this year, saw high school students prepare presentations on ethics and moral philosophy around abortion, cloning, euthanasia, legalization of drugs, racism and more.