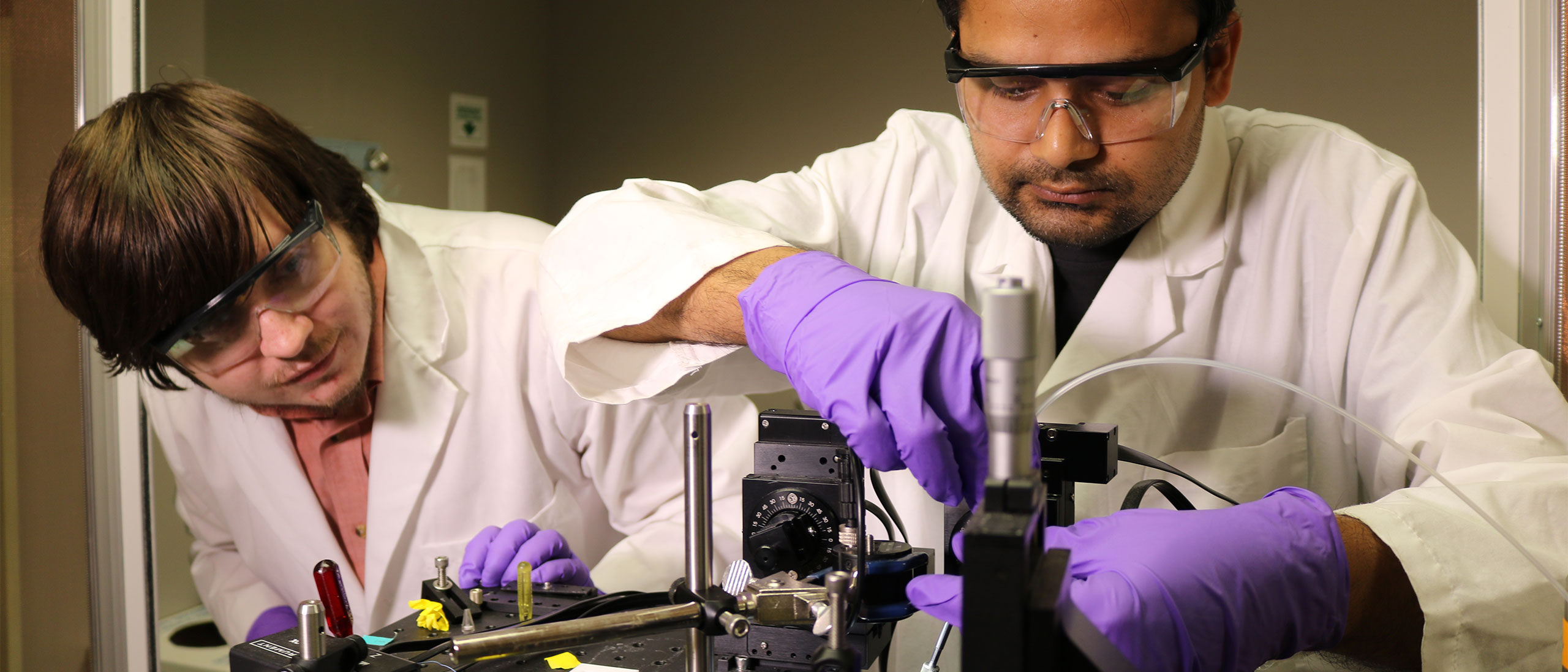 Student Research
Discovery. Innovation. Commitment. What does research mean to you?
For our students, research is all of those things and more. Research means probing the unknown and following the thread of curiosity. It means hitting dead-ends and discovering new paths. It means developing deep relationships with scholars and mastering new technology. No matter your chosen field of study, all students benefit from the skills gained during the research process.
---
Student Research Highlight: Vertically Integrated Projects
Vertically Integrated Projects provide undergraduate students the opportunity to participate in course-based, multiyear, multidisciplinary, team-based projects under the guidance of faculty and graduate students.
VIP teams always welcome enthusiastic students who want to learn and do new things. Interested students are strongly encouraged to contact the team advisers of all the teams they are interested in.
Funding for your research

You have the motivation, creative energy and ideas. We want to help you make it real with funding and scholarships. Learn more.