Dec. 8, 2020
An aspiring human rights lawyer, Friend achieved much in her short time at VCU and wants to help those who have been historically marginalized.
Dec. 8, 2020
In a year that has been anything but ordinary, an extraordinary group of students will earn their degrees.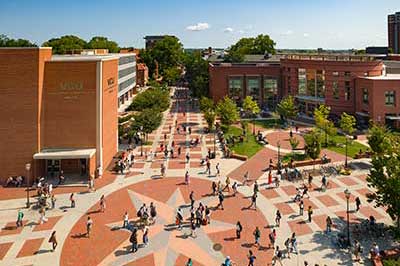 Dec. 8, 2020
The book provides a scholarly but accessible overview of American Indian archaeology before Europeans colonized Virginia.
Dec. 7, 2020
Getting through college was a difficult but rewarding journey for Hannah Johnson, who experienced homelessness as a child and now aims to help her students become the best versions of themselves.
Dec. 7, 2020
Raven Witherspoon is the first VCU student to be named a Schwarzman scholar, and will travel to China to complete a master's degree in global affairs next summer.
Dec. 4, 2020
Though COVID-19 has upended job hunting, some tried-and-true methods (networking, being flexible and being persistent) still work.
Dec. 2, 2020
In 2019, 67 women graduated from VCU with bachelor's degrees in chemistry, fifth-most in the nation.
Nov. 24, 2020
The book, co-edited by a VCU professor, aims to help teachers better handle challenging topics. "We are going to make mistakes" in being effective allies, Kim Case said. "But we must take the leap."
Nov. 23, 2020
The VCU student-athlete's involvement at the Virginia Department of Health and on a study-abroad trip to Jamaica provided "an eye-opening experience to public health," and a possible future career.
Nov. 20, 2020
The VCU psychology major is interning with Pan Peru USA and helping Peruvian women sell their alpaca products to U.S. markets.