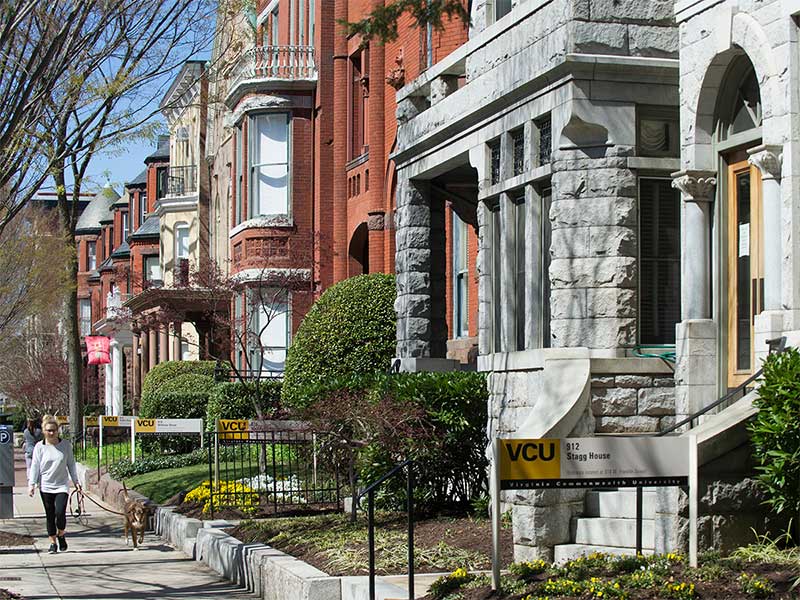 Aug. 9, 2022
Enjoy the latest articles about the research, achievements and successes of our students, faculty and alums. Feel the Ram pride!
July 22, 2022
Leslie Bolda got the chance to live and work in South America thanks to a Fulbright English Teaching Assistant award.
June 22, 2022
Anirban Mahanty, who graduated in May, will co-moderate a reception hosted by national higher education organizations and will speak at a congressional briefing at the U.S. Capitol.
June 13, 2022
Melissa Mason's business, Brown Skin Brunchin', has helped thousands of minority women connect, personally and professionally, in 71 cities across three countries.
May 31, 2022
VCU School of Education alum and Virginia Elementary School Counselor of the Year found her dream job.
April 15, 2022
Michael Lynch, Ph.D., receives the 2022 Graduate Alumni Achievement Award from the Department of History.
March 31, 2022
Deonte Young pursues ways to influence educational policy and create a more equitable public school system.
March 23, 2022
Daryl Van Tongeren, Ph.D., studies some of life's biggest questions — the meaning of life, religion, virtues, to name a few.
March 10, 2022
Studies at VCU helped lay the foundation for the work Kelly Nguyen hopes to do with the U.S. foreign service.
Feb. 14, 2022
Jessica Diaz is making a career out of paying it forward as a teacher for Richmond Public Schools.