Feb. 23, 2023
Enthusiasm from his students encourages Tenjo-Fernandez to find new and innovative ways to keep them engaged.
Feb. 23, 2023
Keynote speaker Malik Yakini helped start the Detroit Black Community Food Security Network, which operates a 7-acre community garden in Detroit.
Feb. 22, 2023
Ukrainian Politics and Society – a class resulting from a collaboration between VCU and the Kyiv School of Economics – is providing VCU students with powerful insights into Russia's invasion of Ukraine.
Feb. 21, 2023
"Working to improve the lives of children of incarcerated parents from the Richmond community was a perfect way to try to help our community," said Steph Cull, one of the student leaders of VCU's chapter of Phi Kappa Phi.
Feb. 20, 2023
Aspiring gastroenterologist credits the program with opening doors to career in medicine.
Feb. 20, 2023
Aaron Kemmerer, a Ph.D. student in the School of Social Work, earned one of 13 national awards for his proposal, "Transgender and Gender Expansive Southerners' Experiences with Housing Instability."
Feb. 17, 2023
A forthcoming study in the journal Psychology of Violence examined the psychological crises exhibited by mass shooters leading to their attacks.
Feb. 17, 2023
Canty's book, "Snapping Beans: Voices of a Black Queer Lesbian," which is based on interviews with 39 women, will be published by SUNY Press.
Feb. 16, 2023
During her residency, Brooke Newman will work on her forthcoming book on the historical links between the British monarchy and slavery.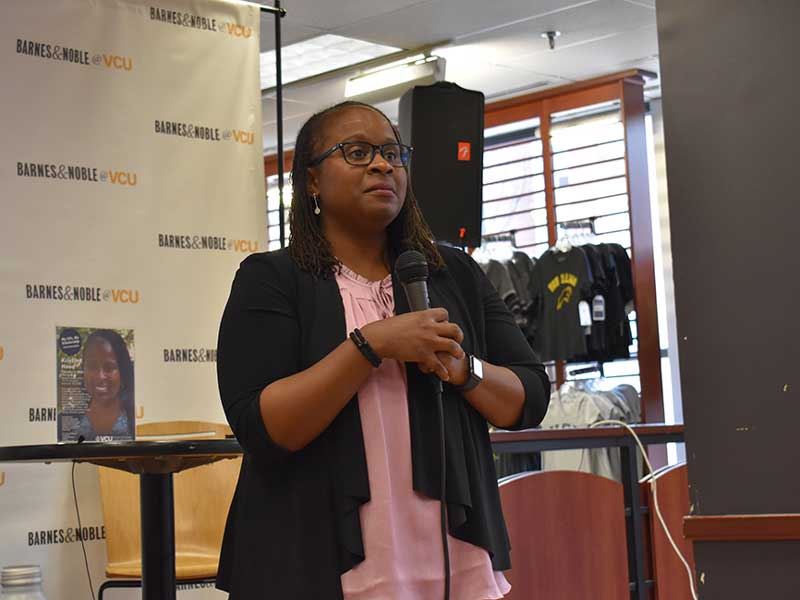 Feb. 15, 2023
iCubed scholar Kristina Hood wants to help those who endure fertility challenges and pregnancy loss.