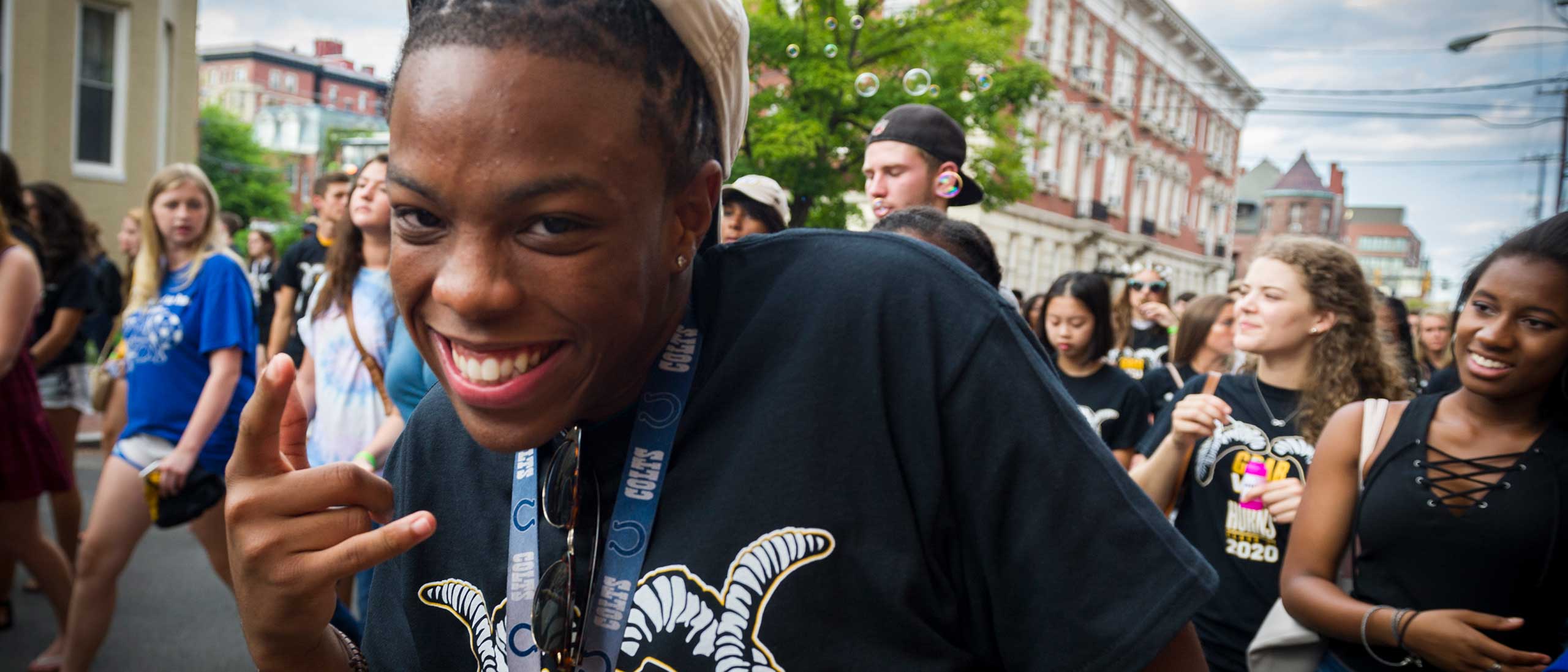 Undergraduate Studies
The College of Humanities and Sciences includes the core disciplines in the sciences, social sciences and humanities. We are also home to programs in the health sciences and for education in the liberal arts and sciences for future teachers. In the College, we have more than 450 full time faculty members, and nearly 60% of VCU undergraduates have at least one major in the College. And although that may sound big, we offer a small school experience, with a very supportive atmosphere that will offer you many opportunities to build connections with our faculty, advisers, mentors and with your fellow students.
We deeply care about every single one of our students and we are committed to help each student find their passion in life, while preparing each of our students for a very successful career. We can provide you with spectacular opportunities:
to study abroad and work with people from a range of countries
to conduct research
to pursue starting your own business and become a successful entrepreneur
to pursue exciting internships to help launch your careers
to enroll in service learning courses that make a difference in our local community
Our vision is to inspire our students to explore their passions and dreams as individuals, and provide the context to understand their place in the world and connections with others — locally, globally and throughout time. We not only attempt to prepare students for employment, but also aspire to help them construct a foundation on which they will build rich and deeply meaningful lives and careers.
Interested in transferring?
This video includes a presentation and Q&A for incoming transfer students in the College of Humanities and Sciences recorded on August 3, 2020. This event covered information relevant to all students, and some specific to new transfer students, including:
experiential learning
scholarships
Office of Student Services and Advising
foreign language general education requirement
academic and general resources
tips and information for fall 2020
Visit the VCU Transfer Center for answers to all your questions about transferring to VCU.
Our undergrads in the news:
Dec. 8, 2020
Class of 2020: Transfer student Michaela Friend aims to defend the rights of others
An aspiring human rights lawyer, Friend achieved much in her short time at VCU and wants to help those who have been historically marginalized.
Dec. 7, 2020
Class of 2020: Future teacher found supporters and her voice at VCU
Getting through college was a difficult but rewarding journey for Hannah Johnson, who experienced homelessness as a child and now aims to help her students become the best versions of themselves.
Dec. 7, 2020
VCU senior awarded prestigious Schwarzman Scholars fellowship
Raven Witherspoon is the first VCU student to be named a Schwarzman scholar, and will travel to China to complete a master's degree in global affairs next summer.
Dec. 4, 2020
Job hunting during a pandemic? It's not easy, but recent and soon-to-be grads share how they found success.
The pandemic has upended the job search process, leading many VCU students and recent graduates to think creatively about how to land the right job out of school.
Dec. 2, 2020
Promoting diversity in the field of chemistry
In 2019, 67 women graduated from VCU with bachelor's degrees in chemistry, fifth-most in the nation.
Nov. 23, 2020
Class of 2020: Delaney Savedge helps keep the public safe during the pandemic
The VCU student-athlete's involvement at the Virginia Department of Health and on a study-abroad trip to Jamaica provided "an eye-opening experience to public health," and a possible future career.
Nov. 20, 2020
Class of 2020: Sofia Chilquillo gives back to her native Peru
The VCU psychology major is interning with Pan Peru USA and helping Peruvian women sell their alpaca products to U.S. markets.
Nov. 18, 2020
Class of 2020: Transfer student Melody Guitz gains her footing as a leader
As her academic achievements pave the way to a career in psychology, Guitz also has helped create a community at VCU for other transfer students.
Nov. 2, 2020
At 76, Augustine Lewis is pursuing a degree in French — and proving that age is just a number
Augustine Lewis graduated from the VCU School of Medicine in 1969. Now he's back at the university to pursue a bachelor's degree in French.
Oct. 29, 2020
VCU student wins CHS Rising Star in Inclusion, Diversity and Equity Award
Rebecca Alemu (Class of 2021) is a biology major with a passion for giving back to the community.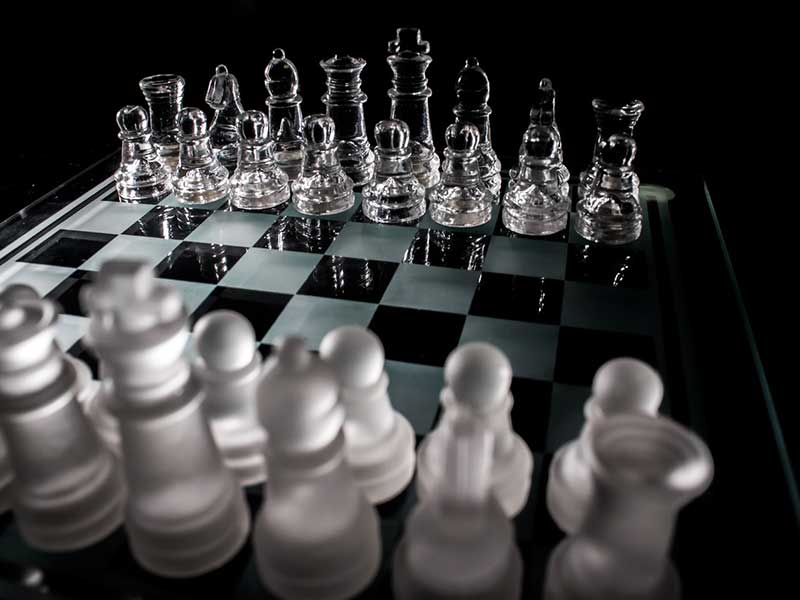 Oct. 27, 2020
Student debate: VCU Young Democrats versus College Republicans
On Oct. 26 VCU's Young Democrats and College Republicans faced off in a virtual debate about many of the key issues voters will consider in the 2020 election.
Oct. 16, 2020
The stories behind the masks
What motivates VCU students to put on their masks every day?
Oct. 15, 2020
Latinx Heritage Month feature: Learning about the election with VCU student Adriana Pacheco
As Latinx Heritage Month comes to an end, we want to close with a student feature highlighting VCU student Adriana Pacheco's experience collaborating on the College of Humanities and Sciences' nonpartisan election resource website.
Sept. 25, 2020
Latinx Heritage Month feature: Q&A with student Gloria Morales
Between the stress of midterms, the election and social justice movements, VCU students are finding joy in celebrating Latinx culture during Latinx Heritage Month.
Sept. 18, 2020
VCU Votes: On social media, students encourage voter participation on campus and beyond
"The main idea is to convince our peers of their own importance in every election if they want to see the change that they talk about all year round."
Sept. 16, 2020
LatinX Heritage Month feature: Q&A with VCU senior Keyla Marquez Carpinteyro
We are very excited to be celebrating Latinx Heritage Month at VCU, which pays tribute to the critical roles Americans whose ancestors came from Spain, Mexico, Central America, South America and the Spanish-speaking nations surrounding the Caribbean have made to both the United States and the university as a whole.
Sept. 1, 2020
Students' plan for at-home COVID-19 testing kit recognized by Clinton Foundation
A team of VCU undergraduates was one of 38 recognized out of 1,400 entries in the COVID-19 Student Action Fund.
Aug. 11, 2020
Amid pandemic and protests, a VCU class on lobbying explores 'how power gets used and brokered'
"When you protest, you have a series of demands. When you write your rep … it's a chance to give them resources and to lobby your point."
July 31, 2020
'I never imagined to be where I am today': VCU student selected for prestigious NIH scholarship
VCU student Syeda Fatima immigrated to the U.S. four years ago. She's now a recipient of the highly competitive NIH Undergraduate Scholarship Program.
July 30, 2020
Student selected for Fulbright UK Summer Institutes
The highly competitive award, funded by the US-UK Fulbright Commission, enables outstanding U.S. students to participate in three- or four-week programs at prestigious universities throughout the United Kingdom.
July 21, 2020
VCU biology major's passion for medicine, science and research leads to prestigious NIH scholarship
Anirban Mahanty is the third VCU undergraduate in four years to receive the highly competitive NIH Undergraduate Scholarship.
June 25, 2020
Virtual advertising 'summer camp' offers hands-on experiences and professional connections
With summer internship opportunities a casualty of the coronavirus economic downturn, VCU advertising students created their own program for a global group of peers.
June 12, 2020
VCU journalism students overcame the challenges of a campus shutdown to produce mini documentaries
The first two — one on the slave trade in Richmond and the other on food access — will debut at 7 tonight on VPM PBS Plus.
May 20, 2020
VCU public relations students win community award for their work with local foundation
The Community Impact Award is part of the student awards category of the Virginia Public Relations Awards, hosted by the Richmond Chapter.
May 11, 2020
Three VCU students win National Security Education Program's Boren Scholarship
Kelly Nguyen, a junior majoring in political science in the College of Humanities and Sciences and in international studies within the School of World Studies, is one of the recipients.
May 5, 2020
VCU students gain broadcast experience through a radio show they created
"The idea was to present a completely transparent screen to the listener," said Ben Fluet, the show's co-creator.
May 1, 2020
Class of 2020: A near fatal accident didn't divert Skyler Lewis from her pursuit of an education
Lewis, who broke her back and neck in five places in a car crash in 2017, will accomplish a long-held goal this month of graduating from VCU in four years.
April 24, 2020
VCU student Desiree Longmire is examining why so few physician assistants focus on gerontology
Desiree Longmire's conversations with her grandparents about their health influenced her decision to become a physician assistant and led to a research project to determine how many physician assistant programs in the U.S. offer a gerontology curriculum.
April 21, 2020
Class of 2020: Georgia Geen helped VCU's student newspaper become one of the country's best
Geen, executive editor at The Commonwealth Times and a VCU journalism student, is set to start an internship this summer at the Los Angeles Times.
April 16, 2020
They send medical supplies to those in need worldwide. Now this VCU group is focusing locally.
Every Friday for the past four years, Virginia Commonwealth University students volunteering with the student organization United2Heal have been sorting through surplus medical supplies collected from local hospitals and clinics.
April 16, 2020
Three VCU students named Critical Language Scholars
Three Virginia Commonwealth University students have been selected for the 2020 Critical Language Scholarship, a highly competitive scholarship funded by the U.S. Department of State for the study of 15 languages deemed critical to the United States' diplomatic and security interests.
April 8, 2020
VCU students provide Spanish translation of children's book for citywide school reading program
When the organizers behind One Richmond One Book, a citywide elementary school reading program, were deciding to give Richmond Public Schools students "The Toothpaste Millionaire" by author Jean Merrill as its common book this spring, program coordinator TaLees Owens realized there was a problem: There wasn't a Spanish translation for the material.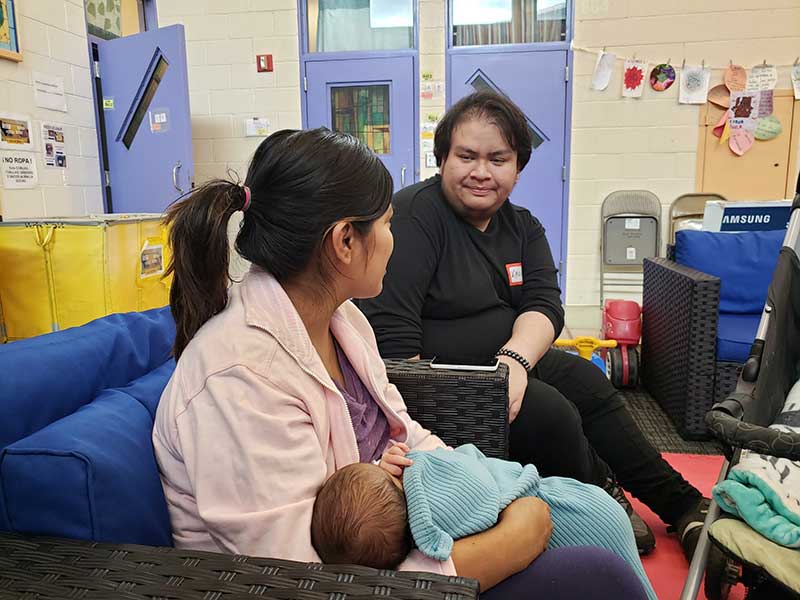 March 31, 2020
At the U.S.-Mexico border, a sobering, eye-opening look at immigration
A VCU community service visit to Arizona earlier this semester offered students a chance to move beyond theory and better understand the reality of immigration in the United States.
March 19, 2020
'A way to stay connected to VCU': Amid pandemic, The Commonwealth Times continues to publish
The COVID-19 outbreak has forced the student newspaper to stop printing, but staff continue to publish stories online.
March 3, 2020
A VCU professor and student are visiting Pacific islands, exploring how they are adapting to the threat of climate change
"People are not planning for out-migration," said Andrea Simonelli, an assistant professor of political science. "They are focused on preserving their way of life for as long as they can."
Feb. 25, 2020
A VCU student's project revealed an ancient Egyptian mummy's face. It's now on display at a museum.
The mummy, Nesiur, was "digitally unwrapped" using CT scans. VCU student Mason Smith, along with a VCU forensic anthropologist, used the data to generate a facial approximation.
Feb. 2, 2020
Report from the field: A new wilderness practice and policy study abroad course in Patagonia
Jordan Rasure was one of 11 students who participated in the Patagonia National Parks Comparative Analysis of Wilderness Policy course/study abroad trip during winter break 2019.
Jan. 23, 2020
For VCU's Capital News Service, student journalists cover massive gun rights rally
Conor Lobb, Chip Lauterbach and Jeffrey Knight volunteered to cover the massive rally on Monday that brought 22,000 gun rights advocates to the State Capitol in Richmond.
Jan. 22, 2020
In New Hampshire, VCU students get behind-the-curtain look at presidential primary politics
A class of VCU political science students spent 10 days embedded in the New Hampshire primary, and met Elizabeth Warren, Cory Booker, Andrew Yang and others.
Dec. 10, 2019
Class of 2019: Cheyenne Nicholson's winding path to graduation
10 years after starting her undergraduate studies, Nicholson's journey to a bachelor's degree is a personal achievement — and a point of pride.
Dec. 9, 2019
Taking a big data approach, these VCU students are getting published by hundreds of news outlets
Students in a data journalism class are producing stories being picked up by The Washington Post, The Associated Press and other publications across the country.
Dec. 6, 2019
Class of 2019: Zulhumar Adil found the challenges she craved at VCU
Zulhumar Adil, who emigrated from Urumqi, China, is eyeing a health care career after graduating from VCU this month.
Dec. 6, 2019
Class of 2019: Amir Khozaei pursues the American dream with his VCU degree
Amir Khozaei always wanted to attend VCU. He never really considered other schools. "I didn't even take a college tour," he said. "I knew this would be the place I wanted to be."
Dec. 5, 2019
Class of 2019: James Grubb is driven by a passion for political science and serving fellow veterans
James Grubb found a community of friends and fellow veterans at VCU. Together they launched the Student Veterans Association.
Nov. 25, 2019
Student turns EMT experience into research opportunity
"The research process as an undergraduate has had an instrumental impact on my personal development," Tarek Haggy said. "It's taught me things that no class could and provided early exposure to the professional world."
Nov. 15, 2019
Workshop provides fast-paced, professional lessons in strategic advertising
The team tasked with reimagining the SlimFast brand impressed the judges. "They built a story through research," said Alice Eldridge, research director at Good Run Research & Recreation.
Nov. 11, 2019
How VCU students' pocket change is helping low-income families in a rural Virginia community
In five semesters, Rebecca Durfee's students have contributed more than $1,000 in cash and other donations.
Aug. 1, 2019
RVA My Way: Nikki Wilkins
How a nature newbie went from having zero outdoor experience to being a river-loving whitewater rafting guide. [Video feature]
June 27, 2019
Being there: A weeklong trip along the Civil Rights Trail helps VCU students connect history with the present
For student Jordan Moye, visiting the Edmund Pettus Bridge in Selma, Alabama — where civil rights marchers calling for voting rights legislation were attacked by law enforcement officers in 1965 in what came known as "Bloody Sunday" — was a powerful experience.
June 20, 2019
New VCU class takes students on media and culture study of Vietnam
Over 10 days, students visited historically and culturally relevant sites and international tourism destinations in Central Vietnam.
June 4, 2019
VCU public relations students win awards for innovation, community impact
Two teams of public relations students from the Robertson School of Media and Culture won awards at the 2019 Virginia PR Awards, hosted by the Public Relations Society of America Richmond Chapter.
May 16, 2019
Student's rise as a researcher takes her from law school in Brazil to an NIH lab
Sarah Izabel discovered Virginia Commonwealth University one frigid day when she just wanted to come in from the cold. Bundled up and shivering, she and a friend were walking near VCU in the winter of 2010 when they stumbled upon the University Student Commons and stepped inside to warm up. Izabel and her friend were both from Brazil, and were in the United States to improve their English and explore opportunities in the country. Unfamiliar with the area, they had never heard of VCU and didn't understand what it was, but Izabel found herself immediately drawn to it.
May 1, 2019
Students share stories of life-changing experiences made possible by Baldacci gift
Bestselling novelist and VCU alumnus David Baldacci met with students who have received awards through an experiential learning fund and a political science scholarship he created with his wife, Michelle. (Photo by Kevin Morley, University Relations)
April 30, 2019
Class of 2019: Entrepreneur and biology graduate driven by a personal mission
Being diagnosed with alopecia areata at age 16 inspired in La'Tila Abbott a passion for health sciences that eventually led her to VCU. Abbott will graduate in May with a biology degree.
April 16, 2019
Chemistry and Forensic Science student receives prestigious NSF graduate fellowship
Caitlin Cain, a senior majoring in chemistry and forensic science, has been awarded a National Science Foundation Graduate Research Fellowship, which recognizes and supports outstanding graduate students in science, technology, engineering and mathematics disciplines who are pursuing research-based master's and doctoral degrees.
April 12, 2019
Humanities and Sciences students shine during Research Weeks
As part of Research Weeks (April 5-26), VCU News is highlighting the work of undergraduates whose work was made possible by VCU's Undergraduate Research Opportunities Program, Department of Biology, Division for Community Engagement and guidance from faculty members.
April 9, 2019
Do insecticide-treated mosquito nets harm sleep quality? This VCU student is aiming to find out.
Sarah Yankson will work on a study this summer in Ghana as one of a dozen recipients of grants from the College of Humanities and Sciences' Baldacci Student Experiential Learning Fund.