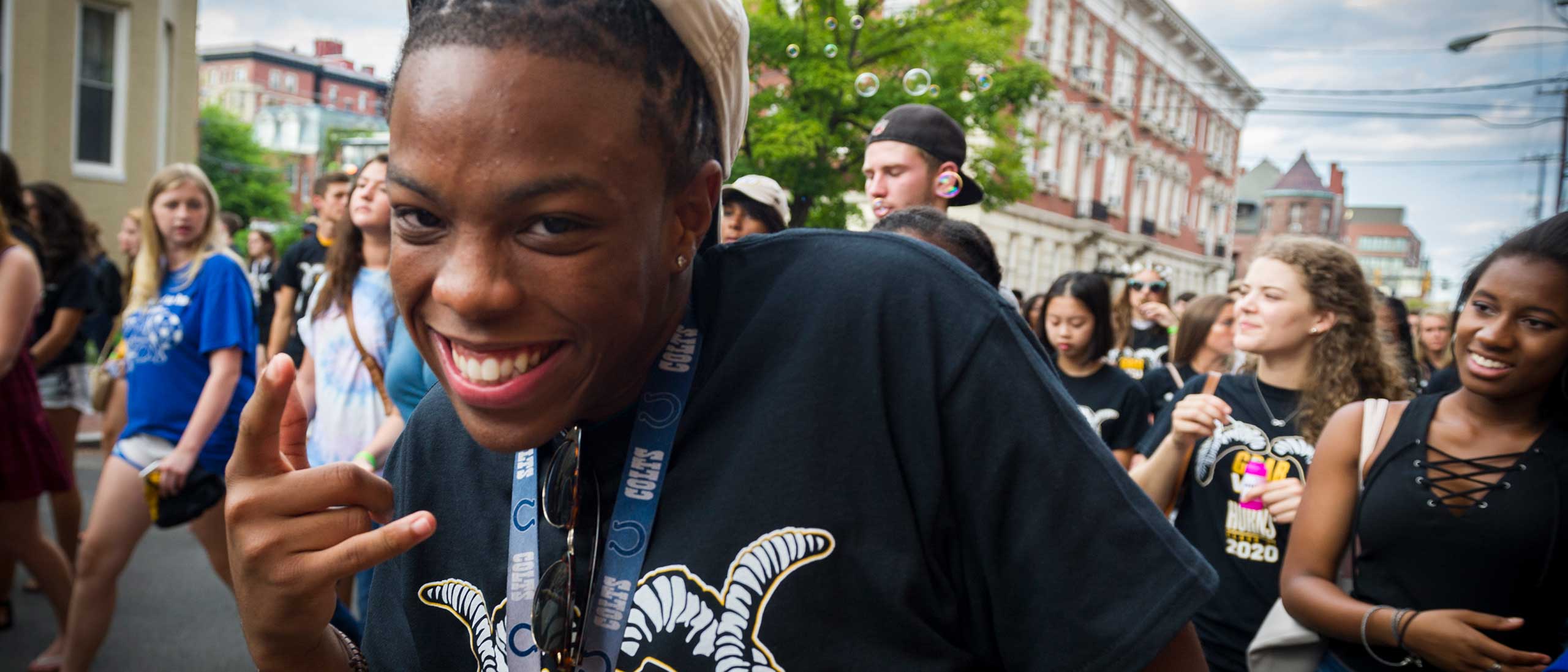 Undergraduate Studies
The College of Humanities and Sciences includes the core disciplines in the sciences, social sciences and humanities. We are also home to programs in the health sciences and for education in the liberal arts and sciences for future teachers. In the College, we have more than 450 full time faculty members, and more than 50% of VCU undergraduates have at least one major in the College. And although that may sound big, we offer a small school experience, with a very supportive atmosphere that will offer you many opportunities to build connections with our faculty, advisers, mentors and with your fellow students.
We deeply care about every single one of our students and we are committed to help each student find their passion in life, while preparing each of our students for a very successful career. We can provide you with spectacular opportunities:
to study abroad and work with people from a range of countries
to conduct research
to pursue starting your own business and become a successful entrepreneur
to pursue exciting internships to help launch your careers
to enroll in service learning courses that make a difference in our local community
Our vision is to inspire our students to explore their passions and dreams as individuals, and provide the context to understand their place in the world and connections with others — locally, globally and throughout time. We not only attempt to prepare students for employment, but also aspire to help them construct a foundation on which they will build rich and deeply meaningful lives and careers.
Interested in transferring to the College of H&S?
This video includes a presentation and Q&A for incoming transfer students in the College of Humanities and Sciences recorded on August 3, 2020. This event covered information relevant to all students, and some specific to new transfer students, including:
experiential learning
scholarships
Office of Student Services and Advising
foreign language general education requirement
academic and general resources
tips and information for fall 2020
Visit the VCU Transfer Center for answers to all your questions about transferring to VCU.
Want to know more about VCU's College of Humanities and Sciences? Have questions about our many departments and schools? Kenedy Edmonds, recruitment coordinator, has answers. You can reach her at askchs@vcu.edu.
Our Undergrads in the News
Aug. 10, 2022
Abigail Andrade, a senior, worked with students as part of a study to find new ways to diagnose and treat autoimmune diseases.
Aug. 5, 2022
One of the senior's primary roles at the internship, supported by the VCU Internship Funding Program, is helping the organization develop an intergenerational fellowship.