April 13, 2022
The university's research enterprise is growing stronger because of a 'culture of collaboration' that benefits people and changes lives, said VCU President Michael Rao.
April 12, 2022
Martin parlayed a project management internship at CNBC/NBCUniversal into a full-time job as a media tech associate at NBC after graduating.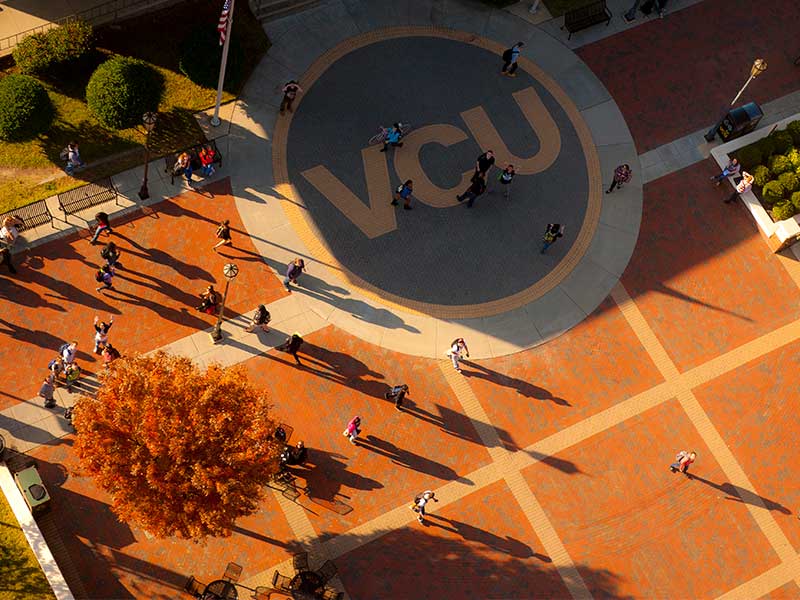 April 11, 2022
The study will be the first of its kind to develop an equity-centered road map focused on eliminating tobacco-related inequities among Black tobacco users.
April 11, 2022
When professors from different disciplines team up to work on projects they're passionate about, that's when the magic happens.
April 8, 2022
The memorandum of understanding with the Kyiv School of Economics will allow the two universities to collaborate on a range of educational endeavors.
April 7, 2022
Duo finds success at VCU and creates podcast to tell their stories.
April 4, 2022
The event will feature Khushnood Nabizada, a journalist and former diplomat, and Mahbob shah Mahbob, Ph.D., an educator and former journalist.
April 1, 2022
"We're the little guys," said one organization's founder while expressing gratitude after students shared their vision for her organization and three other 'scrappy' nonprofits in the creative sprint's 15th year.
March 31, 2022
Deonte Young pursues ways to influence educational policy and create a more equitable public school system.
March 30, 2022
A double major in African American studies and psychology, her dream is to combine those two fields as a therapist.