May 5, 2021
Later this month, he will become the first graduate of VCU's Graduate Certificate in Health Care Innovation program.
April 30, 2021
Josly Pierre-Louis' parents immigrated to America from Haiti. Their daughter, a VCU grad, is the rising tide for all boats when it comes to her success in chemistry and health research.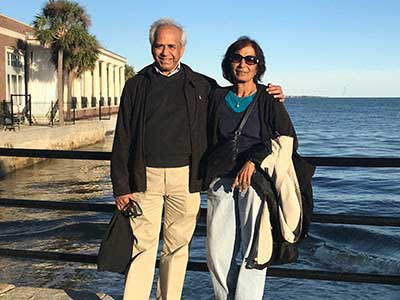 April 26, 2021
Tripti Jena, M.D., and Purusottam "Puru" Jena, Ph.D., credit much of their family's well-being to the careers and community they found when they joined Virginia Commonwealth University in 1980.
March 26, 2021
VCU graduate Annie Newton discusses "The Donna Reed Show" and how Reed, a celebrated actress, shaped feminism in the 1950s and 60s.
Feb. 23, 2021
The VCU alumna and chair of the Sacred Ground Historical Reclamation Project, will receive the VCU history department's highest honor for graduate alumni March 18.
Feb. 5, 2021
As another Super Bowl comes and goes, a VCU Robertson School panel says improving gender diversity in advertising is leading to better storytelling and more opportunities for underrepresented voices.