Equity, Inclusion and Diversity
As a student in the College of Humanities and Sciences (CHS), you will be appreciated for your unique background and perspectives.
You can expect the courses you take, the new friendships you embark on and the clubs and organizations you become a part of to reflect diversity in numerous forms.
We value your different perspectives, life experiences, cultural backgrounds and social identities. These foster our shared principles of inclusive excellence. Our commitment to social justice and equity are further demonstrated through community engagement. You will see our values reflected in activities that promote equity within our local community, whether through experiential learning classes, working on a community-based research project or volunteering.
You can expect resources, such as wellness activities, counseling, training and special events. These resources also include those that are uniquely tailored to your cultural group or social identity. We believe you will feel empowered by the many opportunities available to enable you to be successful.
Get Involved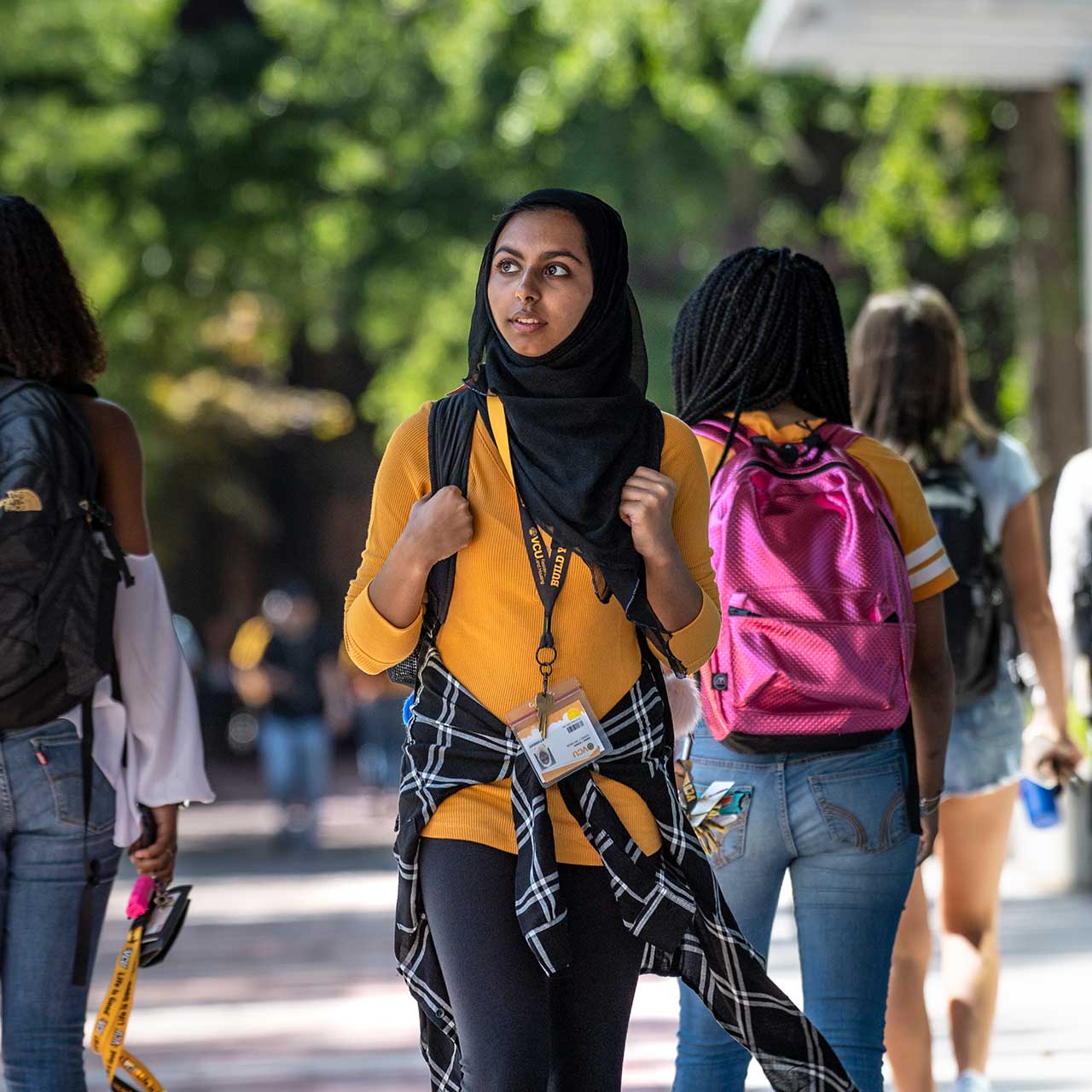 As a student at VCU, you'll find multitudes of opportunities to engage with other people—people with similar interests, people who are completely different, people you'd never meet otherwise.
They'll make your college experience meaningful and help you be a part of something bigger than yourself.
Equity, Inclusion and Diversity Highlights
Sept. 20, 2023
Citizenship class at the Virginia Museum of History & Culture helps forge a path to this year's ceremony at the Siegel Center.
Sept. 18, 2023
Renowned psychology professor and equity advocate, who joined VCU in 1997, is elevated to new role on Oct 23.
Aug. 31, 2023
Combining her background in teaching and museum work, 2008 history graduate broadens access for youths to immerse themselves in life-changing learning.
Equity and inclusion: our core values

Within the College of Humanities and Sciences, inclusion and diverse representation are vital for the continued forward progression of the university. I see these values exemplified through the mentorship I receive from BIPOC faculty with identities salient to my own, diverse representation of students within my program, as well as through the growing recognition of and increasing value placed on community engaged work within my department.