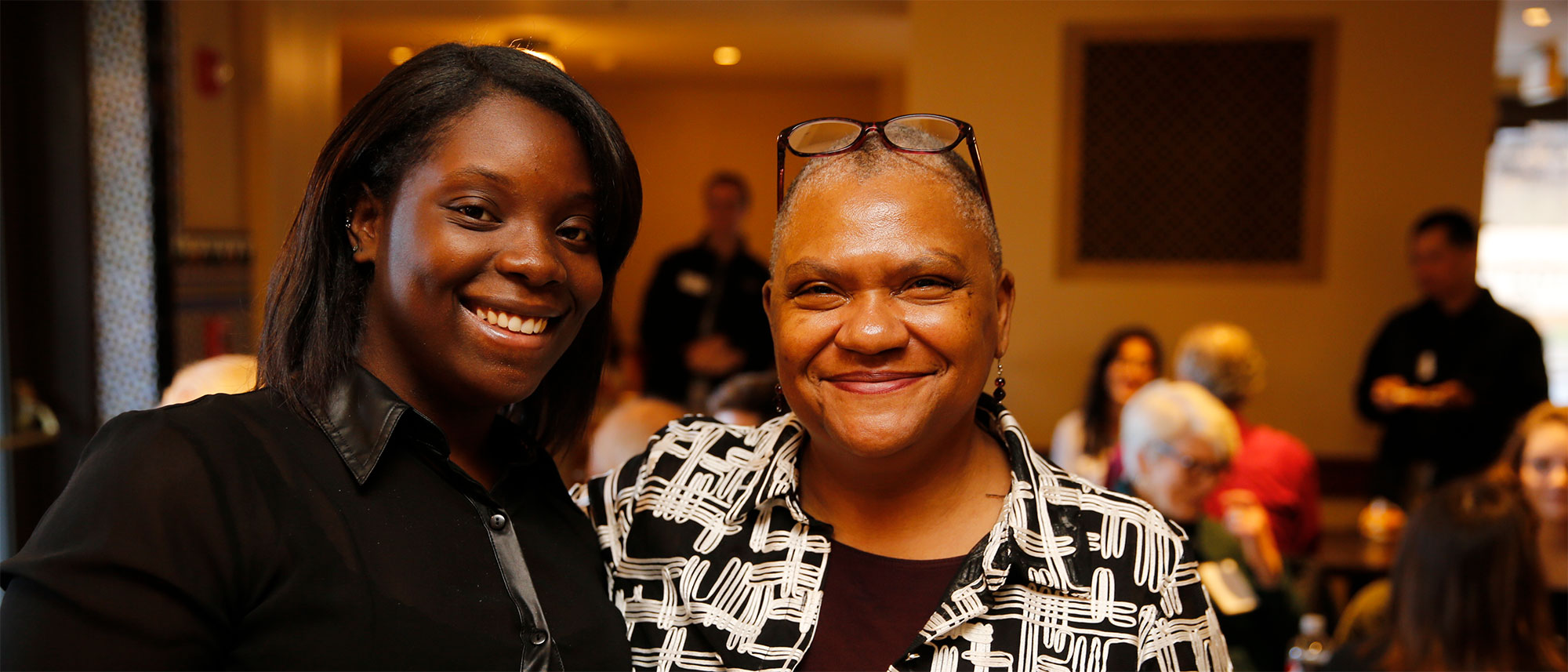 Alumni and Donors
The College of Humanities and Sciences is not an ordinary educational enterprise. We are the foundation of educational and intellectual life at Virginia Commonwealth University. Our goal is not just the education, but also the transformation of the students who move through their experiences here with our encouragement to explore opportunities they may have never imagined, and providing them the tools to pursue these opportunities.
Our students represent the world at large; many are the first in their families to attend college. From our humble beginnings we have advanced to a place of distinction in American education.
We are not an ivory tower, quiet and removed from our surroundings. We were born and bred in a city and we are immersed in its energy.
We transform lives in an urban environment that is both nurturing and challenging. We are the VCU College of Humanities and Sciences. Together, we make it real.
---
Alumni and Donor News:
Jan. 19, 2021
VCU alumna's journey to the Virginia capitol
Aja Moore '19, a graduate of the Department of Political Science, serves as a policy assistant to Governor Ralph Northam.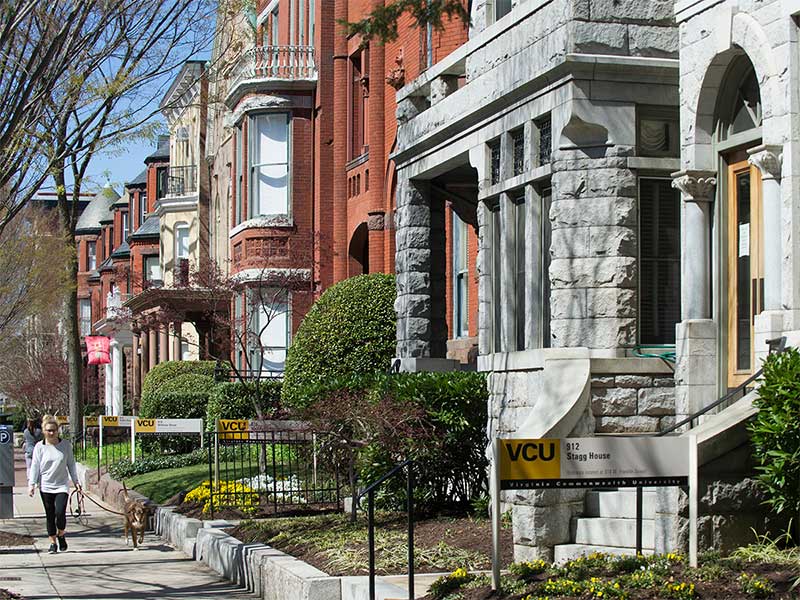 Jan. 13, 2021
Read the January '21 alumni newsletter
Enjoy the latest articles about the research, achievements and successes of our students, faculty and alumni. Feel the Ram pride!
Dec. 14, 2020
Alum's art projections transform the Lee monument — and land the cover of National Geographic
Since the spring, artists Dustin Klein and VCU graduate Alex Criqui have projected onto the monument images that have transformed it into a "symbol of liberation."
Dec. 3, 2020
VCU alumnus finds the best of both worlds in medicine and aviation
Juk Ting, D.O. (BS Chemistry '90), is an emergency medicine physician and commercial airline pilot who flew the first Wuhan evacuation airline.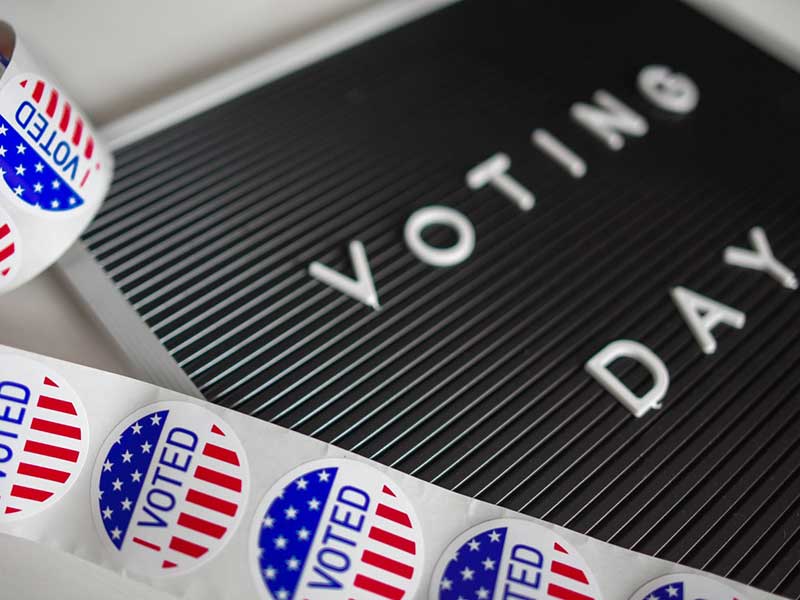 Nov. 6, 2020
What just happened? VCU alumni journalists discuss the unfolding 2020 presidential election results.
Can we ever trust polls again? Why did Biden crater among Latino voters in South Florida? And how can people know what news sources to trust?
Oct. 27, 2020
VCU alum Harry Kollatz Jr. on his career in journalism and theatre
Author, journalist, performer and patron of the arts Harry Kollatz Jr. (B.S. English, '86) is a lifelong Richmonder and vibrant member of the community.
Oct. 26, 2020
Meet Jennifer Malat, Ph.D., new dean of the College of Humanities and Sciences
In this new video, Dean Malat discusses her background, what attracted her to VCU and what she values about the university community.
Oct. 23, 2020
CHS alums honored at the 10 Under 10 awards program
VCU Alumni's 10 Under 10 awards program recognizes the noteworthy and distinctive achievements made by alumni who earned their first VCU degree (undergraduate, graduate or professional) within the past 10 years.
Oct. 23, 2020
Dean Malat hosts town hall for alumni and friends of CHS
The video from the Oct. 22 virtual event is now available.
Oct. 22, 2020
VCU students meet with scholarship donors via Zoom
In light of the pandemic, VCU scholarship recipients are introduced to the donors virtually to get to know one another.
Oct. 19, 2020
VCU grads organize to help in Beirut relief efforts
2,200 pounds of supplies are being distributed in the city, which was devastated by an explosion in August.
Oct. 16, 2020
Q&A with VCU alumna Chandra Broadnax-Payne
VCU alumna Chandra Broadnax-Payne (BS '98/H&S, MS '02/B) is a critically acclaimed author, speaker, poet and filmmaker. She is an active and engaged member of the community who values the importance of giving back.
Oct. 14, 2020
Catch up on VCU Alumnus John Edmonds' latest adventure
John Edmonds (English '82) is a translator, interpreter, editor, copywriter and teacher in Italy. He caught the travel bug early in life and has been a wanderlust adventurer throughout his adulthood having lived in Richmond, Milan and Ravenna.
Oct. 7, 2020
Alumni spotlight: Janet Lung (BA '72, MSW '80)
Janet Lung is a proud VCU alumna and an incredible member of the community. She served as the director of the Office of Child and Family Services for the Virginia Department of Behavioral Health and Developmental Services, where she connected hospital services to children and youth. Janet recently reflected on her time as a student at VCU and how her experience as a student impacted her professional life.
Oct. 7, 2020
Latinx Heritage Month feature: Q&A with VCU alumnus Rodrigo Arriaza
Rodrigo Arriaza ('17) is a news writer and assistant editor at Richmond Magazine. While a multimedia journalism major, he was also an active member of the VCU Latinx community, minoring in Latin American history.
Oct. 1, 2020
New book by former VCU president, history professor tells four-decade history of the university
"Fulfilling the Promise: Virginia Commonwealth University and the City of Richmond, 1968–2009," by Eugene Trani and John Kneebone illuminates the past and future of American public higher education.
Sept. 23, 2020
Alumnus' VCU journey leads to new corporation — and a chance to fix America's drug shortage problem
For entrepreneur Eric Edwards, the strong connections he built at VCU have led to ongoing partnerships, including a new one between his company, Phlow Corp., and the Medicines for All Institute.
Sept. 21, 2020
Meet alumnus Marc Noble (BA '72/H&S)
VCU Department of History alumnus ​Marc Noble​ (BA '72/H&S) generously established the Marc Noble Scholarship in the History of Technology award in 2013.
Sept. 18, 2020
Amid the pandemic, journalism grad Aaron Gilchrist continues to deliver the news
At a virtual forum, the VCU alumnus shares his thoughts on adapting during COVID-19, the summer protests, and his personal journey in journalism.
Sept. 16, 2020
Latinx Heritage Month feature: Alumnus Juan Steck (BS '19/H&S)
When Juan Steck arrived to attend VCU in January 2016 as a first-generation student, he had a clear picture of how his studies in the Richard T. Robertson School of Media and Culture would support his dream of becoming a videographer. We recently caught up with Juan to find out about life after graduation.
Sept. 11, 2020
'Legal lynching': A VCU alumnus' book tells the forgotten stories of the first 100 people sent to the electric chair in Virginia
Brumfield is field director for Virginians for Alternatives to the Death Penalty and the author of 10 previous books.
Sept. 8, 2020
A VCU researcher's work is shedding light on a deadly disease
Scrub typhus can have a fatality rate as high as 70%. But thanks to Jason Carlyon, more is known about the cause of the disease than ever before.
Aug. 11, 2020
'Career-defining': How Saffeya Ahmed's experience at VCU led to national journalism honors
VCU alumna Saffeya Ahmed, a CNN researcher and a former Capital News Service and Commonwealth Times reporter, is a finalist for the Society of Professional Journalists' top student journalism award.
Aug. 6, 2020
Class notes: August 2020
Catch up with all the latest and greatest news from CHS alumni.
July 20, 2020
Five VCU alumni selected for 2020-21 Fulbright student scholarships
These academic year awards can fund independent research or creative projects, graduate study or English teaching opportunities in more than 140 countries around the globe.
July 10, 2020
Alumna's acclaimed debut novel began as an idea in a VCU writing workshop
Rachel Beanland's "Florence Adler Swims Forever," is a Barnes & Noble Book Club pick and Amazon's Featured Debut this month.
July 1, 2020
Gender, Sexuality and Women's Studies alumna accepted in highly competitive fellowship program
Daisy Matias, a recent GSWS grad, was accepted in the summer workshop at the Institute for Recruitment of Teachers at Philips Andover.
June 15, 2020
Alumni profile: Jalynn Taylor-Farmer (B.S. '16/H&S)
Now a successful alumna, Jalynn remembers the confidence earning a scholarship instilled in her and has made a gift in support of the very funds that she benefitted from as a student.
June 12, 2020
Robertson School alumnus wins prestigious Ted Yates Award
Jesse Vaughn is a 30-time Emmy award winner, a 2018 Virginia Communications Hall of Fame inductee and a VCU 2013 Alumni Star.
June 9, 2020
Scholarship memorializes Humanities and Sciences student
On Feb. 4, Grayson Weiler, 26, died at VCU Medical Center of complications from severe head trauma he had suffered the previous summer. A VCU student majoring in interdisciplinary studies, he would have been a member of the VCU Class of 2020.
May 12, 2020
A VCU grad is organizing volunteers to help meet free clinic needs across Virginia
Soon, clinics across the state will have access to interpreters, physicians, nurses, mental health professionals, dietitians, social workers, and more through Zuhayr Shaikh's growing network.
May 12, 2020
Class notes: May 2020
Catch up with all the latest and greatest news from CHS alumni.
May 11, 2020
'I'm looking forward to … everything': Amid COVID-19, Richmond native ready to help patients
The pandemic hasn't dampened CHS alum Danielle Austen's enthusiasm for her residency training in family medicine.
April 28, 2020
Robertson School alumna launches Spanish news platform for ABC 8 News
"Hoy en RVA" is a daily video that helps the Richmond Hispanic audience understand developments that could affect them.
April 27, 2020
Alumni Profile: Kahin Adam (BA '09/H&S)
Kahin Adam, MPH, MSW, LGSW, is a community health specialist at CentreCare, one of the biggest health centers in St. Cloud, Minnesota.
April 24, 2020
Alumnus honors memorable faculty heroine with memorial scholarship
While it seems just like yesterday, it was actually more than 50 years ago when as teenage boy just out of high school, I walked into a college political theory class for the first time. There was nothing extraordinary about that except I happened to have no clue what political theory was all about. And that is where this story begins.
April 8, 2020
What to know about the CARES Act: A donor's guide
While most of us have heard about the individual stimulus checks, there are many other benefits about which we should be aware.
April 8, 2020
A born mentor
Alumnus Stephen Andrews, Ph.D., finds his post-retirement calling helping VCU students.
April 2, 2020
Alumni spotlight: Iresha Picot (H&S '07)
Iresha Picot (B.A., African American Studies and Gender, Sexuality and Women's Studies) M.Ed, LBS, is a licensed behavior specialist and the clinical lead at The Center for Autism in Philadelphia.
March 18, 2020
A message of hope and health for alumni and friends during the COVID-19 crisis
Interim Dean Don Young offers resources for alumni and friends for coping with our current challenges.
March 3, 2020
Jennifer Malat named dean of VCU College of Humanities and Sciences
Malat currently serves as divisional dean for social sciences in the College of Arts and Sciences at the University of Cincinnati.
March 2, 2020
This Alumni Life: Lisa Hines-Johnson (B.A. '95/MC)
This video is part of a new series, "This Alumni Life," where we highlight exceptional CHS alumni who are making a difference in today's world.
Feb. 27, 2020
Class notes February 2020
Catch up with all the latest and greatest news from CHS alumni.
Feb. 26, 2020
'I'm on TikTok guys, so follow me!': VCU alumni offer a peek into life as an influencer
Joey Zauzig, Kait Curnow and Nickelus F are part of an industry diverting millions of dollars from traditional advertising. In the worlds of fashion, beauty and hip-hop, they wield massive influence.
Feb. 21, 2020
Activism, equity, basketball: Charles McLeod and the start of VCU's first black student organization
50 years after he and classmates formed Students for Afro-American Philosophy, McLeod — VCU's first black basketball player — reflects on why he fought for change.
Feb. 5, 2020
Love stories: A College of Humanities and Sciences Valentine's Day special feature
Happy Valentine's Day! To celebrate, we've profiled three couples who found love at CHS. Find out what made the sparks fly between these love birds.
Feb. 4, 2020
The power of an English degree: Jim O'Connor (B.A. '93/H&S)
"My literature classes prepared me for the business world more than anything. I draw from my English degree all the time. I'm absolutely convinced my liberal arts background has been a great point of leverage for me."
Jan. 23, 2020
How alumna Chandelis Duster went from VCU to covering breaking politics news for CNN
She told the crowd of students to learn everything possible and to be open to a variety of journalism career opportunities.
Jan. 21, 2020
Thriving by design
Robertson School graduate discovered talents that guided her career path in an unexpected direction.
Dec. 11, 2019
David Baldacci once wrote stories in secret at VCU. Now he has millions of readers around the world.
Bestselling novelist and VCU alumnus David Baldacci will be the featured speaker at VCU's fall commencement on Saturday.
Dec. 5, 2019
Scholarship students thank donors at College breakfast
Donors and students gathered for a celebration of thanks when the College of Humanities and Sciences hosted its Donor Scholarship Breakfast at the Institute for Contemporary Art on December 3.
Nov. 15, 2019
Alumni Spotlight: Laura Bryant (H&S '18)
As a student, alumna Laura Bryant was preoccupied with state and local races in Virginia rather than federal elections. But that all changed in 2016 when she participated in an intersession class titled Political Campaigns and Communication taught by Professor Allie Reckendorf, Ph.D., in the Department of Political Science.
Oct. 31, 2019
Three CHS alumni to be honored at Alumni Stars
VCU Alumni celebrates and honors the 2019 Alumni Stars Nov. 7 at the Dewey Gottwald Center at the Science Museum of Virginia.
Sept. 26, 2019
Alumni Spotlight: Alyssa Ward, Ph.D.
Ward is at the helm of the most expansive redesign of behavioral health services in the commonwealth of Virginia in a generation.
Sept. 26, 2019
CHS announces new Student Emergency Fund
The fund helps to keep minor or temporary financial emergencies from derailing students' progress toward a degree.
Aug. 8, 2019
Class notes August 2019
Check out the latest and greatest accomplishments from alumni, faculty and staff.
Aug. 6, 2019
Alumna is exploring the relationship between sleep and how the mind works
While completing a doctorate in clinical psychology, Amma Agyemang, Ph.D., developed an interest in the effects that chronic medical conditions have on sleep and cognitive functioning.
Aug. 2, 2019
Alumni Spotlight: Drew Tierney, M.D.
Drew Tierney first made a trip to Richmond from Baltimore to attend the University of Richmond, but a seminal moment with a take-home biochemistry exam dramatically changed his future plans.
Aug. 2, 2019
$2M gift will support students, faculty and create a science communications fund
Patricia T. Kirkpatrick, a retired Richmond native who now lives in Northern Virginia, made a $2M gift on behalf of herself and her late husband, David W. Kirkpatrick.
July 25, 2019
In their own words: Students on the Civil Rights Trail
Thanks to the help of alumni and friends, 13 College of Humanities and Sciences students got the opportunity to experience historically significant sites along the U.S. Civil Rights Trail this June.
June 27, 2019
Alumni spotlight: Ravon Ruffin
Ravon Ruffin (B.S. Anthropology '13/H&S) has enjoyed an impressive start to her career as a member of the founding social media engagement team for the Smithsonian National Museum of African American History and Culture.
June 27, 2019
Being there: A weeklong trip along the Civil Rights Trail helps VCU students connect history with the present
For student Jordan Moye, visiting the Edmund Pettus Bridge in Selma, Alabama — where civil rights marchers calling for voting rights legislation were attacked by law enforcement officers in 1965 in what came known as "Bloody Sunday" — was a powerful experience.
June 6, 2019
Class notes June 2019
Catch up with all the latest and greatest news from CHS alumni.
May 14, 2019
'There will always be a need for the truth': Journalism alumni cover the big stories for CNN
Two recent graduates of the Richard T. Robertson School of Media and Culture in the College of Humanities and Sciences have defied warnings about the death of journalism jobs to find early success. Amir Vera and Niki Farahmand, both 2014 graduates, landed jobs at CNN in 2018, Vera as an associate writer and Farahmand as a news producer.
May 7, 2019
A VCU lab and Virginia nonprofit are using drones to create 3D models of Monument Avenue's monuments
A drone piloted by Ashley McCuistion is circling the Robert E. Lee monument on Richmond's Monument Avenue, taking detailed photographs that will allow her to create a 3D digital model of the controversial monument.
May 1, 2019
Students share stories of life-changing experiences made possible by Baldacci gift
Bestselling novelist and VCU alumnus David Baldacci met with students who have received awards through an experiential learning fund and a political science scholarship he created with his wife, Michelle. (Photo by Kevin Morley, University Relations)
April 1, 2019
Class notes for April 2019
Check out the latest and greatest accomplishments from alumni, faculty and staff.
March 29, 2019
Alumni Spotlight: Art Stone
Originally from Raleigh, North Carolina, Art Stone (BGS '90/H&S) has taken a little taste of the south to Seattle in a big way with his made-to-order biscuit business, Honest Biscuits.