Franklin appointed chair of the Department of Biology
March 24, 2022
Rima Franklin, Ph.D. is an associate professor of biology as well as an affiliate faculty member of the Rice Rivers Center.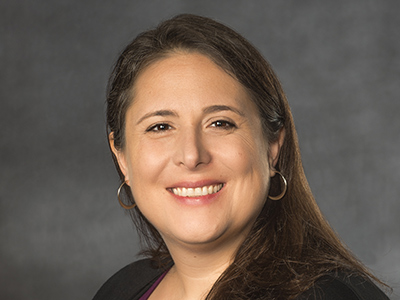 The College of Humanities and Sciences is pleased to announce the appointment of Rima Franklin, Ph.D., to the position of chair of the Department of Biology, beginning July 1.
Franklin is a microbial ecologist, with research interests that lie at the interface of microbiology, environmental science and chemistry, and has received research funding from NSF, NASA, NOAA and the City of Richmond. Previously, Franklin served as interim associate chair for the Department of Biology and interim chair for the Department of Forensic Science.
Franklin has published 40 journal articles, three book chapters and one edited book, and currently serves as subject editor for the journal "Soil Biology & Biochemistry" and associate editor for "Wetlands." She has taught undergraduate and graduate classes in environmental microbiology, quantitative biology and scientific communication.
I'd also like to thank Derek Johnson, Ph.D., the outgoing chair of the department for his leadership over these past four years. Thank you for your hard work, dedication and enthusiasm for the Department of Biology.