Conference celebrates Black and Indigenous sound in the early Atlantic world
Nov. 9, 2022
The event was capped off by a performance from "Mexilachian" band Lua Project.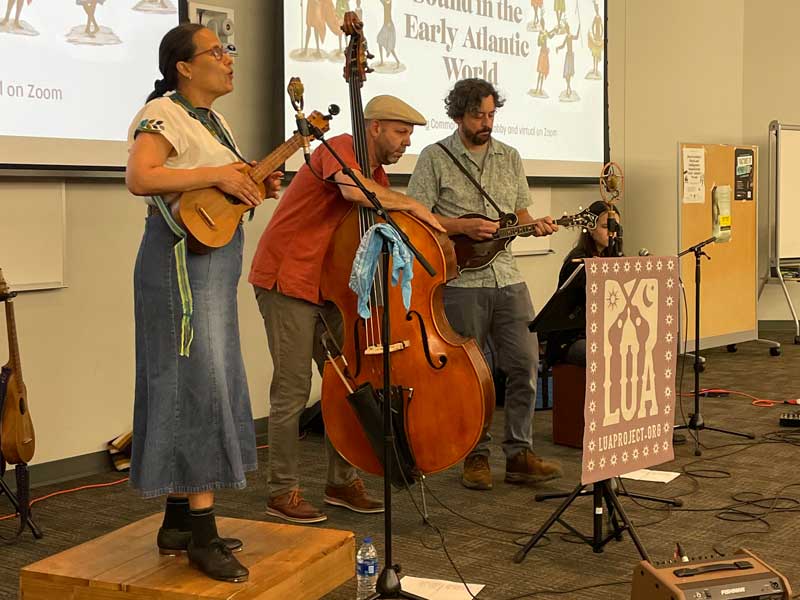 On October 14 and 15, 2022, the Humanities Research Center at Virginia Commonwealth University hosted the symposium "Intersections: Black and Indigenous Sound in the Early Atlantic World." The symposium brought together scholars and community members connected to the early "Atlantic World," referring to the temporal and geographical nexus that grew out of the rise of American colonization, Atlantic slavery and global trade.
In the last several decades, scholars across disciplinary divides have worked to center the histories of African-descended and Indigenous peoples in studies of the Atlantic world, and in recent years, scholars have turned to scenes of performance and sonic expression to uncover cultural histories of peoples whose knowledge and experience has not been well recorded in textual archives. The symposium was a way to build bridges and community between scholars working in related, but disparate fields, said Mary Caton Lingold, Ph.D., one of the organizers of the event and an assistant professor in the Department of English at VCU.
"It was an exceptionally generative experience that provided an interdisciplinary platform which allowed participants from across the globe space to consider how to better understand and recreate black and indigenous music."
"We decided to organize the event because we noticed interesting synergies between scholars working on sound and performance in both Indigenous and Black studies in the early eras of expanding global trade, slavery and imperialism," said Lingold. "The four event co-organizers were all part of a conference panel that ended up being scuttled because of COVID. That caused us to think about ways we could connect and not just share our individual work but perhaps create a larger community of thought around the shared interests that brought us together … We started to think about other scholars whose work intersects with our own, branches forking from these central interests, and this led us to imagine a much larger conversation that would bridge disciplines, languages and subject matter."
On the first day of the two-part event, 16 scholars gathered for in-depth workshops on papers-in-progress, and discussed a range of topics, including modern languages and literatures (Spanish, Portuguese and English), history, musicology and ethnomusicology. Scholars were divided into small groups designed to promote cross-pollination across discipline and specialty.
On Saturday, October 15, the group participated in a hybrid, public-facing workshop. The day-long event featured sound object presentations by scholars working in the field and a concert by the Charlottesville-based "Mexilachian" band Lua Project. During Lua's performance, band members offered insight into the numerous Latin American and North American traditions they draw from in performance, including son jarocho, bluegrass, forro, and more.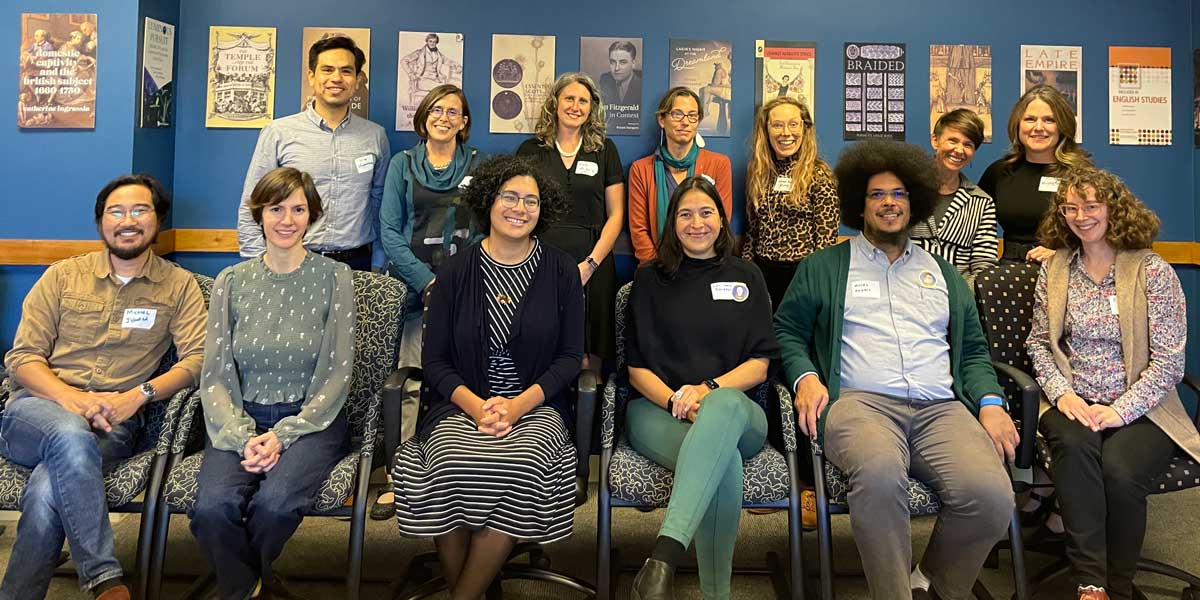 More than 170 students, faculty and community members registered for the symposium and there was participation from around the world, including virtual attendees in Burkina Faso, Peru, Argentina, Brazil, Germany, Switzerland, the United Kingdom, Australia, Mexico, The Philippines, Colombia, and elsewhere. Ka'iulani Foust, a graduate student at VCU, was one such attendee.
"In the grand scheme of events college students attend during their time at school, ones centered around music are always a treat, and this was no exception. I've always been the kind of person who loves to watch history documentaries, probably because history can be really hard to picture from the pages of a book, so events like this that add sound, context, and images are nice, because it's a bit like watching National Geographic, only you get to ask questions," said Foust, an M.T. English Secondary Education graduate student.
Foust was not the only one impressed: "The conference exceeded my high hopes," said Michael Dickinson, Ph.D., an assistant professor in VCU's Department of History. "It was an exceptionally generative experience that provided an interdisciplinary platform which allowed participants from across the globe space to consider how to better understand and recreate black and indigenous music. In many ways, these dynamic discussions culminated in the Lua concert which helped to make historical music forms come alive with modern interpretations, reminding us how lasting musical legacies can and should continue to influence the present."
The event was sponsored by The Omohundro Institute of Early American History and Culture at William & Mary University, Christopher Newport University, Washington University of St. Louis, the Humanities Research Center at VCU, and the Virginia Commission for the Arts and the National Endowment for the Arts.