15 faculty and staff members honored at annual awards ceremony
Oct. 29, 2021
The awards celebrate excellence of faculty and staff in the College of Humanities and Sciences.
Fifteen faculty and staff members of the College of Humanities and Sciences (and one student group) were honored at an awards breakfast on Friday, October 29. This annual event recognizes excellence of faculty and staff contributions.
The Honorees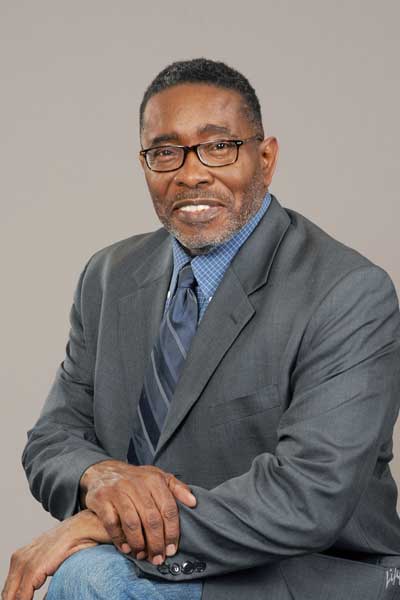 Christopher Brooks
Inclusion, Diversity and Equity Trailblazer Award
"Through his many years in the College of Humanities and Sciences, Dr. Brooks has consistently worked to recruit, retain, and support a diverse student body and faculty in the College and at VCU. For students, he has served as Chair of the African American Male Initiative for the College, as well as on the Men of Color Committee at the University level. For faculty, Dr. Brooks is a part of the iExcel Mentoring Program, is a VCU Recruitment Inclusive Champion, and is president of VCU's Black Education Association. Each of these committees and initiatives reflect his willingness to always say yes when he is asked to mentor or provide support for faculty and students of color at VCU."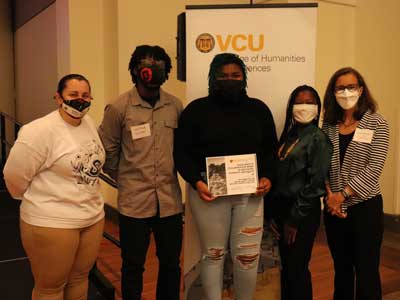 Committee for Racial Equity Student Advisory Group
Collaborative Work in Inclusion, Diversity and Equity Award
Over the course of the last year, CORE SAG (helmed by Javonne Bowles, Marie Vergamini and Denelle Smith) has advocated tirelessly for the development and implementation of a required category of racial literacy in the Foundations of the VCU General Education Curriculum.
"Our college and institution would not be in the ranks of other institutions at the forefront of addressing racial injustices through curricular changes without the leadership, support, advocacy, and activism of the students of CORE SAG. We are consistently inspired by and are forever grateful for the strength, courage and selflessness of these students, and for their tenacity as they tirelessly advocate for an initiative that may come to fruition long after they have left VCU."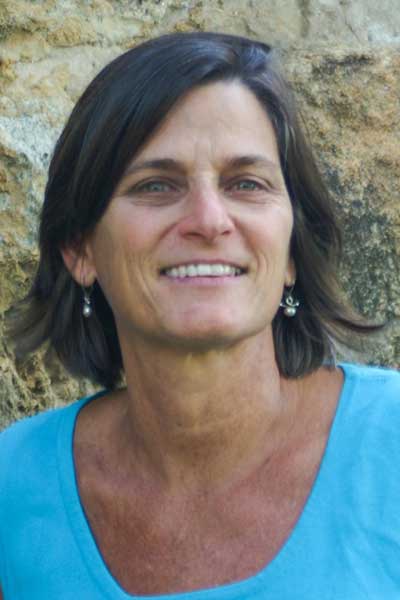 Jo Murphy
Excellence In Administration and Office Support
As the unit and community engagement coordinator for the Department of Forensic Science, Jo Murphy does it all -- both short and long-term organizational planning, advising, clerical, procurement, facilities, fixed asset, human resources, and community outreach support for the department, as well as providing event planning services, accreditation support, and alumni outreach and social communications services.
"Jo is an experienced, caring mentor for students and faculty alike – this includes department leadership. She is the type of co-worker who can be relied upon to listen and, when asked, provide honest, thoughtful advice and feedback. She is never unavailable – always answering the call with a smile and always willing to focus only on your need ... Further, in an academic science unit, the calm, steady demeanor that Jo brings serves to keep us centered, providing a quiet reminder of where our moral compass should point."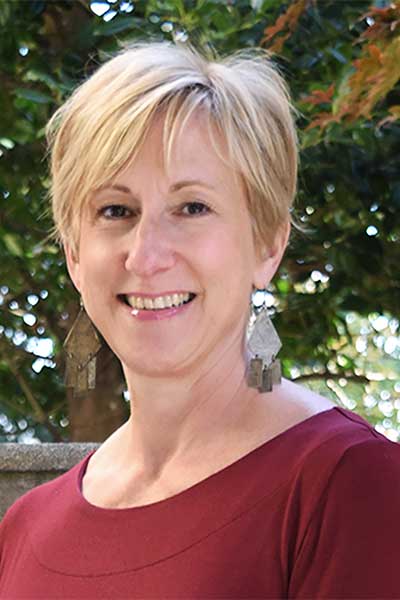 Anne Greene
Excellence in Research and Lab Administration
A director of operations for the Clark-Hill Institute for Positive Youth Development, housed in the Department of Psychology, Anne Greene provides administrative support to faculty from multiple programs within the Department of Psychology and faculty members from other departments and schools within the College of Humanities and Sciences.
"It is hard to adequately describe Anne's dedication to her roles within the Clark-Hill Institute, and how much she cares about staff members and achieving the goals for projects that are conducted through the Clark-Hill Institute. For example, for our Healthy Communities for Youth grant from CDC, Anne worked tirelessly to assure the success of community survey assessments which included over 600 participants from several communities in Richmond, Virginia. Additionally, she is committed to professional development, and has helped a number of individuals to achieve their professional goals. Apart from the many projects that she has worked on directly, Ms. Greene provides significant support to junior faculty, postdoctoral fellows, and graduate students as they prepare their own grants."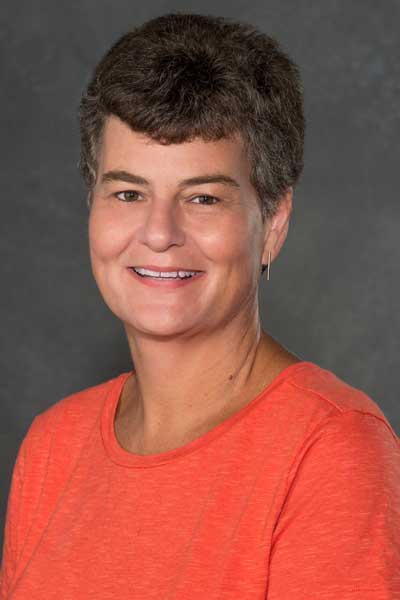 Jen Elswick
Excellence in Multi-Unit Support
As the webmaster for the Dean's Office of the College of Humanities and Sciences, Jennifer Elswick is responsible for more than 30 websites, managing a team of web liaisons and overseeing a multi-year website redesign project.
"The process of overhauling an entire departmental website is enormous, and Jen's work with [the Department of] History was remarkable for her fluid responsiveness to our needs. She took a phased approach to staging the new site, and then responded quickly and supportively to our feedback as each stage was unveiled; at no point did the construction run ahead of our ability to weigh in, a feat which is truly remarkable to me. We genuinely felt as though our needs were placed at the center of the process, and we were, and remain, so very grateful for her generosity, flexibility and communicative nature!"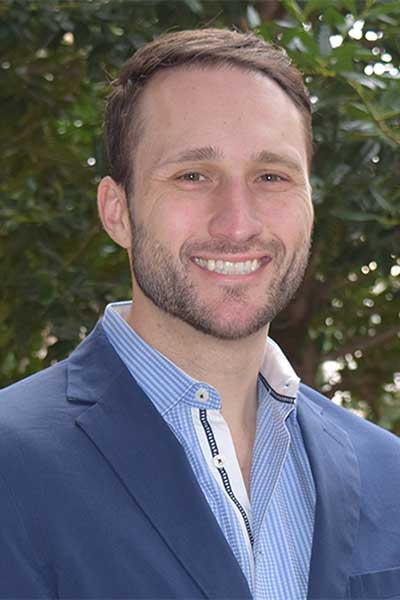 Paul Perrin
Distinguished Scholar Award
As a professor in the Department of Psychology, Paul Perrin is a very dedicated and prolific scholar in the field of rehabilitation counseling, with a strong social justice focus.
"Dr. Perrin's scholarly productivity has been mind boggling. He and his collaborators have more than 250 peer-reviewed journal articles and book chapters. Yes—more than 250! … Dr. Perrin has also been quite successful in terms of extramural funding. He has received funding as PI or co-PI from the National Institutes of Health (NIH), Department of Defense (DoD), and the Craig H. Nielsen Foundation."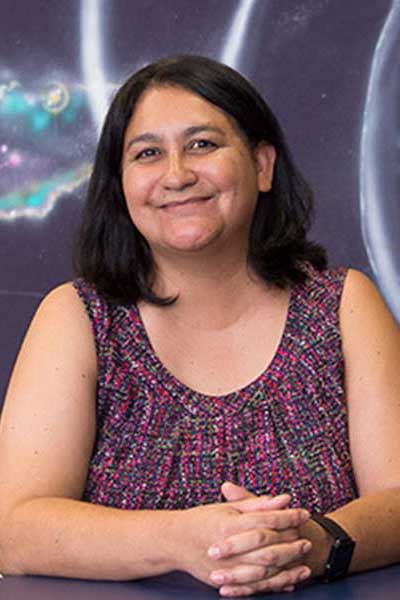 Rosalie Corona
Distinguished Service Award
As a professor for the Department of Psychology, Rosalie has served on numerous committees, and gives back to her department, the College, VCU, the local Richmond community and her profession.
"Her participation in service activities are a reflection of her values as a community-engaged scholar, teacher, and citizen and demonstrate an unwavering commitment to diversity, equity and inclusion."
Rosalie's record of service is truly exemplary. She has served as the director of clinical training in the Department of Psychology, helped establish the Latinx Graduate Student Association and mentored students from local Richmond high schools. In her time away from campus, Rosalie was a member of Colaborando Juntos, a nonprofit organization that worked with and for the Latinx community and its wellbeing, as well as a Hispanic Hero for the Hispanic Youth Symposium, an annual Latinx youth conference.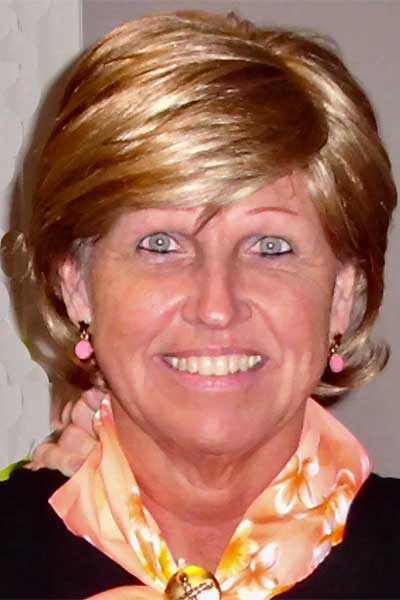 Dace Svikis
Distinguished Mentoring Award
As a professor of psychology, psychiatry and obstetrics/gynecology, Dace Svikis was described in her nomination as a brillant, compassionate and selfless mentor to so many.
"During her 22 year tenure at VCU, she has been an exemplary mentor to undergraduate students, graduate students, medical students, International Scholars (Humphrey and INVEST fellows), and junior and mid-year faculty across the Monroe Park and Medical College of Virginia campuses … I can think of no other faculty member whose mentorship is more diverse, more exemplary of our ideal of one VCU, or more impactful than that of Dace. She has generously shared her time and expertise with her mentees; has involved students and faculty mentees in publications, grants, and conference presentations; and has served as role model for excellence and ethical practices in her leadership positions at VCU."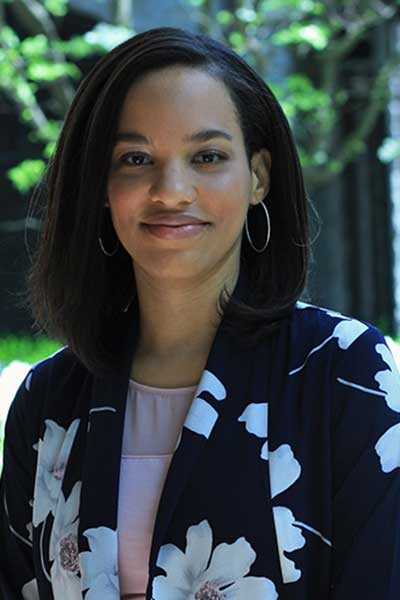 LaToya Davis
Excellence in Humanities and Social Sciences Advising Award
As the associate director for psychology advising and undergraduate academic operations for the Department of Psychology, LaToya Davis oversees 6 full-time advisors, and two graduate assistants who deliver services to approximately 1800 majors. She also manages a full caseload herself.
"LaToya is proactive in working with our student populations to ensure they receive support that is effective, accurate, inclusive and is in line with initiatives such as major maps, experiential opportunities and career readiness. LaToya offers multiple solutions to issues that arise, as well as perspectives for helping outreach to students and helping students understand degree information."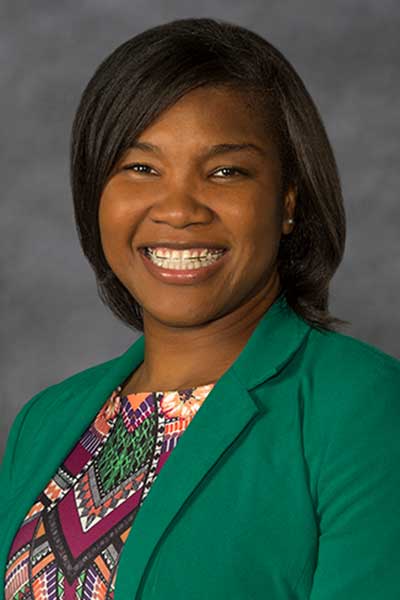 LaChelle Waller
Excellence in Science Advising Award
As the director of undergraduate advising and research for the Department of Chemistry, LaChelle Waller, is a compassionate and informative resource for our students.
"Dr. Waller is a wealth of knowledge! She is warm and inviting and eased any worry I had. I felt comfortable talking about all of my concerns and I'm confident that I will graduate with her on my side!"
"My advising appointment was everything and more that I could have hoped for. [Dr. Waller] was direct, helpful, and patiently answered any question I had. She even sent me resources to help me get involved in the student community. I am so thankful for the amazing advising staff provided by VCU!"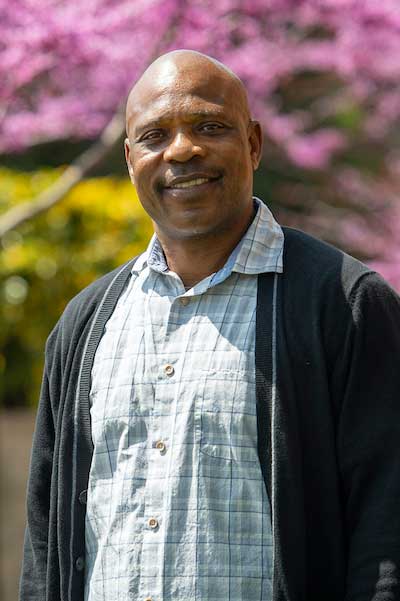 Dingani Mthethwa
Distinguished Adjunct Award
As an adjunct professor in the Department of Sociology, Dingani Mthethwa is a social historian who is one of the first to publish on Zulu history from an ingenious Zulu perspective and through this work has been a cultural and historical consultant on over 10 academic books and numerous films and documentaries. And, when Dingani is not teaching 8 or 9 courses at VCU each academic year, he is a full-time social studies teacher in Albemarle Public Schools.
"The strength of Dingani's teaching lies in the ways in which he connects his students to both local and global communities in order to illustrate the relevancy and impact of sociology on the well-being and empowerment of individuals and their communities. He has taken his students and teaching deep into the Richmond community as well as to the far reaches of South Africa."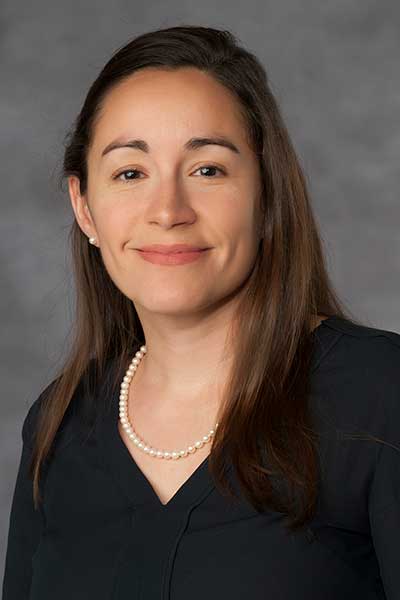 Catherine Hulshof
Excellence in Scholarship Award for Science and Math
As assistant professor in the Department of Biology, Catherine's scholarship seeks to understand how biological diversity and the environment shape one another, and affect organisms, populations and ecosystems. Her work is crucial to determining what sustains biological diversity, and provides essential evidence-based guidance for policy makers, land-use managers and conservationists.
"Dr. Hulshof's scholarly achievements, impact and level of productivity align directly with the award's intent to honor early career faculty who have produced 'remarkable work' and have made a 'substantial contribution to the intellectual community within or beyond the nominee's field.' Dr. Hulshof has secured the largest National Science Foundation (NSF) grant in our department's history through a highly competitive and prestigious CAREER award; her scholarship is internationally recognized and valued as evidenced through exponentially rising citations and impact metrics; and; Dr. Hulshof is leading the innovation of research training of underrepresented minorities (URMs) in STEM at VCU and beyond."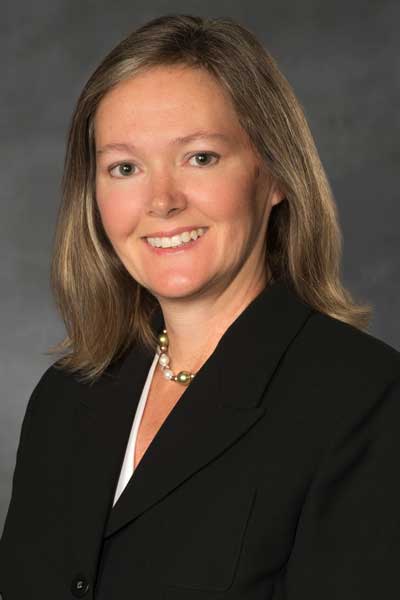 Jill Reid
Distinguished Teaching Award for Science and Math
As an associate professor in the Department of Biology, Jill Reid has been involved in teaching 15 different courses, not to mention those she has created or redesigned. She consistently receives enthusiastic reviews by her students.
"While I never met Ms. Reid [in-person], I truly appreciated her strong organization of the course. I always felt that I could reach out to her for help, but her instruction was so clear that it was unnecessary. I was hesitant to take this class as it was completely online, but Ms. Reid maintained a professional and educational environment despite the challenges of distance learning."
"Jill has been designing courses that engage our students in the learning process while also providing an environment in which they feel a sense of belonging. By incorporating flexibility and 'real' world learning opportunities, Jill has been able to enhance our students' experience and provide them with opportunities for success."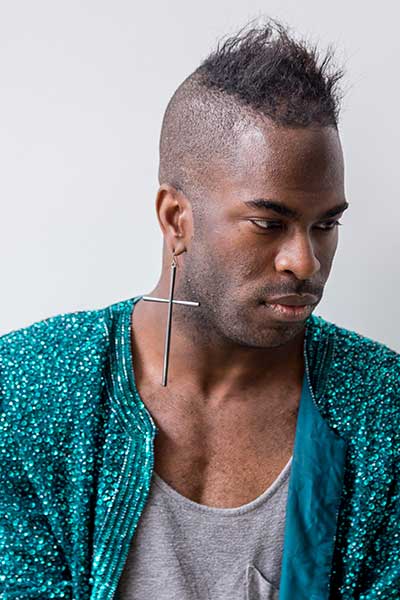 madison moore
Excellence in Scholarship Award for Humanities and Social Sciences
As assistant professor in the Department of Gender, Sexuality and Women's Studies, madison is artist-scholar whose research and creative interests center on the intersections of Black queer aesthetics, fashion, queer nightlife, popular music, contemporary art, and visual culture.
"Dr. moore already has generated outstanding scholarship and has made substantial contributions within and beyond the academic community. As an artist-scholar, Dr. moore has produced innovative work that analyzes how Black, brown, queer, and trans people create beauty as a liberatory practice. Dr. moore's work expands the scholarly literature in several fields while also uplifting these multiple marginalized communities. As a cultural critic, Dr. moore is being called upon with increasing frequency, to analyze and offer commentary about a variety of contemporary issues related to queer art and culture, and to the experiences of queer and trans people of color. Dr. moore clearly is a rising star as a scholar-artist and thought leader."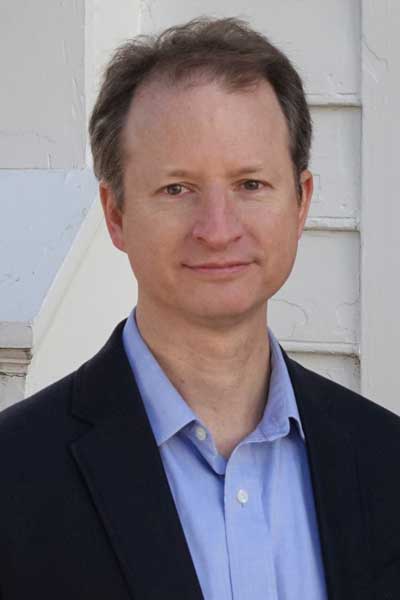 Ryan K. Smith
Distinguished Teaching Award for Humanities & Social Sciences
As a professor in the Department of History, Ryan K. Smith played an integral role in introducing VCU students to historic Richmond cemeteries and African burial sites, as well as developing the post-graduate certificate in public history.
"Dr. Smith has distinguished himself in particular by his innovative teaching, exploring with students wholly new approaches to the study of history as well as taking teaching out of the classroom and into the real world."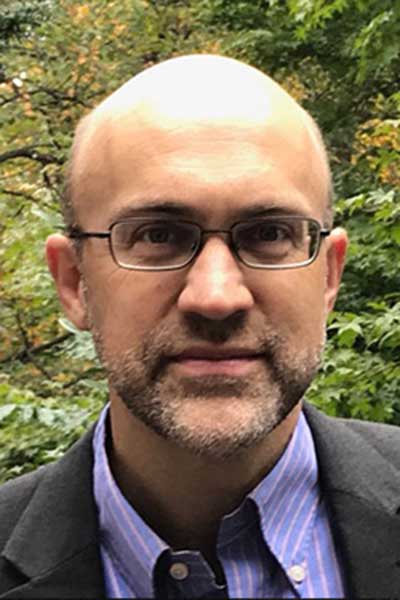 Andrew Murphy
Elske v.P. Smith Distinguished Lecturer Award
Andrew Murphy, a professor in the Department of Political Science, is a world-renowned political science scholar whose work focuses on the emergence of religious liberty and liberty of conscience in early modern England and America, and the ongoing ramifications of these debates in contemporary American politics.
"Dr. Murphy's imprint on American theo-politics is deep and broad ... Across the span of his career, Dr. Murphy has established himself as a scholar's scholar; his body of work marks him as a member of an elite and small class of serious, historically important political theorists whose works will inevitably change what we understand about the human condition."