Student Highlights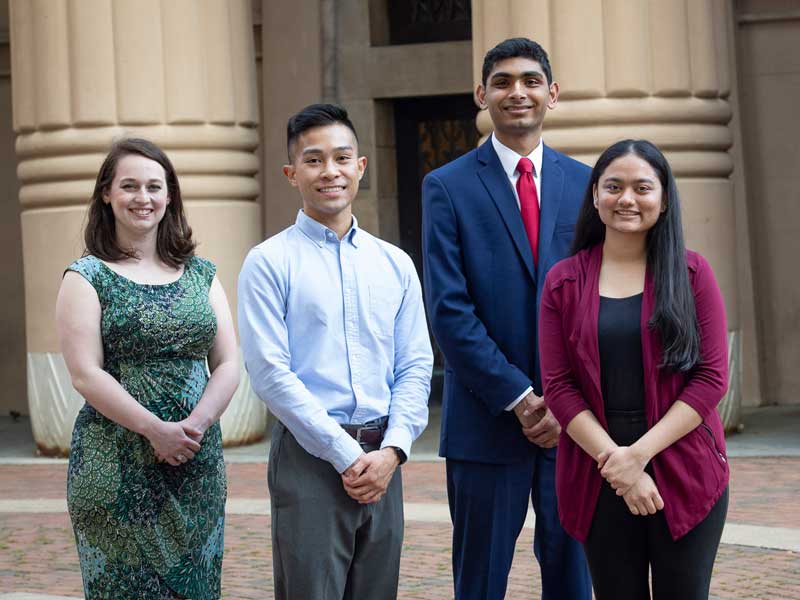 VCU team wins the National Clarion Case Competition
Kush Savsani, a biology major, was one of four members on the winning VCU team for the National Clarion Case Competition, an annual competition focused on improving interdisciplinary communications within health care. This win is one of the premier recognitions for interprofessional teams, and Savsani was joined on the VCU team by Josephine Gresko (pharmacy), Lance Mendoza (health administration) and Gruhi Patel (biomedical engineering). Savsani and the VCU team competed against 16 other schools across the country. The group was presented with the case topic "Solving for Burnout: A focus on belonging in health care teams and organizations."
"Our team's proposal consisted of a three-pronged approach to addressing worker burnout and providing employee relief. Our solution focused on diversity and inclusion, and included the design of a comprehensive software overlay for a hospital system, a volunteer partnership program and a DEI board to address employee concerns," said Savsani. Besides taking home the top prize, the VCU team also won the Diversity, Equity and Inclusion Award.
---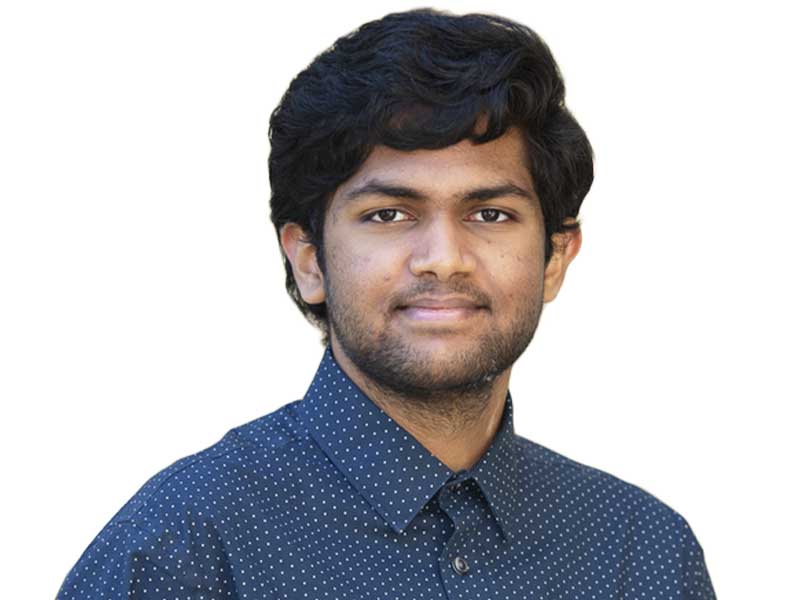 New STAR Club provides support to refugees
Vineeth Vaidyula, a biology student, knows how difficult it can be for individuals and families who are resettling in the U.S. The son of immigrants, Vaidyula has seen firsthand through his volunteer work in the Richmond community that resettling in a new country can be one of the most challenging things any person or family can endure.
To help with the process of resettlement, volunteers can assist refugees in navigating confusing institutional structures such as health care, benefits and education. And that is why Vaidyula chose to start Students Together Assisting Refugees (STAR), a new student club on VCU's campus.
"The entire resettlement process for migrants can be really difficult and limiting through [poor] social determinants of health," said Vaidyula. "I founded STAR to help close that gap by getting VCU students involved. Resettlement is a group effort. Change is a group effort."
The goal of the organization is twofold, Vaidyula said. He wants to aid Richmond-area refugees by connecting them with student volunteers and student-made resources. But he also wants to raise awareness among his VCU peers about what it means to be a refugee in Richmond and beyond.
"Richmond is a migrant and refugee hot spot," Vaidyula said. "Through volunteerism, and through conversations, we want VCU students to gain a better understanding of this local population of people that are often very underserved and falling through the cracks."
The organization has two projects in the works, Vaidyula said. The first one, called the Richmond Refugee Resource Project, is looking for volunteers to compile lists of free education, health care and citizenship resources, translate and develop accessible videos around those lists, and distribute them to community partners. The second project, which is in partnership with a local humanitarian organization, involves a cohort of 15 to 30 volunteers, including undergraduate pre-health students and medical students, working to address the unmet health care advocacy needs of resettling clients.
STAR will also host visual exhibits, cultural immersion events and a book club to demonstrate, through art, experience and literature, what the life and journey of a refugee is like, Vaidyula said.
---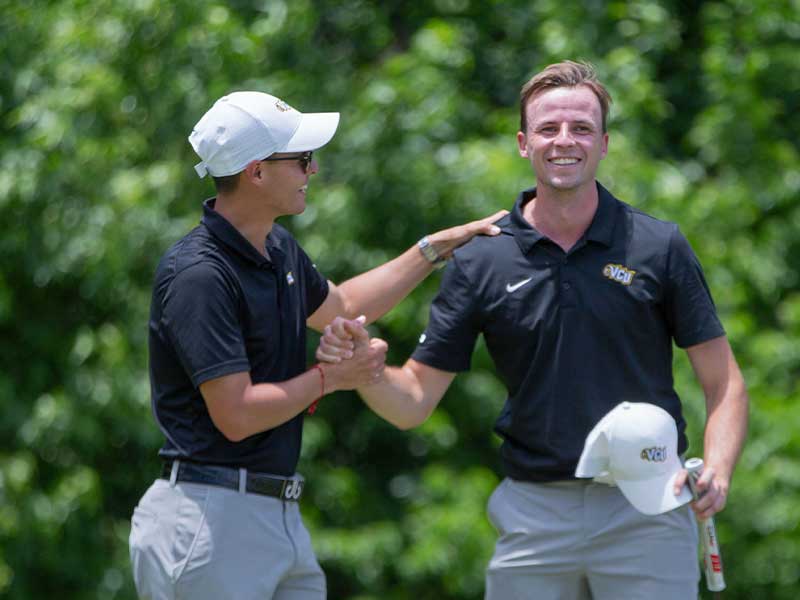 Student wins Atlantic 10 Conference individual title in golf
Adrian Vagberg, a physics major and golf team member, ended his VCU career on a high note. In May, he won an Atlantic 10 Conference individual title, as well as a sixth-place finish at the NCAA New Haven Regional. Vagberg, who graduated that same month, was also named the recipient of the NCAA Elite 90 Award, which is given to the championship participant with the highest cumulative grade-point-average. During Vagberg's time at VCU, he maintained a perfect 4.0 GPA. Up next? Vagberg plans to return to his native country of Sweden to pursue a master's degree in physics.
Vagberg is the third Ram all-time and the first since 2003, to advance to the NCAA Championships as an individual.
---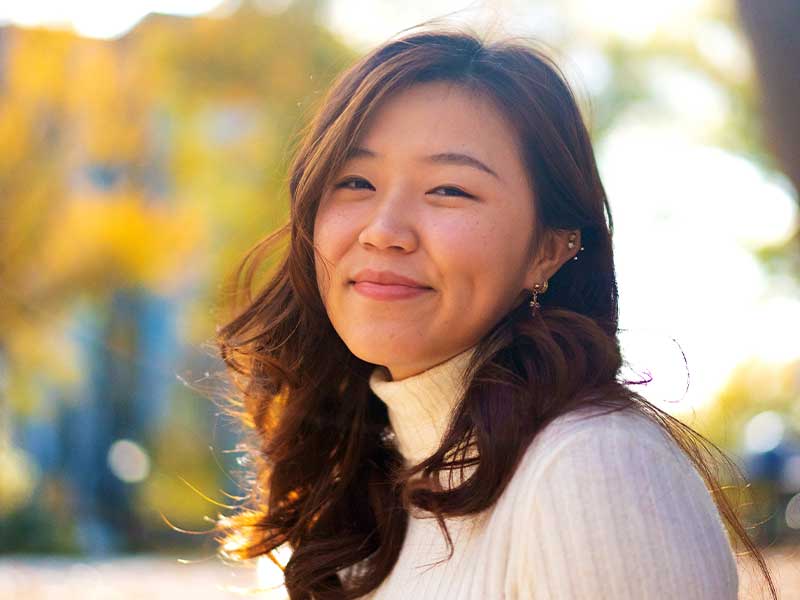 Goldwater Scholarship awarded to student studying neuroendocrinology
MiJin Cho, a junior studying psychology and English, was selected as a recipient of the Goldwater Scholarship, a prestigious national scholarship for undergraduate science, technology, engineering and mathematics students.
The Barry Goldwater Scholarship and Excellence in Education Foundation was established to honor Sen. Barry M. Goldwater. The scholarship was designed to foster and encourage outstanding students to pursue research careers in mathematics, the natural sciences and engineering.
As a Goldwater scholar, Cho will conduct research in translational neuroscience and endocrinology focusing on stress and trauma. She hopes this experience will enable her to pursue working in a behavioral neuroendocrinology lab and practice psychiatry after graduating next year.
"I'm excited to continue what I love to do in research with the support of an organization that believes in my abilities and potential," Cho said. "This opportunity will allow me to continue my work in Dr. Gretchen Neigh's lab studying psychoneuroendocrinology and psychoneuroimmunology. As a future physician, I believe this experience will be extremely meaningful to my growth and development."