News Highlights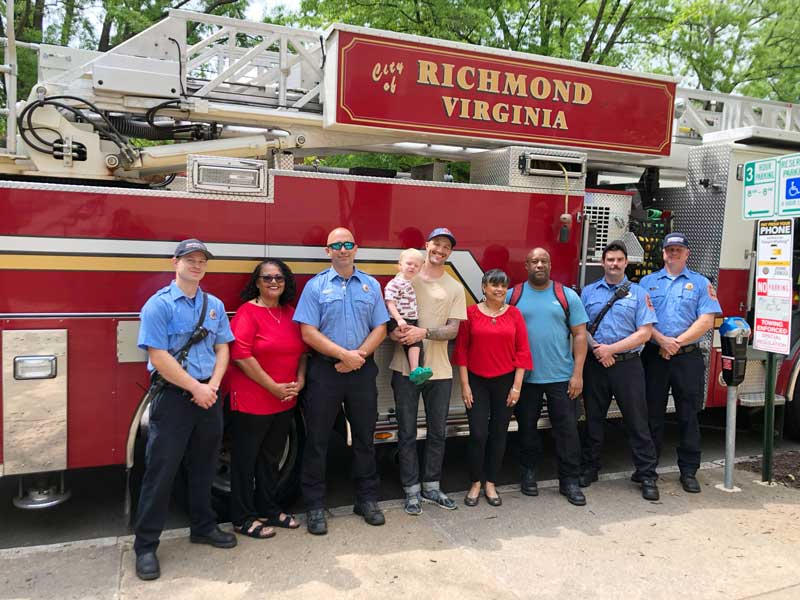 College creates new Community Action Council
Community engagement is central to the mission of VCU and the College of Humanities and Sciences. To aid in that effort, this year the College created a new community action council – an external board composed of representatives from organizations in the Richmond area, such as the Richmond Police Department, the Valentine Museum, Sacred Heart Center, Richmond Public Schools and the Richmond Fire Department. This group will work to provide a strategic and integrated approach to community engagement across the College, and collaborate with an internal community advisory board.
"The ultimate goal of the Community Action Council is to establish a program in which students in CHS are matched with community organizations for internships and other REAL experiences, and where community partners can be paired with faculty and students for collaborative scholarship and related activities," said Faye Belgrave, Ph.D., the associate dean for equity and community partnerships. "VCU attracts students, faculty and staff because of the numerous and varied opportunities for community engagements and partnerships. The CHS Community Action Council will be critical to making these opportunities a reality."
---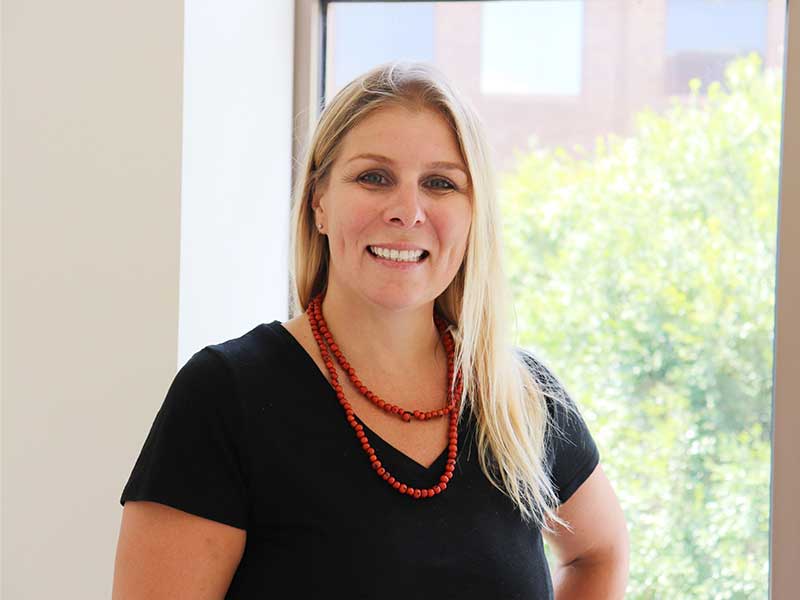 Yearlong faculty development program launched with focus on inclusive learning
This year, 25 faculty members from across the College participated in the Leaders for Inclusive Learning (LIL) program, a unique yearlong faculty development program that sought to increase student success by the exploration and implementation of inclusive teaching and learning practices.
The LIL program was the brainchild of Sarah Golding, Ph.D., a special assistant to the dean, a faculty member in the Department of Biology, and assistant director of the VCU Howard Hughes Medical Institute Inclusive Excellence in STEM Initiative. "At VCU, we take pride in the diversity of our student body," said Golding, "yet when we look closely, like most universities, we see disparities in our graduation rates. How can we correct these disparities? I believe as instructors it is our responsibility, not the students, to create an environment where all students can achieve their goals."
After an intensive summer workshop, the group of educators met bimonthly during the academic year for workshops, lectures, small group discussions and data sharing. Along the way, the LIL group became a community, spitballing ideas and sharing their classroom successes and challenges with one another. Changes were made, syllabi revised, new projects and teaching styles implemented, and the group was tasked with sharing their learnings with their home departments.
"Once your eyes are opened to inclusive learning practices, it becomes blatantly obvious … one change can make a ton of difference," said Judi Crenshaw, an instructor in the Robertson School of Media and Culture and a LIL participant. "I also learned that I need to keep adapting. My students are going to be different every time and have different needs. As an instructor, I have to be sure that they are actually learning with the tools I am providing, and if not, I have to adjust."
---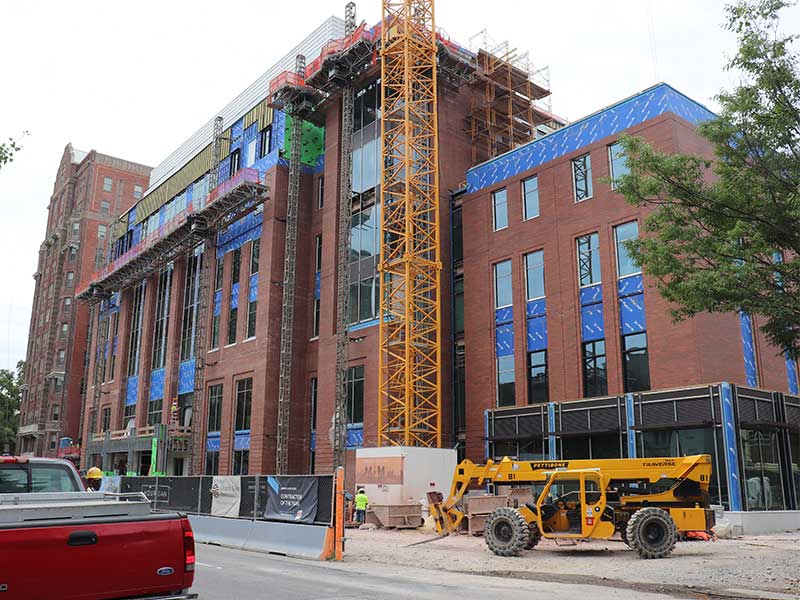 Brick by brick, the new STEM building takes shape
Progress continues on the College's new 169,000-square-foot, six-floor building dedicated to STEM. The construction crew is hard at work on the installation of the exterior finishes (brick, windows, metal panels, roofing) as well as the elevators. We anticipate completion of all the exterior finishes, the elevators, drywall, lab flooring, terrazzo hallways, and most importantly, to start up the major mechanical equipment by September 2022.
The facility, which is set to open to students in fall 2023, will have instructional and laboratory space for anthropology, biology, chemistry, forensic science, kinesiology and health sciences, mathematics and applied mathematics, physics, psychology and the interdisciplinary science program. Designed to support innovative teaching and hands-on learning for first- and second-year students, the building will be home to a dedicated crime scene teaching lab, the only one of its kind in Virginia, the Math Exchange, the Science Hub (a dedicated space for team-based science tutoring, peer mentoring and supplemental instruction), and the largest flexible team-based learning space on either of VCU's Richmond campuses.
This expansion enables the College to offer hands-on learning experiences earlier in students' education with lasting effects. With the addition of the STEM building, students in the College will have greater access to critical open-ended and inquiry-based experiments to help them develop into active participants in their own learning, gain first-hand experience in observation earlier in their college careers and go on to apply their learning in advanced courses with greater ease.
To take a virtual tour of the building, visit go.vcu.edu/STEM.
---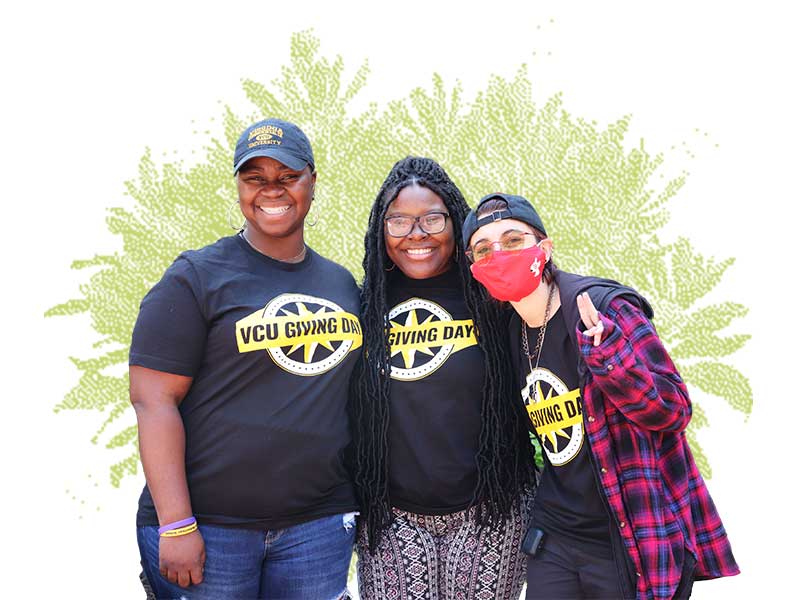 #VCUGivingDay raises $24K for scholarships
The VCU College of Humanities and Sciences hosted its first-ever Giving Day on Thursday, April 28, 2022. During the 24-hour fundraiser, filled with challenges, donor thank-yous and social media excitement, the College raised a total of $24,242 for its general scholarship fund. Spirited selfies, dozens of throwback graduation pics and clever hashtags helped the College earn the 'best participation' and 'most donations' awards for schools and colleges on the Monroe Park Campus.
"A heartfelt thank you to everyone who participated in the first ever VCU Giving Day. The funds collected help our students in real ways, and gets them that much closer to graduation," said former College dean Jennifer Malat, Ph.D.
---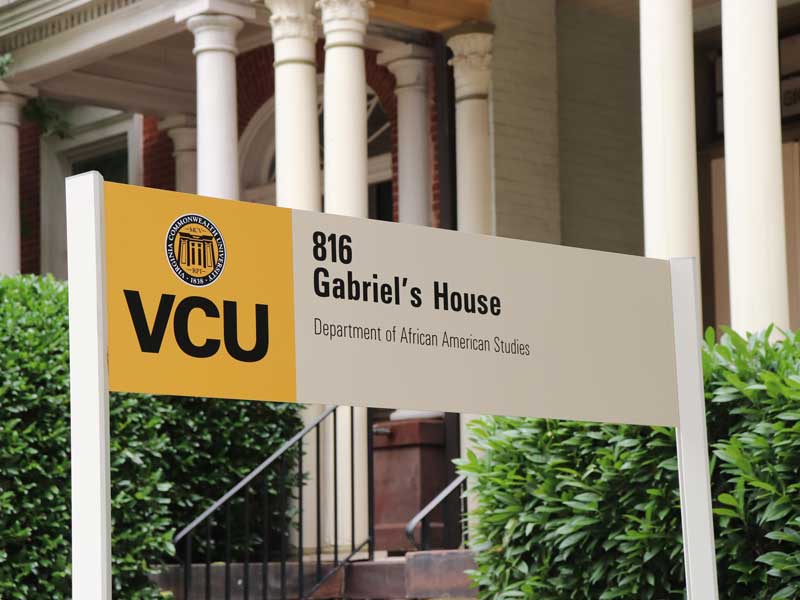 African American studies building renamed in honor of leader of planned slave revolt
The Department of African American Studies' building at 816 W. Franklin St. is officially renamed Gabriel's House, in honor of Gabriel, an enslaved Richmond man who organized a rebellion in 1800 intended to end slavery in Virginia. The Department of African American Studies initiated the process to rename its building, formerly Harrison House, in January 2020, and the new name was approved by the Board of Visitors in March.
The name Gabriel's House was chosen in honor of Gabriel's work to organize enslaved people across 11 Virginia counties, seeking to emancipate enslaved people in Virginia and beyond. Gabriel's plans were thwarted at the last moment, however, and he and 25 other enslaved men were hanged. In 2007, then-Gov. Tim Kaine pardoned Gabriel. Gabriel is also honored in Richmond today with his name engraved on the Emancipation and Freedom Monument, erected last year on Brown's Island.
"We honor Gabriel for his courage in pursuing the unfinished work of Black liberation, and as a true hero of Virginia," said the department. "We also honor Gabriel's less-acknowledged role as an educator. One of a small group of enslaved Virginians who was able to acquire literacy, Gabriel used this ability to spread news of the revolutionary Atlantic world — particularly the activities in Saint-Domingue — to his Black Virginian compatriots. Gabriel was an early advocate of the view that the revolutionary promise of the United States is meaningless if it does not extend its vision to Black Americans."