Faculty Highlights
Our faculty members in the College of Humanities and Sciences are an amazing group of educators, academics and researchers. Here are just a few faculty news highlights from the year.

Faye Belgrave, Ph.D. (Psychology), co-authored "Finding Her Voice: How Black Girls in White Spaces Can Speak Up and Live Their Truth" alongside her daughter Angela Ivy Belgrave. The book aims to help Black girls find the strength and confidence needed to speak up, be heard and assert themselves in predominantly white spaces.
Massimo Bertino, Ph.D. (Physics), was named a senior member of the National Academy of Inventors. Honorees are active faculty who have demonstrated remarkable innovation-producing technologies that have brought, or aspire to bring, real impact on the welfare of society. Bertino, Ph.D., also published "Introduction to Nanotechnology," a textbook for upper undergraduate or freshman graduate level that discusses such topics as "trivial" size effects at the nano-scale, characterization techniques, plasmonics, magnetism and much more.
Kai Bosworth, Ph.D. (World Studies), published "Pipeline Populism: Grassroots Environmentalism in the Twenty-First Century," a book that delves into the complex role populism has played in shifting interpretations of environmental movements, democratic ideals, scientific expertise and international geopolitics.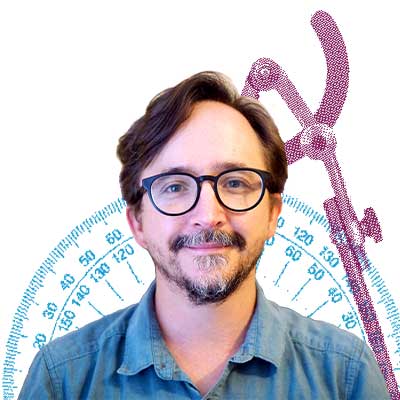 Brent Cody, Ph.D. (Mathematics), was selected to be a Long Term Visitor of the Thematic Program on Set Theoretic Methods in Algebra, Dynamics and Geometry at the Fields Institute in Toronto. The Fields Institute is an internationally renowned center for mathematics research.
Danielle Dick, Ph.D. (Psychology), published "The Child Code: Understanding Your Child's Unique Nature for Happier, More Effective Parenting," a book that explains how each child is uniquely coded with predispositions that affect their fearfulness, impulsivity, happiness, propensity for throwing tantrums and all other aspects of their personality.
Michael Dickinson, Ph.D. (History), published "Almost Dead: Slavery and Social Rebirth in the Black Urban Atlantic, 1680-1807," a book that explores how thousands of enslaved Black people between the late 17th century and the abolition of the Atlantic slave trade formed dynamic urban communities in mainland America and the Caribbean.
James Fritz, Ph.D. (Philosophy), was named one of two recipients of the 2021 Routledge, Taylor & Francis Prize for his paper "Moral Encroachment and Reasons of the Wrong Kind." The prize is awarded by the American Philosophical Association for the two best published articles in philosophy written by contingent faculty.
Rocio Gomez, Ph.D. (History), Rocio won the Elinor Melville Prize for Latin American Environmental History for her book "Silver Veins, Dusty Lungs: Mining, Water, and Public Health in Zacatecas, 1835-1946." This prize is awarded each year at the Conference on Latin American History to an author of an environmental history book that has sound scholarship and grace of style, while making an important scholarly contribution to the field.
Mignonne Guy, Ph.D. (African American Studies), was appointed to the U.S. Food and Drug Administration's Tobacco Products Scientific Advisory Committee, which reviews and evaluates safety, dependence and health issues relating to tobacco products and provides appropriate advice, information and recommendations to the commissioner of food and drugs.
Michael Ra-shon Hall, Ph.D. (English), published "Freedom Beyond Confinement: Travel and Imagination in African-American Cultural History and Letters," a book that examines the cultural history of African American travel and the lasting influence of travel on the imagination, particularly of writers of literary fiction and nonfiction.
Catherine Ingrassia, Ph.D. (English), published "Domestic Captivity and the British Subject, 1660-1750," a book that explores how captivity informed identity, actions and human relationships for white British subjects as represented in fictional texts by British authors from the period.
Bizhan Khodabandeh (Robertson School) illustrated the graphic novel "The Day the Klan Came to Town," written by Bill Campbell, which tells the story of a community's resistance to a violent march of 10,000 to 30,000 Ku Klux Klan members in 1923.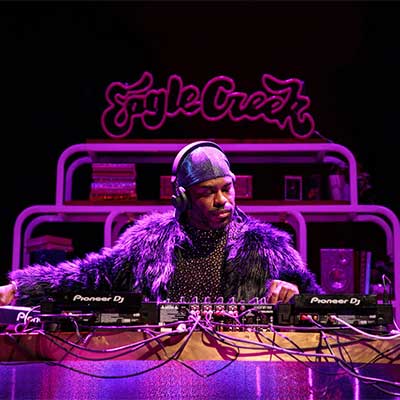 madison moore, Ph.D. (Gender, Sexuality and Women's Studies), served in The Kitchen's first "nightlife-in-residency," curating a series of public programs centered around queer nightlife and club culture. The Kitchen is a nonprofit, interdisciplinary arts institution in New York City.
Michelle Peace, Ph.D. (Forensic Science), received the first annual Teaching and Mentoring Award from the Society of Forensic Toxicologists. This award recognizes exceptional teaching and mentoring of young individuals pursuing a career in toxicology.
Carlo Rosati (Forensic Science), a firearms and ballistics expert, appeared on an episode of "Forensic Files II." The episode, titled "The Orange Shorts," told the story of the forensic investigation in the 2010 murder of Monica Schmeyer in Pennsylvania.
Jan Rychtar, Ph.D. (Mathematics), won the 2022 Faculty Mentor Award (Advanced-Career) from the Mathematics and Computer Sciences Division of the Council on Undergraduate Research. This prestigious award is given to faculty mentors who have gone the extra mile in successfully mentoring their undergraduate students in research.
Gregory Smithers, Ph.D. (History), published "Reclaiming Two-Spirits: Sexuality, Spiritual Renewal and Sovereignty in Native America," a book about the Two-Spirit history and community in Native culture. The term refers to a person who embodies both masculine and feminine spirits.