The pandemic has made it harder to pay for college. Here are a few ways you can lower the cost — beyond traditional financial aid.
May 18, 2021
From fast-track and dual degree programs to summer studies and minimesters, VCU students have several options to graduate faster and make college more affordable.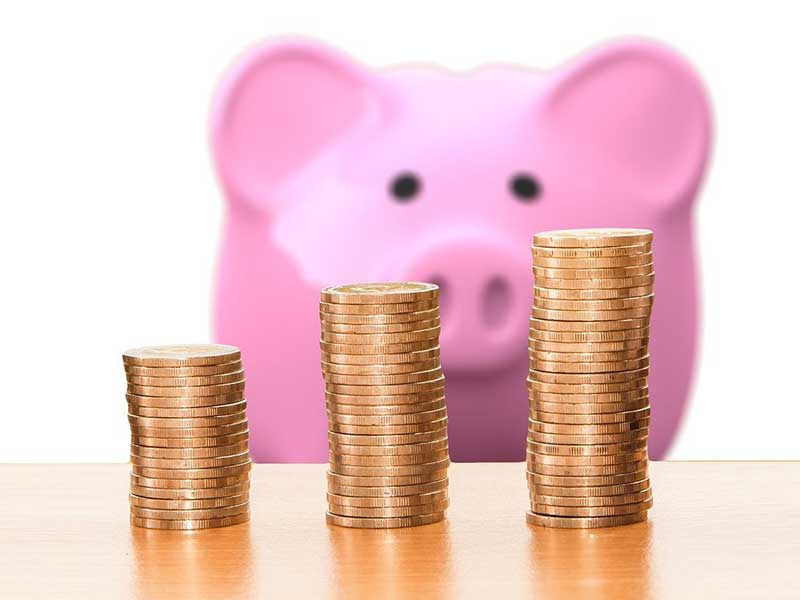 The cost of a college degree, whether at the undergraduate or graduate level, has been a pain point for decades, and COVID-19 has only made it worse. To address the financial upheaval caused by the pandemic, the federal government has provided colleges and universities $35 billion in emergency funding so far, and Virginia Commonwealth University has acted quickly to distribute its allocation to students in need.
But while emergency aid has helped many students and families make ends meet, the federal funding is temporary. Even after we emerge from this pandemic, students and families must continue to carefully weigh the costs and benefits when choosing to pursue a degree. Beyond traditional financial aid and scholarships, VCU offers a number of ways — some old, some new — to make college more affordable.
Earn a bachelor's and a master's in as few as five years
VCU offers more than 40 fast-track programs, 20 of which are new and launching this fall, that provide pathways for academically qualified students to earn both a bachelor's degree and a master's degree in as few as five years. Some let you get both degrees in the same discipline, such as chemistry, English, art history and clinical laboratory sciences. Others let you combine different areas of study. For example, you can get a B.A. in fashion with a concentration in fashion merchandising that leads to a master's in business with a concentration in marketing management. Or a bachelor's degree in psychology that leads to a master's in counselor education.
Accelerated bachelor's-to-master's programs share undergraduate- and graduate-level courses, meaning that an undergraduate student in their senior year is able to take graduate-level courses, with up to 12 credits counting toward both degrees. Students are typically identified as eligible for an accelerated opportunity at the beginning of their junior year.
Sabrina Evans, a teacher at Richmond's Southampton Elementary School, earned a bachelor's in early childhood education and teaching and a master's in teaching. She chose the accelerated program because it gave her a "firsthand and interactive experience." During her fifth year, she was able to participate in RTR, a teacher residency program that recruits, trains and supports teachers for high-need and hard-to-staff schools and covers graduate tuition.
"To be able to go into a profession you love, debt-free thanks to RTR, makes your dedication light, and not burdensome," Evans said.
There are discounts for recent VCU grads who enroll in certain VCU master's programs
While hiring is on the rise as pandemic conditions in the U.S. improve, it's still a tough job market. Now may be a good time for new college graduates to consider continuing their education. And fall 2020, spring 2021 and summer 2021 VCU grads can take advantage of a new perk at VCU: the Baccalaureate Graduate Master's Opportunity.
If you enroll in one of the more than 50 participating master's programs, you will receive a $600 annual tuition discount for two consecutive years of full-time enrollment. This may make the tuition cost the same or less than your undergraduate tuition. The application fee is also being waived, as is standardized testing (depending on individual programs' admissions requirements). Note that you must be a Virginia resident to qualify, and that the deadlines for programs vary — some have already passed.
Shorten your time to graduation with intersession, J-Term, summer studies and minimesters
In higher ed, graduating "on time" means getting your undergraduate degree in four years. But life often gets in the way, and many students take longer to complete their degree. It's easy to think you'll be spending the same amount in tuition whether the typical 120-credit curriculum is spread out over four or six years. But between the overall cost of attendance and fees, books and supplies, room, board and transportation — not to mention wages lost by not entering the workforce — an extra year or two can add up to tens of thousands of dollars. Bottom line? The closer you get to graduating in four years, the more money you'll save.
Fitting in the credits you need can be a challenge. VCU offers options that let you earn credits outside the traditional semester structure: Intersession, J-Term, Summer Studies and minimesters. VCU has offered Intersession, a two-week period between the fall and spring semesters where you take a 3-credit class Monday-Saturday, and Summer Studies, which offers hundreds of 3-credit courses in sessions that vary in length from 3-8 weeks, for years.
In response to the pandemic, VCU added J-Term and minimesters this academic year to provide more flexibility. Students enrolled in J-Term, which also takes place between the fall and spring semesters, take classes Monday-Friday for three weeks. Three minimesters (two five weeks long, and one eight weeks long) were offered during the spring semester to allow students who needed a longer break between semesters to return later and take accelerated classes. Minimesters will likely be offered in fall 2021 (schedule and details are still in the works), and will be evaluated to see if they should become permanent fixtures. J-Term, VCU officials say, is here to stay, and will be offered each year that the academic calendar can accommodate the duration.
Your academic adviser can help you figure out which classes to fit in and when, and be sure to make use of VCU's major maps, another tool to help you plan out a smart and efficient path to your degree.
An M.D. in three years? A new pilot program makes it possible for select students.
A new pilot program in the School of Medicine allows highly motivated students committed to completing residency training at VCU a chance to earn their M.D. in three years instead of the traditional four. The students have to undergo rigorous assessment of their competency, and if successful they are also guaranteed admittance into a residency program at VCU Health.
Students accelerate their clinical training by replacing third-year electives with acting internships and receive increased mentorship from preceptors and program directors in their chosen specialty as well as more formal assessments throughout the year. Fewer than 15% of medical schools in the country offer competency-based graduation programs such as this one.
Double up your graduate and professional degrees with dual degrees
Dual degree programs at the graduate and professional-degree level save time and tuition dollars, shaving off a year or more from the timeframe of getting each degree separately.
VCU offers several options for medical students who want to spend their careers as "physician-scientists" — meaning they want to practice medicine but also conduct research. Programs include the M.D.-Ph.D. in Biochemistry and the M.D.-Ph.D. in Neuroscience.
VCU also offers a Master of Social Work combined with a Master of Public Health, a Doctor of Dental Surgery combined with a Ph.D. in Oral Health Research and an M.D. combined with a Master of Public Health. The full list of dual degree programs is listed in the VCU Bulletin.
Take advantage of VCU's agreements with Virginia community colleges
For students who choose to start their academic journey at a community college, VCU has some noteworthy advantages — it has strong relationships with Virginia community colleges (and the College of Southern Maryland) that have led to formal agreements. These agreements mean students who complete associate degrees at the participating colleges are guaranteed admission to VCU. There are also agreements that facilitate the seamless transfer of credits from the community college to bachelor's degree programs at VCU.
Beyond the formal agreements, the strong ties between VCU and community colleges mean the institutions are providing support and making the transition to VCU as smooth as possible. The community-college-to-VCU pathway can be a great option to reduce costs, ease more gradually into college life and explore different academic interests for those who may not start out knowing what field they want to pursue.