VCU English professor edits new collection of nine classic Oscar Wilde short stories
Dec. 17, 2020
The collection is the "perfect distillation of one of the Victorian era's most remarkable writers."
Alum's art projections transform the Lee monument — and land the cover of National Geographic
Dec. 14, 2020
Since the spring, artists Dustin Klein and VCU graduate Alex Criqui have projected onto the monument images that have transformed it into a "symbol of liberation."
Study finds more than half of respondents are unlikely to get COVID-19 vaccine under emergency use authorization
Dec. 14, 2020
The survey of 788 U.S. adults also found older people and Black people were less likely to be willing to get the vaccine.
Alum spotlight: Janice Choudhury (B.S.'12/H&S) has a passion for parties
Dec. 11, 2020
Janice Choudhury (B.S.'12/H&S) finds joy in hosting dinner parties and themed get-togethers at her house for friends, and she's never short on decor. One day, she realized she had accumulated an overabundance of decorations and put two and two together. Why not take her passion for parties and penchant for crafting and start a business?
'Virginia's First Peoples': VCU professor co-edits book about Virginia's pre-European contact past
Dec. 8, 2020
The book provides a scholarly but accessible overview of American Indian archaeology before Europeans colonized Virginia.
Class of 2020: Transfer student Michaela Friend aims to defend the rights of others
Dec. 8, 2020
An aspiring human rights lawyer, Friend achieved much in her short time at VCU and wants to help those who have been historically marginalized.
Class of 2020: Future teacher found supporters and her voice at VCU
Dec. 7, 2020
Getting through college was a difficult but rewarding journey for Hannah Johnson, who experienced homelessness as a child and now aims to help her students become the best versions of themselves.
VCU senior awarded prestigious Schwarzman Scholars fellowship
Dec. 7, 2020
Raven Witherspoon is the first VCU student to be named a Schwarzman scholar, and will travel to China to complete a master's degree in global affairs next summer.
Job hunting during a pandemic? It's not easy, but recent and soon-to-be grads share how they found success.
Dec. 4, 2020
The pandemic has upended the job search process, leading many VCU students and recent graduates to think creatively about how to land the right job out of school.
VCU alumnus finds the best of both worlds in medicine and aviation
Dec. 3, 2020
Juk Ting, D.O. (BS Chemistry '90), is an emergency medicine physician and commercial airline pilot who flew the first Wuhan evacuation airline.
Promoting diversity in the field of chemistry
Dec. 2, 2020
In 2019, 67 women graduated from VCU with bachelor's degrees in chemistry, fifth-most in the nation.
Class of 2020: Delaney Savedge helps keep the public safe during the pandemic
Nov. 23, 2020
The VCU student-athlete's involvement at the Virginia Department of Health and on a study-abroad trip to Jamaica provided "an eye-opening experience to public health," and a possible future career.
Class of 2020: Sofia Chilquillo gives back to her native Peru
Nov. 20, 2020
The VCU psychology major is interning with Pan Peru USA and helping Peruvian women sell their alpaca products to U.S. markets.
Class of 2020: Transfer student Melody Guitz gains her footing as a leader
Nov. 18, 2020
As her academic achievements pave the way to a career in psychology, Guitz also has helped create a community at VCU for other transfer students.
Stanciu appointed as the new director of the Humanities Research Center
Nov. 12, 2020
Cristina Stanciu, Ph.D., is an associate professor in the Department of English, where she has been a faculty member since 2011.
'Death and Rebirth': VCU history professor's new book reveals the history of Richmond's cemeteries
Nov. 12, 2020
"Cemeteries participate in the rawest political drives… . They teach us about power and resistance as much as about spiritual beliefs."
Amanda Parks receives CHS Rising Star in Inclusion, Diversity and Equity Award
Nov. 11, 2020
Parks is a doctoral candidate in the clinical psychology program with a concentration in child/adolescent development.
Broadcast journalism professor receives CHS Trailblazer in Inclusion, Diversity and Equity Award
Nov. 11, 2020
Clarence Thomas, Ph.D. is an associate professor of mass communications in the Richard T. Robertson School of Media and Culture.
In memoriam: Audrey Smedley, Ph.D.
Nov. 11, 2020
Smedley, a pioneering African American anthropologist and longtime VCU professor, passed away peacefully on Oct. 14 at her home in Beltsville, Md.
For faculty, a semester of challenge, creativity and resilience
Nov. 10, 2020
A fall term defined by COVID-19 has been anything but normal, as professors work to modify curriculum and meet the needs of students — and double check the WiFi connection.
At 76, Augustine Lewis is pursuing a degree in French — and proving that age is just a number
Nov. 2, 2020
Augustine Lewis graduated from the VCU School of Medicine in 1969. Now he's back at the university to pursue a bachelor's degree in French.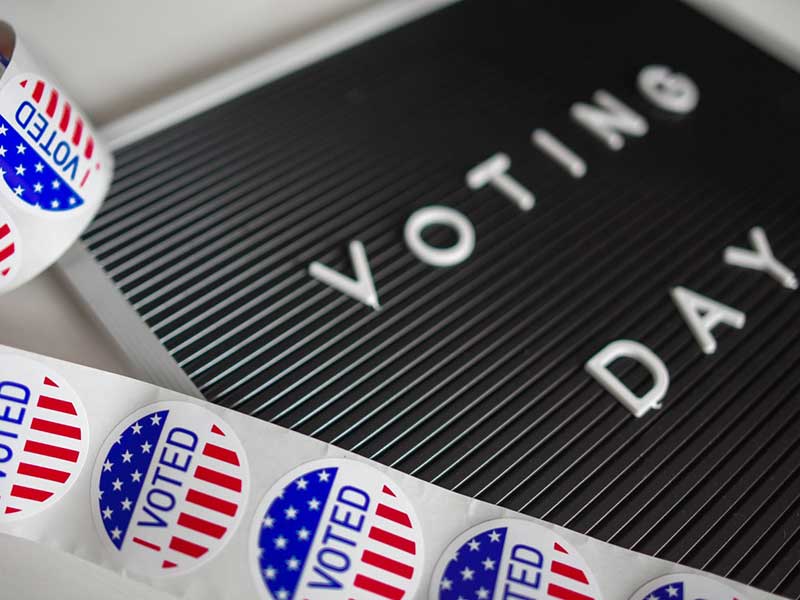 What just happened? VCU alumni journalists discuss the unfolding 2020 presidential election results.
Nov. 6, 2020
Can we ever trust polls again? Why did Biden crater among Latino voters in South Florida? And how can people know what news sources to trust?
Camaraderie, encouragement at core of student-led Black Men in Medicine
Oct. 29, 2020
The VCU student organization aims to give support to underrepresented undergraduates as they pursue medical school and careers in the field.
'Exploring the sonic world that's around us': A look at VCU faculty working in the world of sound
Oct. 26, 2020
From art installations to podcasts to music, these profiles in audio provide a unique glimpse into a diverse field of study.
CHS awards Gerron Scott the Leadership in Inclusion, Diversity and Equity Award
Nov. 6, 2020
Gerron Scott is an undergraduate academic adviser in the Department of Biology.
2019-20 Elske v.P. Smith Distinguished Lecture [video]
Nov. 4, 2020
Robert Godwin-Jones, Ph.D., professor in the School of World Studies, presents "Language Learning Today: Where is Technology Leading Us?"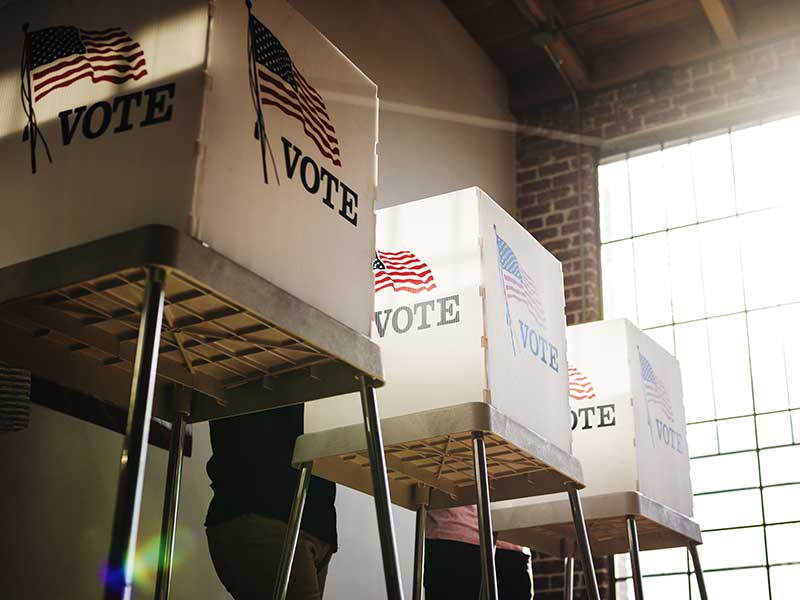 What to watch for on Election Day
Oct. 30, 2020
VCU experts say early voting, voter turnout and the role of the suburbs could be key in this year's elections.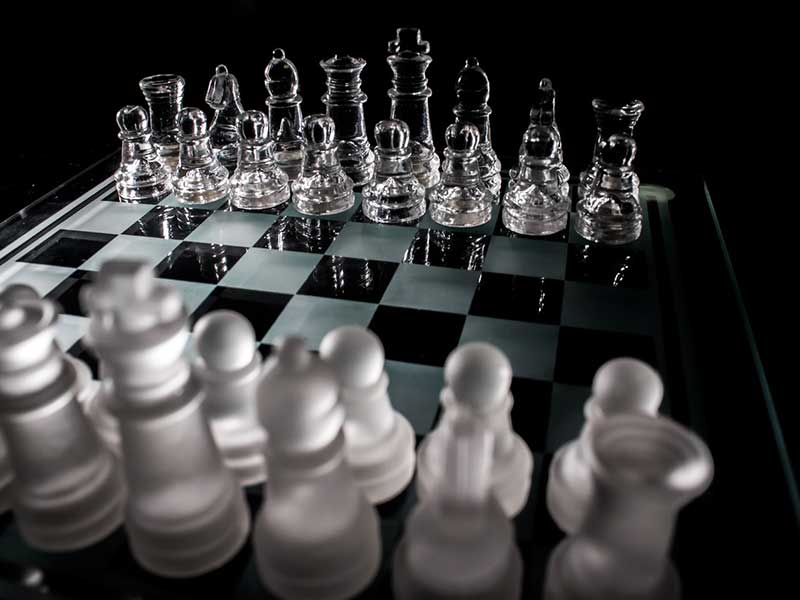 Student debate: VCU Young Democrats versus College Republicans
Oct. 27, 2020
On Oct. 26 VCU's Young Democrats and College Republicans faced off in a virtual debate about many of the key issues voters will consider in the 2020 election.
PrEDI receives the CHS Collaborative Work in Inclusion, Diversity and Equity Award
Oct. 28, 2020
PrEDI is the Committee for the Promotion of Equity, Diversity and Inclusion in the Department of Psychology.
VCU student wins CHS Rising Star in Inclusion, Diversity and Equity Award
Oct. 29, 2020
Rebecca Alemu (Class of 2021) is a biology major with a passion for giving back to the community.
'Founding Monsters:' A VCU student's comic book tells the story of the Founding Fathers' obsession with giant Ice Age animals
Oct. 27, 2020
"America's Founding Monsters," written and illustrated by Virginia Commonwealth University student Maggie Colangelo, is a fun take on Thomas Jefferson, Ben Franklin and George Washington — and their obsessed with prehistoric megafauna.
Meet Jennifer Malat, Ph.D., new dean of the College of Humanities and Sciences
Oct. 26, 2020
In this new video, Dean Malat discusses her background, what attracted her to VCU and what she values about the university community.
VCU alum Harry Kollatz Jr. on his career in journalism and theatre
Oct. 27, 2020
Author, journalist, performer and patron of the arts Harry Kollatz Jr. (B.S. English, '86) is a lifelong Richmonder and vibrant member of the community.
CHS alums honored at the 10 Under 10 awards program
Oct. 23, 2020
VCU Alumni's 10 Under 10 awards program recognizes the noteworthy and distinctive achievements made by alumni who earned their first VCU degree (undergraduate, graduate or professional) within the past 10 years.
Dean Malat hosts town hall for alumni and friends of CHS
Oct. 23, 2020
The video from the Oct. 22 virtual event is now available.
VCU students meet with scholarship donors via Zoom
Oct. 22, 2020
In light of the pandemic, VCU scholarship recipients are introduced to the donors virtually to get to know one another.
VCU grads organize to help in Beirut relief efforts
Oct. 19, 2020
2,200 pounds of supplies are being distributed in the city, which was devastated by an explosion in August.
Q&A with VCU alumna Chandra Broadnax-Payne
Oct. 16, 2020
VCU alumna Chandra Broadnax-Payne (BS '98/H&S, MS '02/B) is a critically acclaimed author, speaker, poet and filmmaker. She is an active and engaged member of the community who values the importance of giving back.
The stories behind the masks
Oct. 16, 2020
What motivates VCU students to put on their masks every day?
Latinx Heritage Month feature: Learning about the election with VCU student Adriana Pacheco
Oct. 15, 2020
As Latinx Heritage Month comes to an end, we want to close with a student feature highlighting VCU student Adriana Pacheco's experience collaborating on the College of Humanities and Sciences' nonpartisan election resource website.
Washington Post trailblazer Dorothy Butler Gilliam on her career and the future of journalism
Oct. 14, 2020
Gilliam, the first Black woman reporter at the Post, covered key moments in the civil rights movement, all while being a pioneer for African American women in media.
CDC funds 10 projects — including 3 with VCU connections — that seek to prevent gun violence
Oct. 14, 2020
To find ways to address gun violence, the CDC recently awarded 10 grants that seek to investigate how to prevent firearm-related violence and injuries. Three of the grants have connections to VCU.
Catch up on VCU Alumnus John Edmonds' latest adventure
Oct. 14, 2020
John Edmonds (English '82) is a translator, interpreter, editor, copywriter and teacher in Italy. He caught the travel bug early in life and has been a wanderlust adventurer throughout his adulthood having lived in Richmond, Milan and Ravenna.
Pinterest's efforts to moderate vaccine discussion may be causing an information vacuum
Oct. 13, 2020
The social media platform's 2019 policy to curb vaccine misinformation has led to an increase in the presence of verified medical sources, but a reduction in content visibility.
'Have a plan': VCU Votes co-chairs answer questions about voting amid the pandemic
Oct. 6, 2020
Whether you vote early, in person or by mail, the key is to make a plan and follow through on it — "decide that you're going to vote, no matter what."
Racial unrest, sports protests continue the 'outcry for racial and social justice'
Oct. 7, 2020
The issues that underscored the civil rights movement of the 1960s are still with us, according to a panel of Richmond journalists and African American leaders.
Alumni spotlight: Janet Lung (BA '72, MSW '80)
Oct. 7, 2020
Janet Lung is a proud VCU alumna and an incredible member of the community. She served as the director of the Office of Child and Family Services for the Virginia Department of Behavioral Health and Developmental Services, where she connected hospital services to children and youth. Janet recently reflected on her time as a student at VCU and how her experience as a student impacted her professional life.
Latinx Heritage Month feature: Q&A with VCU alumnus Rodrigo Arriaza
Oct. 7, 2020
Rodrigo Arriaza ('17) is a news writer and assistant editor at Richmond Magazine. While a multimedia journalism major, he was also an active member of the VCU Latinx community, minoring in Latin American history.
Belgrave appointed as interim associate dean for equity and community partnerships
Oct. 7, 2020
Belgrave will develop and implement a plan for improving diversity, equity and inclusion in the College and will elevate and promote the College's community-engaged research and teaching.
New book by former VCU president, history professor tells four-decade history of the university
Oct. 1, 2020
"Fulfilling the Promise: Virginia Commonwealth University and the City of Richmond, 1968–2009," by Eugene Trani and John Kneebone illuminates the past and future of American public higher education.
Latinx Heritage Month feature: Q&A with student Gloria Morales
Sept. 25, 2020
Between the stress of midterms, the election and social justice movements, VCU students are finding joy in celebrating Latinx culture during Latinx Heritage Month.
Journalism professor's new textbook offers a fuller understanding of how politics and media work
Sept. 25, 2020
Mallory Perryman's book, "Mediated Democracy," covers the complex relationship between media, politics and citizenship.
Alumnus' VCU journey leads to new corporation — and a chance to fix America's drug shortage problem
Sept. 23, 2020
For entrepreneur Eric Edwards, the strong connections he built at VCU have led to ongoing partnerships, including a new one between his company, Phlow Corp., and the Medicines for All Institute.
Latinx Heritage Month feature: Q&A with Psychology Professor Rosalie Corona, Ph.D.
Sept. 21, 2020
Latinx Heritage Month is a celebration of the cultures, communities and contributions of all Latinx Americans that lasts between September 15 and October 15.
Meet alumnus Marc Noble (BA '72/H&S)
Sept. 21, 2020
VCU Department of History alumnus ​Marc Noble​ (BA '72/H&S) generously established the Marc Noble Scholarship in the History of Technology award in 2013.
Get out the vote: VCU's College of Humanities and Sciences launches website to provide election info, expert analysis
Sept. 21, 2020
The website offers nonpartisan information about the Nov. 3 election for VCU voters and the general public.
VCU Votes: On social media, students encourage voter participation on campus and beyond
Sept. 18, 2020
"The main idea is to convince our peers of their own importance in every election if they want to see the change that they talk about all year round."
'Very drastic': What will be the impact of the Trump administration's TikTok ban?
Sept. 18, 2020
VCU expert Marcus Messner said the decision might have a chilling effect for international media companies to enter and grow in the American market.
Amid the pandemic, journalism grad Aaron Gilchrist continues to deliver the news
Sept. 18, 2020
At a virtual forum, the VCU alumnus shares his thoughts on adapting during COVID-19, the summer protests, and his personal journey in journalism.
LatinX Heritage Month feature: Q&A with VCU senior Keyla Marquez Carpinteyro
Sept. 16, 2020
We are very excited to be celebrating Latinx Heritage Month at VCU, which pays tribute to the critical roles Americans whose ancestors came from Spain, Mexico, Central America, South America and the Spanish-speaking nations surrounding the Caribbean have made to both the United States and the university as a whole.
Latinx Heritage Month feature: Alumnus Juan Steck (BS '19/H&S)
Sept. 16, 2020
When Juan Steck arrived to attend VCU in January 2016 as a first-generation student, he had a clear picture of how his studies in the Richard T. Robertson School of Media and Culture would support his dream of becoming a videographer. We recently caught up with Juan to find out about life after graduation.
What factors are associated with alcohol misuse in early midlife?
Sept. 14, 2020
VCU researchers have been awarded a $3 million grant to study the risk factors and consequences of drinking in one's 30s and 40s.
'They make learning real': VCU honors six faculty with distinguished awards
Sept. 11, 2020
The event was held at the W.E. Singleton Center for the Performing Arts but only a limited number of people were allowed to participate because of the coronavirus. The majority of people watched online.
'Legal lynching': A VCU alumnus' book tells the forgotten stories of the first 100 people sent to the electric chair in Virginia
Sept. 11, 2020
Brumfield is field director for Virginians for Alternatives to the Death Penalty and the author of 10 previous books.
A VCU researcher's work is shedding light on a deadly disease
Sept. 8, 2020
Scrub typhus can have a fatality rate as high as 70%. But thanks to Jason Carlyon, more is known about the cause of the disease than ever before.
What should happen next on Monument Avenue?
Sept. 3, 2020
All but one of the Confederate statues have been removed from Richmond's famous boulevard. Four VCU experts provide their thoughts on where we go from here.
Six outstanding faculty members to be honored at virtual convocation
Sept. 3, 2020
Faculty Convocation 2020 will look different than in previous years. The virtual ceremony will take place Sept. 10 at 3 p.m.
COVID-19 has sparked a 12-fold increase in the remote delivery of mental health care across the U.S.
Sept. 2, 2020
Prior to the pandemic, psychologists reported performing 7.07% of their clinical work with telepsychology. During the pandemic, that number has soared to 85.53%.
A VCU-led experiment will improve forecasts of how the forest carbon cycle responds to disturbances — a key question for climate change
Sept. 2, 2020
Millions of trees die each year from invasive pests and pathogens, threatening the ability of forests to serve as a natural solution to climate change.
Students' plan for at-home COVID-19 testing kit recognized by Clinton Foundation
Sept. 1, 2020
A team of VCU undergraduates was one of 38 recognized out of 1,400 entries in the COVID-19 Student Action Fund.
National Science Foundation funds will help VCU better train math graduate teaching assistants
Aug. 27, 2020
The grant is part of a collaborative project at three universities to improve undergraduate STEM education across the country by training TAs in engaging, inclusive and equitable instruction.
Marrying the family: Your in-laws' drinking problems could lead to alcohol issues of your own
Aug. 20, 2020
A study of more than 300,000 couples in Sweden finds marriage to a spouse exposed to parental alcohol misuse increases a person's likelihood of developing a drinking problem.
Two at VCU named senior members of the National Academy of Inventors
Aug. 18, 2020
P. Srirama Rao and Everett Carpenter, inventors on 15 U.S. patents between them, are recognized for their innovative work.
A welcome message for students from Dean Malat
Aug. 17, 2020
As the new semester begins, Dean Malat offers a welcome and shares information about campus safety initiatives and a new position in the dean's office focused on equity and community partnerships.
VCU professor receives $1.4M grant to study links among divorce, marital discord and offspring alcohol use
Aug. 17, 2020
Parental divorce and separation and parental marital discord are known correlates of offspring alcohol use disorder.
Institute for Contemporary Art and VPM launch community media center
Aug. 11, 2020
Chioke I'Anson, an assistant professor of African American Studies at VCU, will serve as the center's inaugural director of community media.
Study raises alarms about how vaccine information is shared on social media
Aug. 12, 2020
A VCU-led analysis of content on Pinterest related to the flu vaccine may hold clues that could help public health officials combat potentially deadly misinformation.
'Career-defining': How Saffeya Ahmed's experience at VCU led to national journalism honors
Aug. 11, 2020
VCU alumna Saffeya Ahmed, a CNN researcher and a former Capital News Service and Commonwealth Times reporter, is a finalist for the Society of Professional Journalists' top student journalism award.
Amid pandemic and protests, a VCU class on lobbying explores 'how power gets used and brokered'
Aug. 11, 2020
"When you protest, you have a series of demands. When you write your rep … it's a chance to give them resources and to lobby your point."
Class notes: August 2020
Aug. 6, 2020
Catch up with all the latest and greatest news from CHS alumni.
VCU's Robertson School, regional library create virtual children storytimes
Aug. 4, 2020
A partnership with VCU has allowed the Pamunkey Regional Library system to offer "great literacy experiences to our community" during the COVID-19 pandemic.
College to Career: VCU to launch pilot program to expand student internship opportunities
Aug. 4, 2020
The pilot is part of a larger university goal of creating a talent pipeline that addresses high-demand workforce needs and retains talent within Virginia.
Changes to campus are afoot to protect against COVID-19 — here's what to expect
Aug. 3, 2020
Employees from the Facilities Management Division along with staff from across the university have been busy making modifications and assembling supplies to make campus as safe as possible this fall as the world continues to grapple with the coronavirus.
Ilya Kaminsky wins 23rd annual Levis Reading Prize for 'Deaf Republic'
Aug. 3, 2020
The Levis Reading Prize honors the memory of the poet Larry Levis, who was a VCU faculty member at the time of his death in 1996.
Student selected for Fulbright UK Summer Institutes
July 30, 2020
The highly competitive award, funded by the US-UK Fulbright Commission, enables outstanding U.S. students to participate in three- or four-week programs at prestigious universities throughout the United Kingdom.
'I never imagined to be where I am today': VCU student selected for prestigious NIH scholarship
July 31, 2020
VCU student Syeda Fatima immigrated to the U.S. four years ago. She's now a recipient of the highly competitive NIH Undergraduate Scholarship Program.
Prominent poets examine state of American poetry, Larry Levis' legacy in new book
July 31, 2020
VCU alumna and professor collaborate to share extended interviews from the making of their documentary on Levis' life and work.
Q&A with VCU professor Michael Paarlberg, senior Latin America policy adviser for Bernie Sanders' campaign
July 30, 2020
With fewer than 100 days to the general election between President Donald Trump and former Vice President Joe Biden, Paarlberg said much is at stake when it comes to U.S.-Latin America relations.
VCU biology major's passion for medicine, science and research leads to prestigious NIH scholarship
July 21, 2020
Anirban Mahanty is the third VCU undergraduate in four years to receive the highly competitive NIH Undergraduate Scholarship.
Five VCU alumni selected for 2020-21 Fulbright student scholarships
July 20, 2020
These academic year awards can fund independent research or creative projects, graduate study or English teaching opportunities in more than 140 countries around the globe.
Beloved professor Cliff Edwards, a founder of VCU's religious studies program, retires after 45 years
July 20, 2020
The longtime School of World Studies professor taught a variety of courses in religion and the arts. "The variety and energy of our students made every class session a challenge and an inspiration."
New study reveals a graphene sheet behaves 'like a mirror' for water molecules
July 15, 2020
The study led by VCU researchers addresses an important area for medicine, industry and science: Understanding how liquids — mainly water — interact with surfaces.
Alumna's acclaimed debut novel began as an idea in a VCU writing workshop
July 10, 2020
Rachel Beanland's "Florence Adler Swims Forever," is a Barnes & Noble Book Club pick and Amazon's Featured Debut this month.
'More cases will be solved' now that Virginia has eliminated its rape kit backlog, VCU expert says
July 9, 2020
The announcement that Virginia's rape kit backlog has been eliminated is a "momentous occasion," said Tracey Dawson Cruz, professor and chair of the Department of Forensic Science at Virginia Commonwealth University.
New podcast, 'Transcripts,' shares stories and struggles of transgender activists across the U.S.
July 8, 2020
The podcast from the Tretter Transgender Oral History Project at the University of Minnesota is co-hosted by VCU professor Myrl Beam and Minneapolis City Council member Andrea Jenkins.
Researchers receive $3.1M grant to investigate the sustainment of mental health programs in schools
July 8, 2020
A grant from the National Institute of Mental Health will enable VCU researchers to study whether evidence-based mental health programs in schools continue after research support is removed.
Julie Honnold, a VCU sociology professor for nearly 50 years, retires
July 6, 2020
Longtime VCU professor Julie Honnold supported countless faculty in their research endeavors through her work at VCU's Survey and Evaluation Research Laboratory.
Early marriage may lead to unsafe drinking behavior by those with higher genetic risk of alcohol use
July 2, 2020
Though previous research has found that marriage protects against risky alcohol use, that protection is not uniform, and getting married early can exacerbate risk for alcohol use among individuals who are genetically predisposed to drink more.
Is it possible to halt the coronavirus' infection cycle? A VCU study is exploring the possibility.
July 2, 2020
"If we can find ways to prevent the virus from getting into cells in the first place, we might be able to prevent people from becoming infected."
Gender, Sexuality and Women's Studies alumna accepted in highly competitive fellowship program
July 1, 2020
Daisy Matias, a recent GSWS grad, was accepted in the summer workshop at the Institute for Recruitment of Teachers at Philips Andover.
John Englehardt wins the VCU Cabell First Novelist Award for 'Bloomland'
June 26, 2020
John Englehardt's debut novel tells the aftermath story of a shooting at a fictional southern university.
Virtual advertising 'summer camp' offers hands-on experiences and professional connections
June 25, 2020
With summer internship opportunities a casualty of the coronavirus economic downturn, VCU advertising students created their own program for a global group of peers.
Robertson School alumnus wins prestigious Ted Yates Award
June 12, 2020
Jesse Vaughn is a 30-time Emmy award winner, a 2018 Virginia Communications Hall of Fame inductee and a VCU 2013 Alumni Star.
Virginia's recognition of Juneteenth a 'step in the right direction,' VCU history professor says
June 18, 2020
The state celebrating the holiday "should signal the beginning of increased efforts to address our nation's legacy of racial inequality."
'Everyone at the table': VCU media lab works to improve health communications
June 24, 2020
With science changing rapidly, the need for clear, accurate messages regarding public health is crucial, said Jeanine Guidry, who runs the Media+Health Lab.
Removal of Aunt Jemima brand is 'long overdue,' VCU history professor says
June 17, 2020
Gregory Smithers is co-author of the 2015 book "Racism in American Popular Media: From Aunt Jemima to the Frito Bandito."
Q&A with Jennifer Malat, Ph.D., new dean of the VCU College of Humanities and Sciences
July 2, 2020
Dean Malat comes to VCU from the University of Cincinnati where she most recently served as divisional dean for social sciences in the College of Arts and Sciences.
Alumni profile: Jalynn Taylor-Farmer (B.S. '16/H&S)
June 15, 2020
Now a successful alumna, Jalynn remembers the confidence earning a scholarship instilled in her and has made a gift in support of the very funds that she benefitted from as a student.
VCU journalism students overcame the challenges of a campus shutdown to produce mini documentaries
June 12, 2020
The first two — one on the slave trade in Richmond and the other on food access — will debut at 7 tonight on VPM PBS Plus.
'Writing Our Way Out' podcast explores traps and turning points that can lead to prison in America
June 12, 2020
VCU English professor David Coogan is hosting a podcast version of the book "Writing Our Way Out: Memoirs from Jail" that he co-wrote with 10 former Richmond City Jail inmates.
VCU physics professor receives NSF grant to develop new process for early cancer detection
June 10, 2020
A new type of sensor for cancer markers could mean improved chances of survival for patients.
Scholarship memorializes Humanities and Sciences student
June 9, 2020
On Feb. 4, Grayson Weiler, 26, died at VCU Medical Center of complications from severe head trauma he had suffered the previous summer. A VCU student majoring in interdisciplinary studies, he would have been a member of the VCU Class of 2020.
VCU English student, a teacher at Richmond's John Marshall High School, digs into the school's past
June 8, 2020
Sara MacRae's research project for her master's degree is a study of the history of the school and its current site, which was once a smallpox quarantine zone following the Civil War.
A message from Incoming Dean Jennifer Malat on the protests
May 31, 2020
"These are extraordinarily difficult times, but I believe that the College can be part of building a more equitable future."
Keeping our campus going
May 29, 2020
While the rest of the university went remote, these employees continued showing up to keep things running during the coronavirus pandemic.
'I'm looking forward to … everything': Amid COVID-19, Richmond native ready to help patients
May 11, 2020
The pandemic hasn't dampened CHS alum Danielle Austen's enthusiasm for her residency training in family medicine.
VCU professors' study aims to encourage actions to protect the James River
May 22, 2020
Public relations and advertising faculty have received a grant to examine how digital media messaging could more effectively promote public action to improve the river's water quality.
The College of Humanities and Sciences celebrates its graduates
May 21, 2020
How do you honor graduates while a global pandemic rages on? Personalized slideshows, Zoom ceremonies and commencement speakers.
VCU public relations students win community award for their work with local foundation
May 20, 2020
The Community Impact Award is part of the student awards category of the Virginia Public Relations Awards, hosted by the Richmond Chapter.
Most implicit bias training in health care lacks proper foundation, research finds
May 20, 2020
In a forthcoming paper in The Lancet, a VCU psychology professor says such training should be grounded in a clinical translational framework to address racial and ethnic disparities in health care.
CHS student award winners for 2019-20
May 13, 2020
The College of Humanities and Sciences extends congratulations to these students for rising to the top and achieving recognition within their respective fields of study.
A VCU grad is organizing volunteers to help meet free clinic needs across Virginia
May 12, 2020
Soon, clinics across the state will have access to interpreters, physicians, nurses, mental health professionals, dietitians, social workers, and more through Zuhayr Shaikh's growing network.
Class notes: May 2020
May 12, 2020
Catch up with all the latest and greatest news from CHS alumni.
Not all psychopaths are violent. A new study may explain why some are 'successful' instead.
May 12, 2020
A new study conducted by VCU researchers sheds light on the mechanisms underlying the formation of "successful" psychopaths.
How to handle digital communications in a pandemic
May 11, 2020
A VCU class, Digital Media Strategies for the COVID-19 Crisis, is helping people learn how to effectively communicate in unprecedented times.
Three VCU students win National Security Education Program's Boren Scholarship
May 11, 2020
Kelly Nguyen, a junior majoring in political science in the College of Humanities and Sciences and in international studies within the School of World Studies, is one of the recipients.
'Creative, flexible and resilient': How VCU faculty and students adapted to remote learning
May 5, 2020
A glance at the innovative ways professors and students continued their work in these unprecedented times.
VCU students gain broadcast experience through a radio show they created
May 5, 2020
"The idea was to present a completely transparent screen to the listener," said Ben Fluet, the show's co-creator.
Stuck at home? A VCU lab can help you build 3D cardboard replicas — like one of the world's oldest ham.
May 4, 2020
The university's Virtual Curation Laboratory is providing fun, educational activities — including constructing replicas of a mastodon tooth, a giant beaver skull and even an Egyptian mummy.
2020 PACME awards recognize individuals and groups who have made exemplary contributions
May 1, 2020
Holding the event online allowed many beyond the VCU community to celebrate the winners' achievements.
Class of 2020: A near fatal accident didn't divert Skyler Lewis from her pursuit of an education
May 1, 2020
Lewis, who broke her back and neck in five places in a car crash in 2017, will accomplish a long-held goal this month of graduating from VCU in four years.
The special guest in a VCU class on Academy Award-winning filmmaker Errol Morris? Morris himself
April 30, 2020
"How often does the subject of your seminar actually appear in your seminar?"
An untested foundation? A VCU study finds that many published psychology experiments lack evidence of validity
April 30, 2020
"Construct Validation of Experimental Manipulations in Social Psychology," a study conducted by VCU's David Chester and Emily Lasko, focuses on the practice of experimental manipulations.
New online course offers forward-looking focus to news stories during the COVID-19 pandemic
April 29, 2020
"Solutions journalism is an innovative approach, especially in these times of crisis, to go beyond the headlines."
Physicist prints 3D models of cancer cells to mimic tumor growth and provide insight for novel therapeutics
April 24, 2020
Daeha Joung, Ph.D., uses physics and three-dimensional printing technology to make live models of tumor cells for VCU Massey Cancer Center investigators to better understand disease progression and explore new therapeutic opportunities.
Robertson School alumna launches Spanish news platform for ABC 8 News
April 28, 2020
"Hoy en RVA" is a daily video that helps the Richmond Hispanic audience understand developments that could affect them.
Alumni Profile: Kahin Adam (BA '09/H&S)
April 27, 2020
Kahin Adam, MPH, MSW, LGSW, is a community health specialist at CentreCare, one of the biggest health centers in St. Cloud, Minnesota.
Alumnus honors memorable faculty heroine with memorial scholarship
April 24, 2020
While it seems just like yesterday, it was actually more than 50 years ago when as teenage boy just out of high school, I walked into a college political theory class for the first time. There was nothing extraordinary about that except I happened to have no clue what political theory was all about. And that is where this story begins.
VCU student Desiree Longmire is examining why so few physician assistants focus on gerontology
April 24, 2020
Desiree Longmire's conversations with her grandparents about their health influenced her decision to become a physician assistant and led to a research project to determine how many physician assistant programs in the U.S. offer a gerontology curriculum.
Class of 2020: 'Once-in-a-lifetime student' Kevin Nguyen embraces the strategic side of advertising
April 22, 2020
Nguyen's dynamic efforts, unifying energy and interest in people brought an influx of programming to VCU's ad program.
CreateAthon@VCU goes virtual, providing pro bono services for Richmond nonprofits
April 22, 2020
"Creating work for our client … allowed me to channel my newfound free time into something productive and beneficial for an organization that I've come to truly care about over the course of the semester."
Expert on Eastern Europe health care voices concern about COVID-19 in Russia and Ukraine
April 22, 2020
"There are real questions about the ability of these health systems to handle something major."
VCU instructor Jessica Lonnes is teaching her classes from a car parked outside a rural N.C. library
April 21, 2020
When her mother unexpectedly died, Lonnes found herself attending to the estate and living in a home without broadband. She's been teaching her four classes by tapping into a local library's Wi-Fi.
Class of 2020: Georgia Geen helped VCU's student newspaper become one of the country's best
April 21, 2020
Geen, executive editor at The Commonwealth Times and a VCU journalism student, is set to start an internship this summer at the Los Angeles Times.
They send medical supplies to those in need worldwide. Now this VCU group is focusing locally.
April 16, 2020
Every Friday for the past four years, Virginia Commonwealth University students volunteering with the student organization United2Heal have been sorting through surplus medical supplies collected from local hospitals and clinics.
Three VCU students named Critical Language Scholars
April 16, 2020
Three Virginia Commonwealth University students have been selected for the 2020 Critical Language Scholarship, a highly competitive scholarship funded by the U.S. Department of State for the study of 15 languages deemed critical to the United States' diplomatic and security interests.
Been baking sourdough? We spoke with a VCU biology professor who teaches Yeast and Fermentation about the friendly microorganism.
April 13, 2020
Everybody is stuck at home and everybody is seemingly baking bread. VCU biology professor Fernando Tenjo shares why yeast and fermentable foods are so captivating.
A born mentor
April 8, 2020
Alumnus Stephen Andrews, Ph.D., finds his post-retirement calling helping VCU students.
VCU students provide Spanish translation of children's book for citywide school reading program
April 8, 2020
When the organizers behind One Richmond One Book, a citywide elementary school reading program, were deciding to give Richmond Public Schools students "The Toothpaste Millionaire" by author Jean Merrill as its common book this spring, program coordinator TaLees Owens realized there was a problem: There wasn't a Spanish translation for the material.
Alumni spotlight: Iresha Picot (H&S '07)
April 2, 2020
Iresha Picot (B.A., African American Studies and Gender, Sexuality and Women's Studies) M.Ed, LBS, is a licensed behavior specialist and the clinical lead at The Center for Autism in Philadelphia.
'I've never seen anyone do a better job': Longtime VCU journalism professor Jeff South to retire
April 1, 2020
After 23 years at the Richard T. Robertson School of Media and Culture, Jeff South, an associate professor of journalism, will retire in May.
Departments in the College of Humanities and Sciences are donating protective equipment to VCU Health
April 1, 2020
'Everyone seems, even if momentarily, uplifted by the idea of helping our colleagues on the MCV campus respond to those that are most vulnerable.'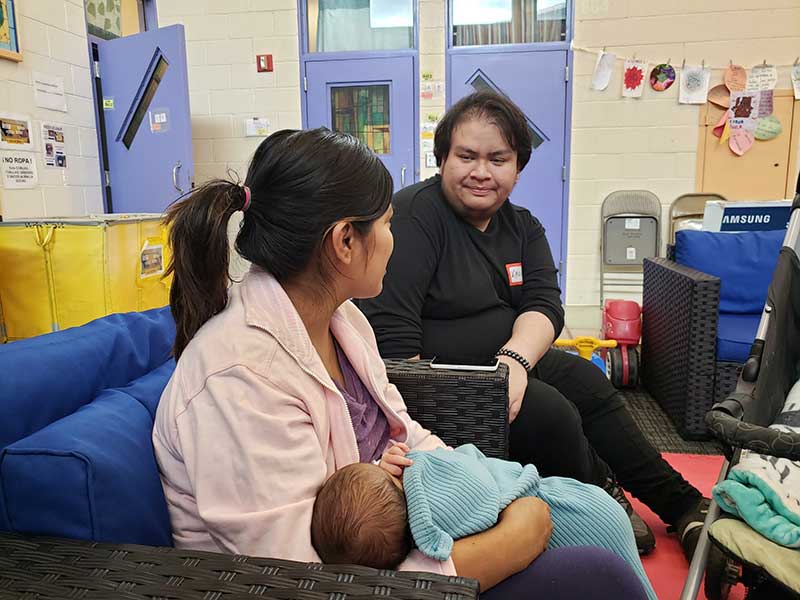 At the U.S.-Mexico border, a sobering, eye-opening look at immigration
March 31, 2020
A VCU community service visit to Arizona earlier this semester offered students a chance to move beyond theory and better understand the reality of immigration in the United States.
New VCU online course focuses on media strategy during COVID-19 pandemic
March 23, 2020
Digital Media Strategies for the COVID-19 Crisis is being offered by the Richard T. Robertson School of Media and Culture in the College of Humanities and Sciences, in partnership with the VCU Office of Continuing and Professional Education.
'A way to stay connected to VCU': Amid pandemic, The Commonwealth Times continues to publish
March 19, 2020
The COVID-19 outbreak has forced the student newspaper to stop printing, but staff continue to publish stories online.
A message of hope and health for alumni and friends during the COVID-19 crisis
March 18, 2020
Interim Dean Don Young offers resources for alumni and friends for coping with our current challenges.
How to cope with COVID-19 anxiety, stress, irritability and uncertainty
March 18, 2020
VCU psychology professor Michael Southam-Gerow offers advice for preserving mental health amid the coronavirus.
Immigration course provides VCU students with a better understanding of a national issue
March 11, 2020
The sociology course, taught by Gabriela León-Pérez, examines the history of immigration and how the current debate ties to the past.
VCU English professor named a Society for the Humanities fellow
March 5, 2020
Adin Lears, Ph.D., an assistant professor of English at Virginia Commonwealth University, has been named a fellow at the Society for the Humanities at Cornell University for the 2020-21 academic year.
This Alumni Life: Lisa Hines-Johnson (B.A. '95/MC)
March 2, 2020
This video is part of a new series, "This Alumni Life," where we highlight exceptional CHS alumni who are making a difference in today's world.
Jennifer Malat named dean of VCU College of Humanities and Sciences
March 3, 2020
Malat currently serves as divisional dean for social sciences in the College of Arts and Sciences at the University of Cincinnati.
A VCU professor and student are visiting Pacific islands, exploring how they are adapting to the threat of climate change
March 3, 2020
"People are not planning for out-migration," said Andrea Simonelli, an assistant professor of political science. "They are focused on preserving their way of life for as long as they can."
'I'm on TikTok guys, so follow me!': VCU alumni offer a peek into life as an influencer
Feb. 26, 2020
Joey Zauzig, Kait Curnow and Nickelus F are part of an industry diverting millions of dollars from traditional advertising. In the worlds of fashion, beauty and hip-hop, they wield massive influence.
Class notes February 2020
Feb. 27, 2020
Catch up with all the latest and greatest news from CHS alumni.
A VCU student's project revealed an ancient Egyptian mummy's face. It's now on display at a museum.
Feb. 25, 2020
The mummy, Nesiur, was "digitally unwrapped" using CT scans. VCU student Mason Smith, along with a VCU forensic anthropologist, used the data to generate a facial approximation.
Activism, equity, basketball: Charles McLeod and the start of VCU's first black student organization
Feb. 21, 2020
50 years after he and classmates formed Students for Afro-American Philosophy, McLeod — VCU's first black basketball player — reflects on why he fought for change.
Q&A: Why folk saint Santa Muerte should be considered the 'matron saint of the Mexican drug war'
Feb. 18, 2020
A new paper by VCU professor R. Andrew Chesnut, Ph.D., and University of Alberta professor Kate Kingsbury, Ph.D., reveals the death deity is venerated by both sides of the drug war.
Author of 'Gay on God's Campus: Mobilizing for LGBT Equality at Christian Colleges and Universities' to speak at VCU
Feb. 17, 2020
Jonathan Coley, Ph.D., an assistant professor of sociology at Oklahoma State University, will speak about his book on Wednesday, Feb. 19, at 4:30 p.m. in Room 250 of James Branch Cabell Library, 901 Park Ave.
For older adults, 'hope' may be a key piece for improving health, psychological and social well-being
Feb. 14, 2020
VCU professor emeritus Everett Worthington, Ph.D., is co-author of a new study that sheds light on the role of hope in improving the lives of an aging population.
VCU Catholic studies lecture series to offer three public talks, including one on 'Catholic UFOs'
Feb. 13, 2020
As part of the Bishop Walter F. Sullivan Lecture Series at Virginia Commonwealth University this spring, three scholars will deliver public talks on topics such as the material culture of Catholic men, the Cold War's liberation theology legacy, and "Catholic UFOs."
Cottom earns top honor from American Sociological Association
Feb. 7, 2020
VCU professor recognized for advancing public understanding of sociology.
Love stories: A College of Humanities and Sciences Valentine's Day special feature
Feb. 5, 2020
Happy Valentine's Day! To celebrate, we've profiled three couples who found love at CHS. Find out what made the sparks fly between these love birds.
The power of an English degree: Jim O'Connor (B.A. '93/H&S)
Feb. 4, 2020
"My literature classes prepared me for the business world more than anything. I draw from my English degree all the time. I'm absolutely convinced my liberal arts background has been a great point of leverage for me."
Report from the field: A new wilderness practice and policy study abroad course in Patagonia
Feb. 2, 2020
Jordan Rasure was one of 11 students who participated in the Patagonia National Parks Comparative Analysis of Wilderness Policy course/study abroad trip during winter break 2019.
VCU spring speaker events to feature authors of 'Stolen,' 'Thick' and other critically acclaimed works
Jan. 24, 2020
The Humanities Research Center will also feature speakers as part of a series on "Borders, Boundaries and Global Frontiers."
For VCU's Capital News Service, student journalists cover massive gun rights rally
Jan. 23, 2020
Conor Lobb, Chip Lauterbach and Jeffrey Knight volunteered to cover the massive rally on Monday that brought 22,000 gun rights advocates to the State Capitol in Richmond.
How alumna Chandelis Duster went from VCU to covering breaking politics news for CNN
Jan. 23, 2020
She told the crowd of students to learn everything possible and to be open to a variety of journalism career opportunities.
In New Hampshire, VCU students get behind-the-curtain look at presidential primary politics
Jan. 22, 2020
A class of VCU political science students spent 10 days embedded in the New Hampshire primary, and met Elizabeth Warren, Cory Booker, Andrew Yang and others.
Thriving by design
Jan. 21, 2020
Robertson School graduate discovered talents that guided her career path in an unexpected direction.
New 'Bad Boys' film taps expertise of VCU's Santa Muerte scholar
Jan. 17, 2020
"Much of her pop culture appeal is connected to surging interest in narco-culture, and one of Santa Muerte's many diverse roles as folk saint is that of narco-saint," says VCU expert Andrew Chesnut.
At VCU, 170 experts gather to focus on solutions to opioid crisis
Jan. 16, 2020
Participants were encouraged to "drive toward solutions and breaking down of silos" among law enforcement, medical, scientific and treatment professionals.
Rethinking resolutions
Jan. 15, 2020
VCU faculty share outside-the-box New Year's resolutions that can help you get the most bang for your buck.
An often-made claim that e-cigarettes are '95% safer' is not valid
Jan. 8, 2020
Thomas Eissenberg of the Center for the Study of Tobacco Products at VCU was one of six experts who investigated the claim and found it unreliable and outdated.
VCU biology professor receives $1.3M grant to study membrane transport pathways in yeast
Jan. 9, 2020
"We are interested in understanding the different ways that cells internalize material," said Derek Prosser, an assistant professor in the Department of Biology.