Class of 2020: Transfer student Michaela Friend aims to defend the rights of others
Dec. 8, 2020
An aspiring human rights lawyer, Friend achieved much in her short time at VCU and wants to help those who have been historically marginalized.
Promoting diversity in the field of chemistry
Dec. 2, 2020
In 2019, 67 women graduated from VCU with bachelor's degrees in chemistry, fifth-most in the nation.
Teaching about social justice can lead to tense moments. A new book helps educators navigate them.
Nov. 24, 2020
The book, co-edited by a VCU professor, aims to help teachers better handle challenging topics. "We are going to make mistakes" in being effective allies, Kim Case said. "But we must take the leap."
'Death and Rebirth': VCU history professor's new book reveals the history of Richmond's cemeteries
Nov. 12, 2020
"Cemeteries participate in the rawest political drives… . They teach us about power and resistance as much as about spiritual beliefs."
Amid the pandemic, journalism grad Aaron Gilchrist continues to deliver the news
Sept. 18, 2020
At a virtual forum, the VCU alumnus shares his thoughts on adapting during COVID-19, the summer protests, and his personal journey in journalism.
New podcast, 'Transcripts,' shares stories and struggles of transgender activists across the U.S.
July 8, 2020
The podcast from the Tretter Transgender Oral History Project at the University of Minnesota is co-hosted by VCU professor Myrl Beam and Minneapolis City Council member Andrea Jenkins.
Researchers receive $3.1M grant to investigate the sustainment of mental health programs in schools
July 8, 2020
A grant from the National Institute of Mental Health will enable VCU researchers to study whether evidence-based mental health programs in schools continue after research support is removed.
Camaraderie, encouragement at core of student-led Black Men in Medicine
Oct. 29, 2020
The VCU student organization aims to give support to underrepresented undergraduates as they pursue medical school and careers in the field.
Connection and inclusion in the (virtual) classroom
Jan. 19, 2021
Music, coffee hours and a variety of learning activities are a few of Ching-Yu Huang's strategies for success in the digital space.
Staff Profile: Levi Walter, administrative coordinator, Department of Gender, Sexuality and Women's Studies
Jan. 29, 2021
Levi successfully made the jump from student to staff member when they joined GSWS as an administrative coordinator.
Women are changing the advertising industry, and it's leading to better, more authentic ads
Feb. 5, 2021
As another Super Bowl comes and goes, a VCU Robertson School panel says improving gender diversity in advertising is leading to better storytelling and more opportunities for underrepresented voices.
National thought leader in field of health equity to speak at VCU
Feb. 8, 2021
The event is presented by the College of Humanities and Sciences at VCU and is co-sponsored by the Black Education Association and the College of Humanities and Sciences Inclusion, Diversity and Equity Committee.
Historian to discuss how women of color transformed the suffrage movement
March 9, 2021
Cathleen D. Cahill will speak at a VCU virtual event March 12.
VCU P.R.I.M.E. empowers underrepresented students interested in health care careers
March 10, 2021
The student- and staff-initiated group identifies traditional barriers and develops strategies to help peers overcome them.
Class of 2021: Isaiah King's love of medicine leads to a new passion for research
March 23, 2021
King's experiences with the student organization Black Men in Medicine gave him the support and freedom to pursue his own path. Up next: A fellowship program at the National Institutes of Health.
VCU, COVID-19 and race and health inequities
March 26, 2021
An interview with VCU psychologist Faye Belgrave, Ph.D.
Class of 2021: Raven Witherspoon is pursuing a career in physics to help improve the world
March 29, 2021
The VCU Honors College student hopes to help reduce the number of nuclear weapons in the world and "transfer those materials into peaceful uses like civil nuclear energy."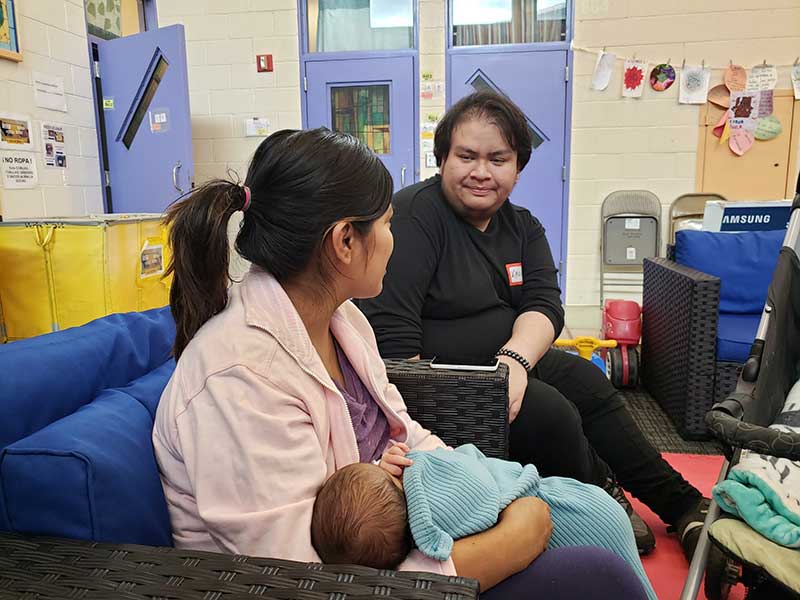 Helping the Hispanic community in the midst of the pandemic
April 2, 2021
Students in the VCU service-learning course Hispanic Immigrants in the U.S. are continuing to make a difference.
Podcast by VCU students on graffiti-covered Confederate monuments named a finalist in NPR national contest
April 7, 2021
A podcast by VCU students, "When Time Slows Down," is one of 10 finalists in the NPR Student Podcast Challenge: College Edition. Winners will be featured in segments on "Morning Edition" or "All Things Considered."
Two from CHS to receive university-level inclusive excellence awards
April 24, 2021
VCU will host this year's PACME celebration virtually on Tuesday, April 27, 2021 at 3:00 p.m. The celebration is open to the public.
At annual PACME awards, recognition for those 'who are willing to go deep'
April 28, 2021
Five from across VCU are honored for their work to promote civility, build community, advocate for equity and nurture a welcoming and inclusive environment.
'It takes a village to succeed': Student earns national scholarship to finish her Ph.D.
April 30, 2021
Josly Pierre-Louis' parents immigrated to America from Haiti. Their daughter, a VCU grad, is the rising tide for all boats when it comes to her success in chemistry and health research.
VCU professor to explore 'emotional code switching' among African American youth
May 5, 2021
Psychology professor Fantasy Lozada received an NSF CAREER award to study emotion regulatory flexibility among African American youth, which helps them to protect against racism.
Virginia Commonwealth University participates in the 2021 STEM for All Video Showcase: COVID, Equity & Social Justice
May 12, 2021
Erica R. Miller, Ph.D., assistant professor of mathematics, presented "Training Graduate Students in Inclusive and Equitable Teaching."
B. Ethan Coston awarded REAL Challenge grant
May 24, 2021
Their proposal to the Relevant, Experiential and Applied Learning (REAL) Challenge grant was accepted and is seeking applicants for the inaugural cohort, academic year 2021-22.
New scholarship will support students and honor a longtime LGBTQIA+ champion
June 23, 2021
The Dorothy Fillmore Scholarship will help VCU students actively engaged with the LGBTQIA+ community who face housing instability, food insecurity, tuition issues or other financial hurdles.
Pride: In their own words
June 25, 2021
As June comes to a close, VCU faculty, students and staff describe what pride means to them.
'A painful chapter in our nation's history': New class to shed light on Indigenous boarding schools
Aug. 3, 2021
The course will examine the traumatic histories at the schools in the United States and Canada, where thousands of Native children lost connections with their cultures, languages and families.
VCU assistant professor working to reform the Richmond Police Department
Aug. 6, 2021
Eli Coston, Ph.D., has been involved with helping the LGBTQ+ community as well as advocating for civilian oversight of the Richmond PD.
New book aims to help Black girls navigate predominantly white spaces, microaggressions
Sept. 2, 2021
The book, "Finding Her Voice: How Black Girls in White Spaces Can Speak Up and Live Their Truth," is co-authored by VCU professor Faye Belgrave.