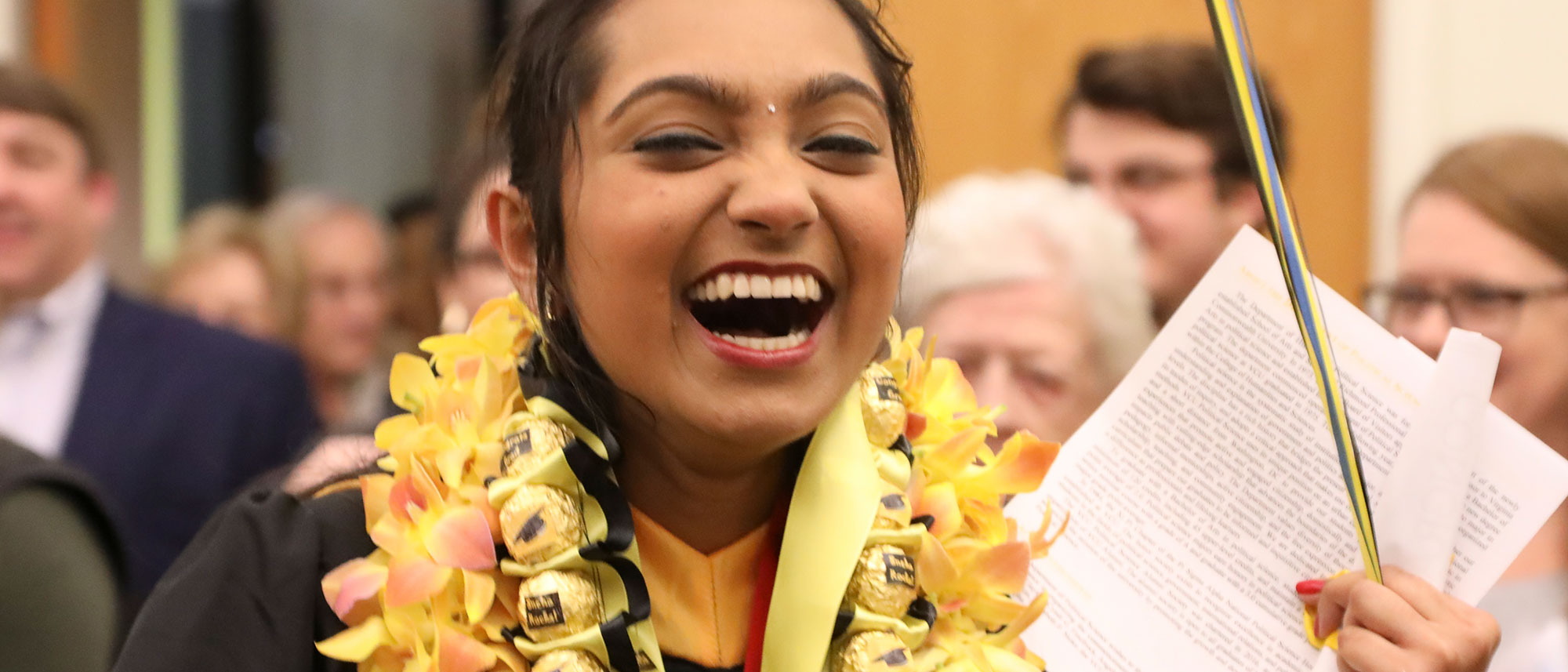 Class of 2022
It's time to celebrate! Get out your favorite noise makers and pom-poms. Graduation is upon us.
This month, 1,600 College of Humanities and Sciences students will cross the graduation stage — and while we are sad to have them go, we can't wait to see what they'll do next. Meet a few of our star students below and be inspired by the Class of 2022.
April 18, 2022
"I'm not sure that I'd even be the person I am today if I had not done this research. It changed my way of thinking," said Steph Cull, who graduates in May.
April 15, 2022
'It's not just her natural curious nature and inquisitive spirit … it's that she truly wants to make a difference in the world.'
March 30, 2022
A double major in African American studies and psychology, her dream is to combine those two fields as a therapist.
April 22, 2022
"I've always loved puzzles," says Gehring, who has had two internships with the FBI and has been a leader in VCU's Department of Forensic Science.
May 6, 2022
Graduating senior Robinson credits his mentors at VCU, his parents and his Honda Civic as he prepares for a doctoral degree and career as a chemist.
May 9, 2022
Saleem plans to celebrate her classmates' resilience and remind them that each new day is "an opportunity to try again."
May 12, 2022
Jamie Zaleta needed cartridge casings for her thesis project examining fingerprint development, which is the use of chemicals to find unseen (latent) fingerprints on different surfaces.