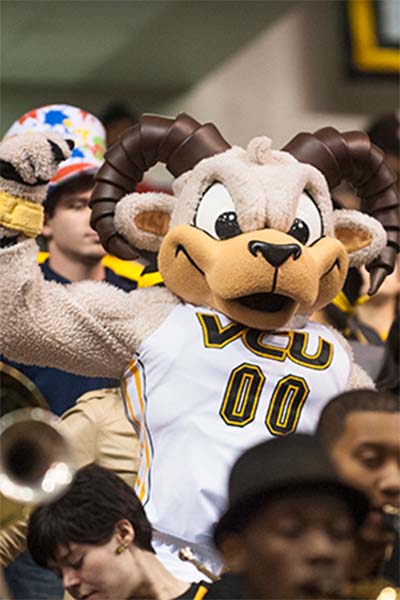 Nick Wong, Ph.D.
Job title:
Assistant Professor
Affiliation:
Department of Mathematics and Applied Mathematics
Wong's research examines how the lack of prerequisite skills and concepts affects student success in math courses.
Nick Wong, Ph.D., grew up in Hawai`i and moved to the Midwest to pursue higher education. Service moved him out to Las Vegas, where he spent 15 years teaching high school and college before coming to Richmond.
---
Q&A with Dr. Wong
Where did you grow up? Can you tell us a little about your educational journey?
I grew up in Hawai`i. I got my B.A. from Washington University in St. Louis, my M.A. from Ball State University and my Ph.D. from the University of Nevada, Las Vegas.
When did you first fall in love with your field of study? What made you decide to work in academia?
I've always liked working with numbers. I fell into academia. I started off in the private sector, and service work landed me in teaching. I haven't looked back since.
Can you explain the focus of your research?
I examine how the lack of prerequisite skills and concepts affects student success in math courses. In particular, I focus on gateway courses and aim to tinker with curriculum to help students gather prerequisite skills needed to succeed in higher level math and other STEM courses.
What attracted you to VCU?
The opportunity to collaborate to make a positive impact on student success gateway math courses while still being able to teach.
Can you talk a little about your teaching philosophy? What do you most like about teaching?
I believe in setting high standards for students in my courses, but lay the appropriate foundation for students to succeed. An open two-way communication between student and teacher can be a strong catalyst to having a positive impact on students while still delivering content at the appropriate level.
Can you tell us either a quirky fact about yourself or some of your hobbies?
I have traveled to more than 100 countries.