A Celebration of Accomplishment
The College of Humanities and Sciences applauds the Class of 2022.
Did you hear the cheering? On Friday, May 13, and Saturday, May 14, graduation ceremonies were held for approximately 1,600 students from the College of Humanities and Sciences. With 17 different departments, two schools and multiple programs, the ceremonies were staggered throughout the weekend and in a variety of locations. And though they all looked a little different depending on the field of study, there was one thing each ceremony had in common: cheering fans – family, friends, faculty, staff and fellow Rams.
We applaud our graduates for their accomplishments. It's been a crazy ride, but they did it! We couldn't be more proud.
CHS alum Charlotte Moss gives university commencement address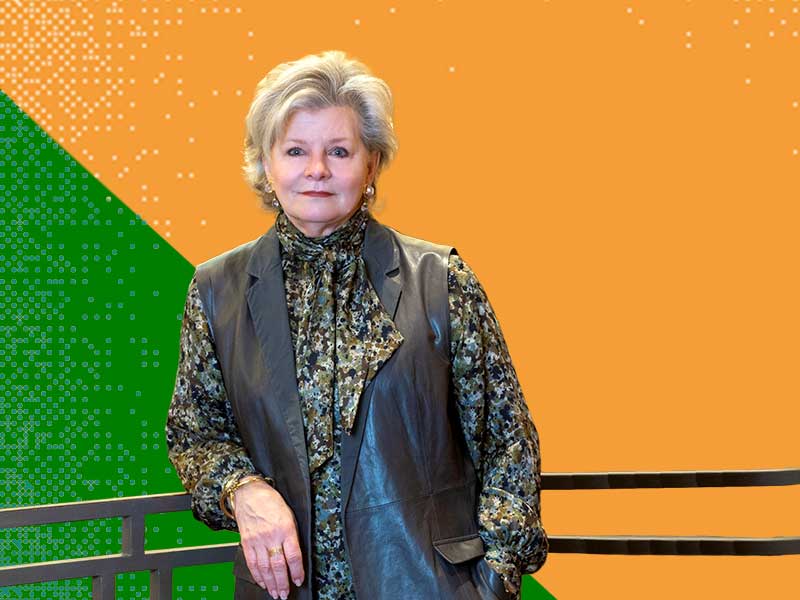 At VCU's universitywide spring commencement ceremony on Saturday, May 14, keynote speaker and CHS alum Charlotte Moss told the university's newest graduates that they have the power to make the world a better place – "a place so great we can't even imagine it."
"The world needs you," said Moss, an author and influential interior designer. "The world needs your talent and your energy. It needs your youthful enthusiasm and your wild imagination. The world needs your intelligence and your grace. It also needs your defiance and your 'don't quit' spirit. And it needs your mistakes and your failures, those knee-scraping, character-building moments that make you stronger and resolved to get up and carry on. As a Japanese proverb proclaims, 'Fall down seven times, get up eight.'"
The ceremony, which was held at the Greater Richmond Convention Center, honored VCU's approximately 5,000 spring graduates, including more than 3,000 earning undergraduate degrees. This ceremony was in conjunction with an assortment of in-person graduation ceremonies at the department, school and college levels.
Moss, a VCU alum, recalled her college experiences and the path she took to build her career, sharing life lessons she gathered along the way.
"You will be defined by how you treat people, your compassion, your tolerance, your open-mindedness, your willingness to listen and observe, and not only to expand your own views, but, in order to understand the other side."