From the Interim Dean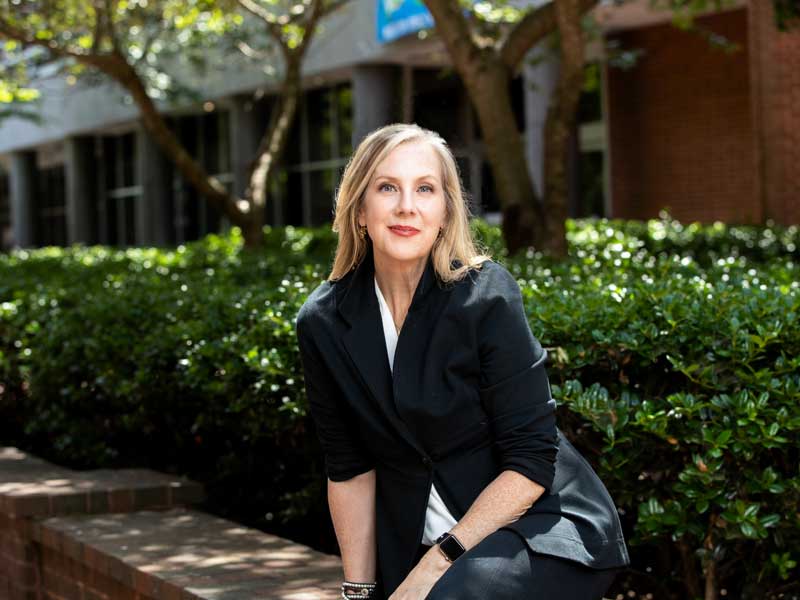 Welcome to the College of Humanities and Sciences 2021-22 annual report.
My name is Catherine Ingrassia, Ph.D., and I am pleased to serve as the interim dean for this upcoming academic year. Although I started this new role in June, the dean's office is not unfamiliar to me. I served here from 2005-11 – first as the associate dean for academic affairs, and later as the executive associate dean for research and graduate affairs. Most recently, I was the chair of the Department of English. However, my experience with VCU and the College of Humanities and Sciences stretches back much further. I began my career at VCU in 1992, and I've been a devoted Ram ever since!
I'd like to take a moment to thank our previous dean, Jennifer Malat, Ph.D., for her leadership over the past two years. Jennifer started in her role just as the pandemic began – not an easy task – and led with passion, flexibility and grace. Many of the accomplishments we celebrate in these pages are due in large part to her efforts and her vision.
Reconnecting with Students
This year, we welcomed many students back to campus for the first time since the pandemic began. We kicked off a "Year of Reconnection" in August with a successful Movie at Monroe night, an outdoor screening of "A Quiet Place Part II" at Monroe Park. More than 1,000 students turned out for this event and they were greeted with food trucks and raffle prizes. CHS departments and schools also got in on the fun, hosting their own reconnection events for students with Flying Squirrel nights, tie-dye parties, pizza socials, trivia games and scavenger hunts. You can read more about this effort.
Recruiting Our Next Class
The pandemic has been hard on student enrollment and recruitment efforts across the country. To counter a declining nationwide trend, we spent the year solidifying a plan for student recruitment and retention. This plan involved hiring a recruitment coordinator, creating new admissions materials and pursuing specific outreach efforts from each department and school in the College. We feel confident in our strategy for the year ahead.
Supporting Research
Our faculty continued to make great strides in their scholarship and research. We organized a research advisory board with faculty members from across the College with the goal of enhancing the research profile of the College. Several of our faculty members received large grants from the NSF, NEH, CDC and private institutions, and others published books across a range of disciplines. We also awarded our own Catalyst and Seed grants for innovative faculty projects within the College.
As you can see, we have much to be excited for about the College of Humanities and Sciences. We are grateful to you, our supporters, for your continued generosity. You help us make this work possible!
Thank you,

Catherine Ingrassia, Ph.D.
Interim Dean
College of Humanities and Sciences